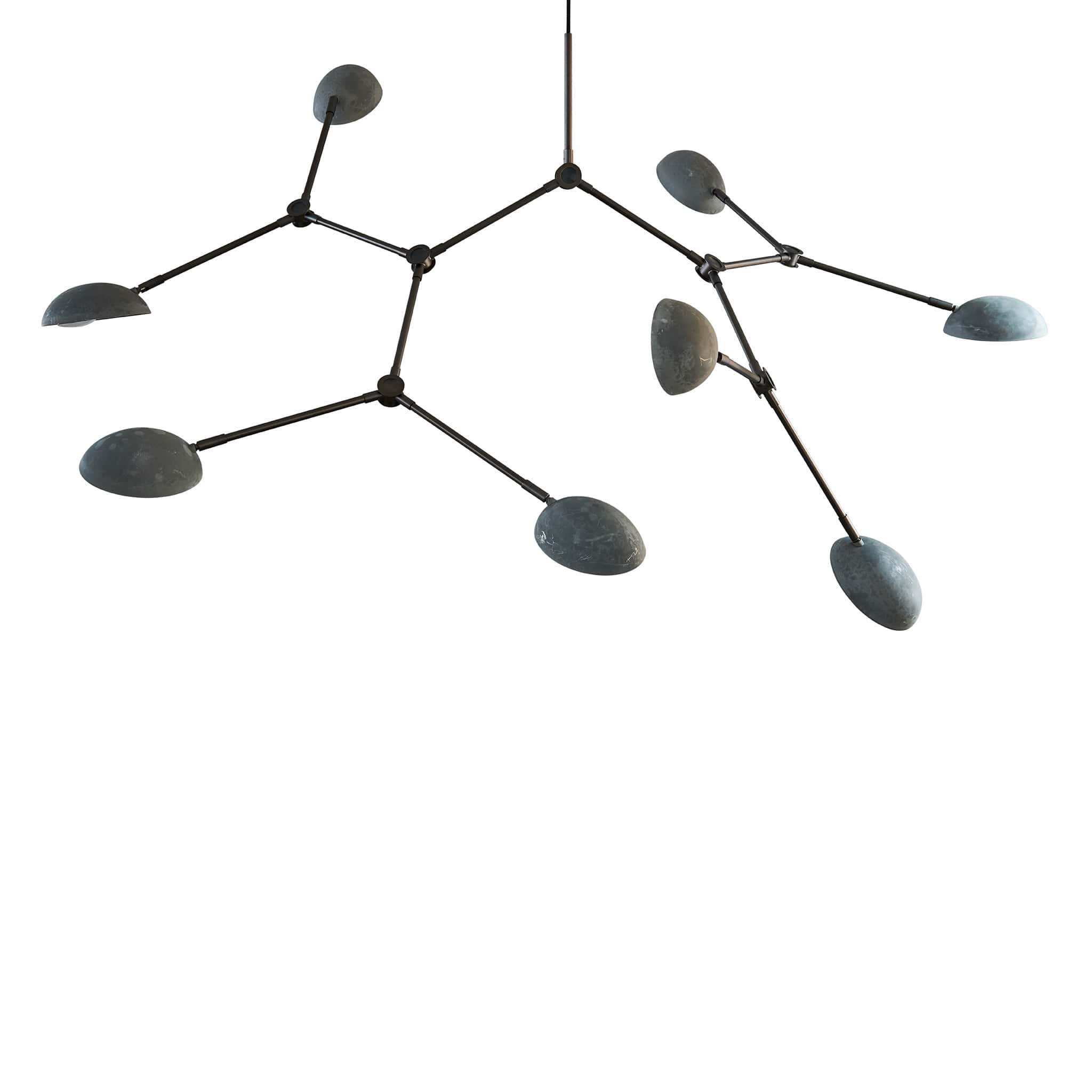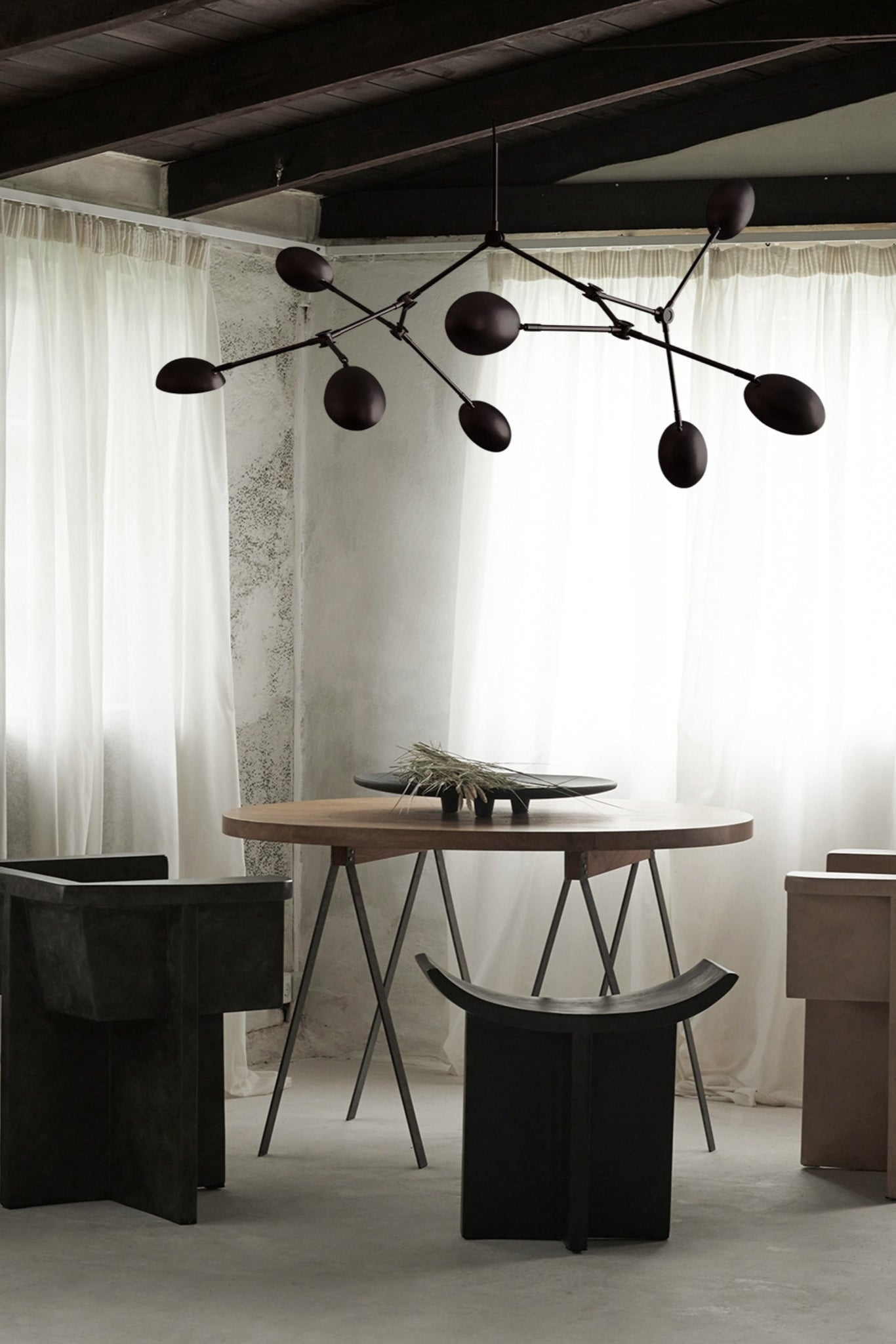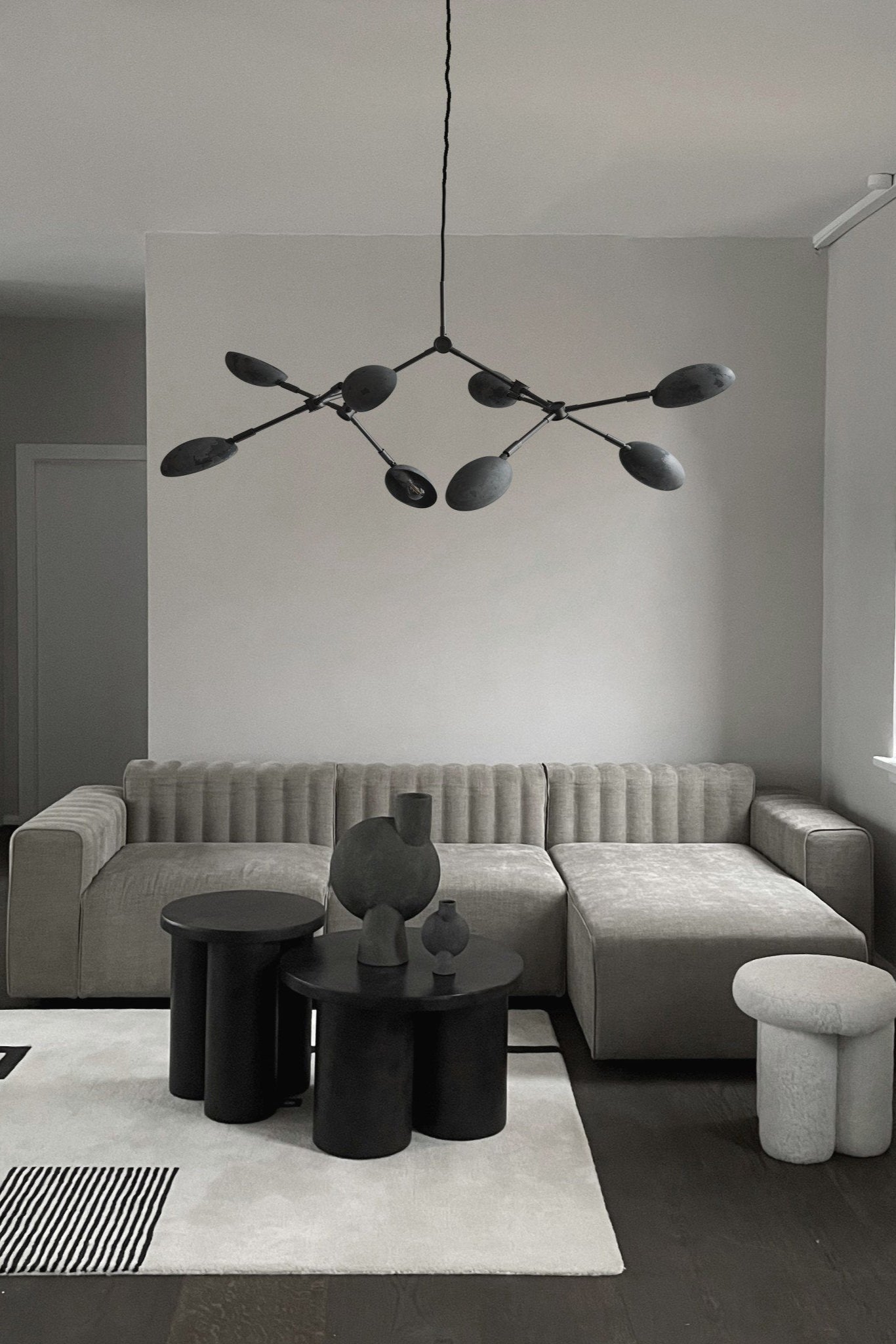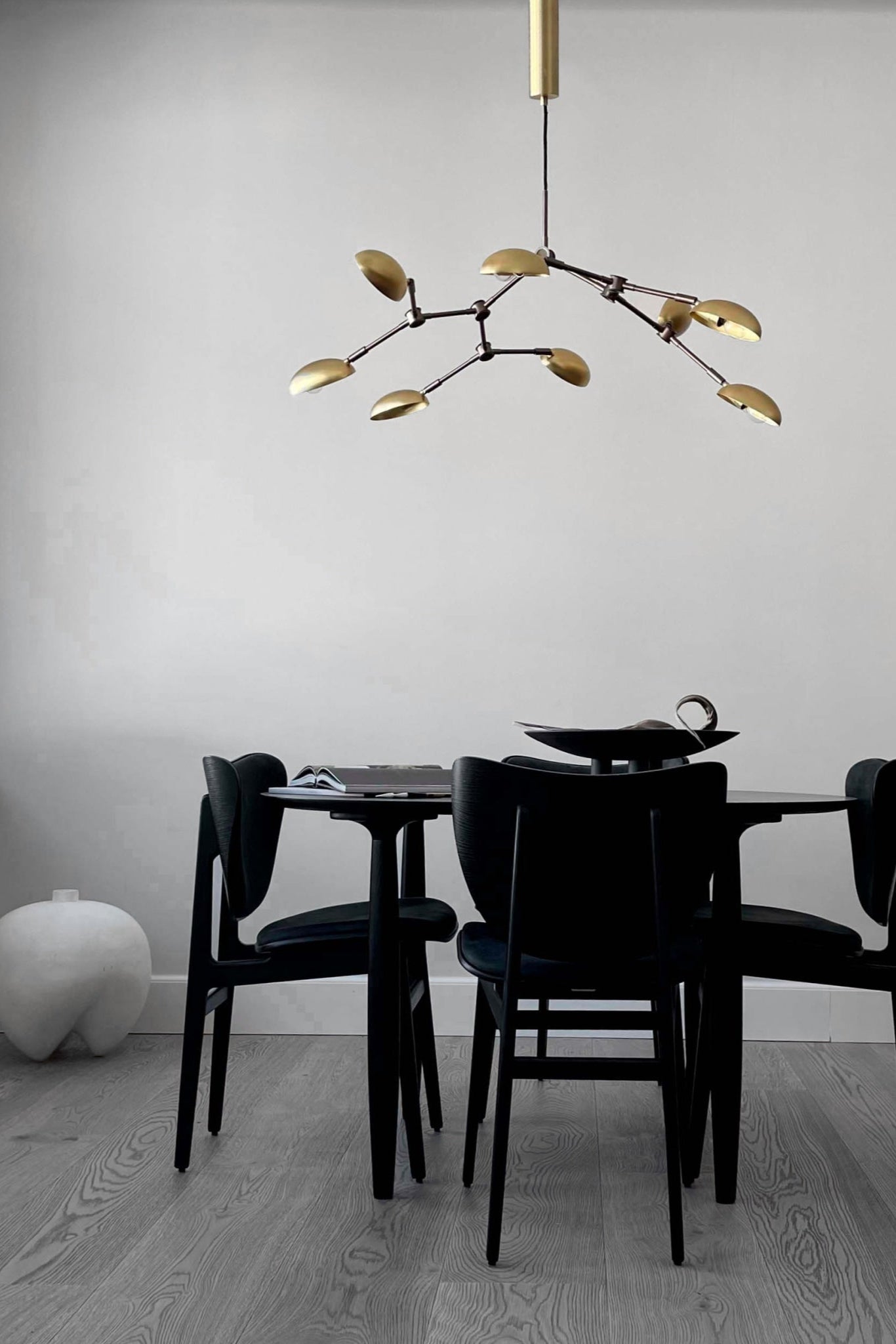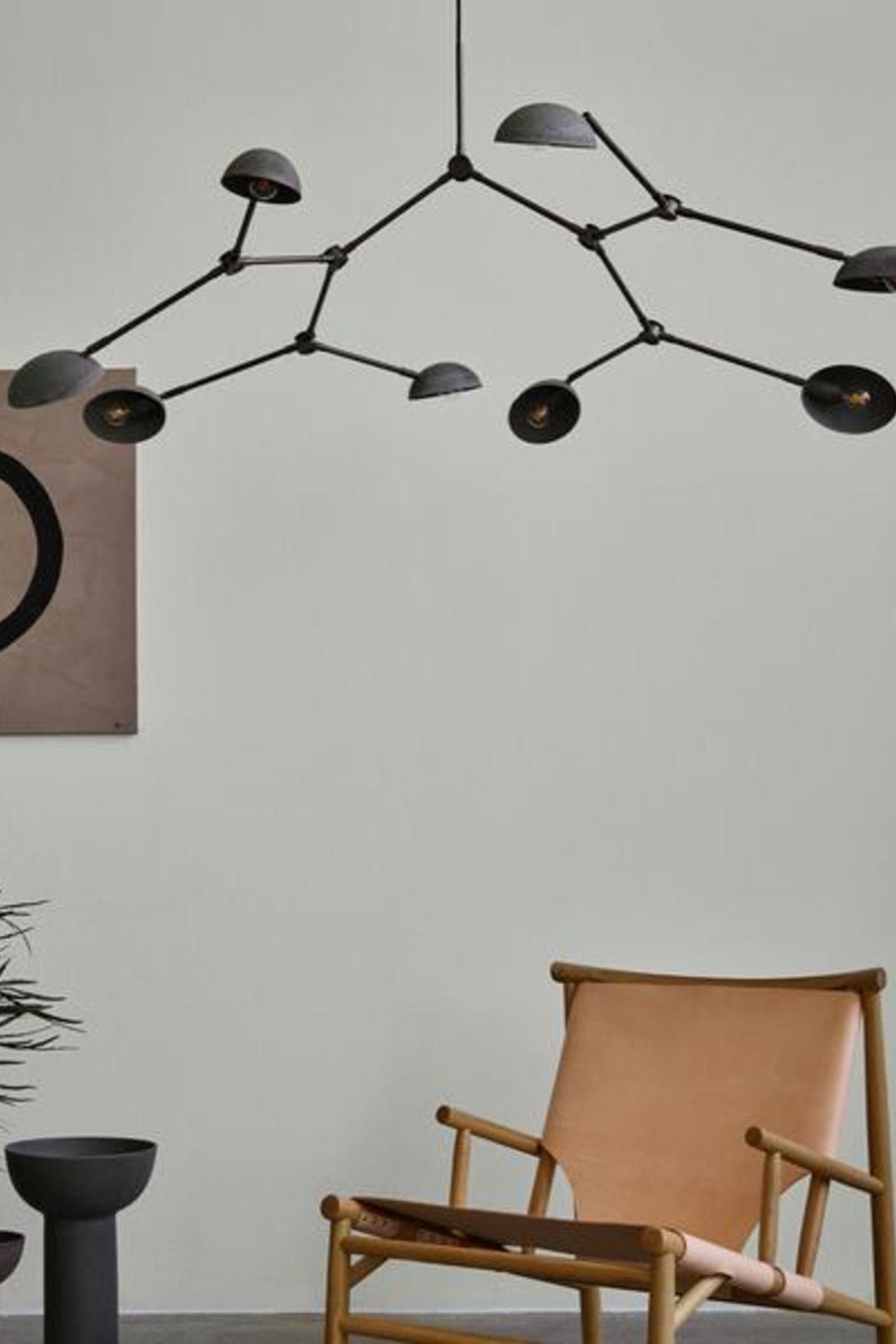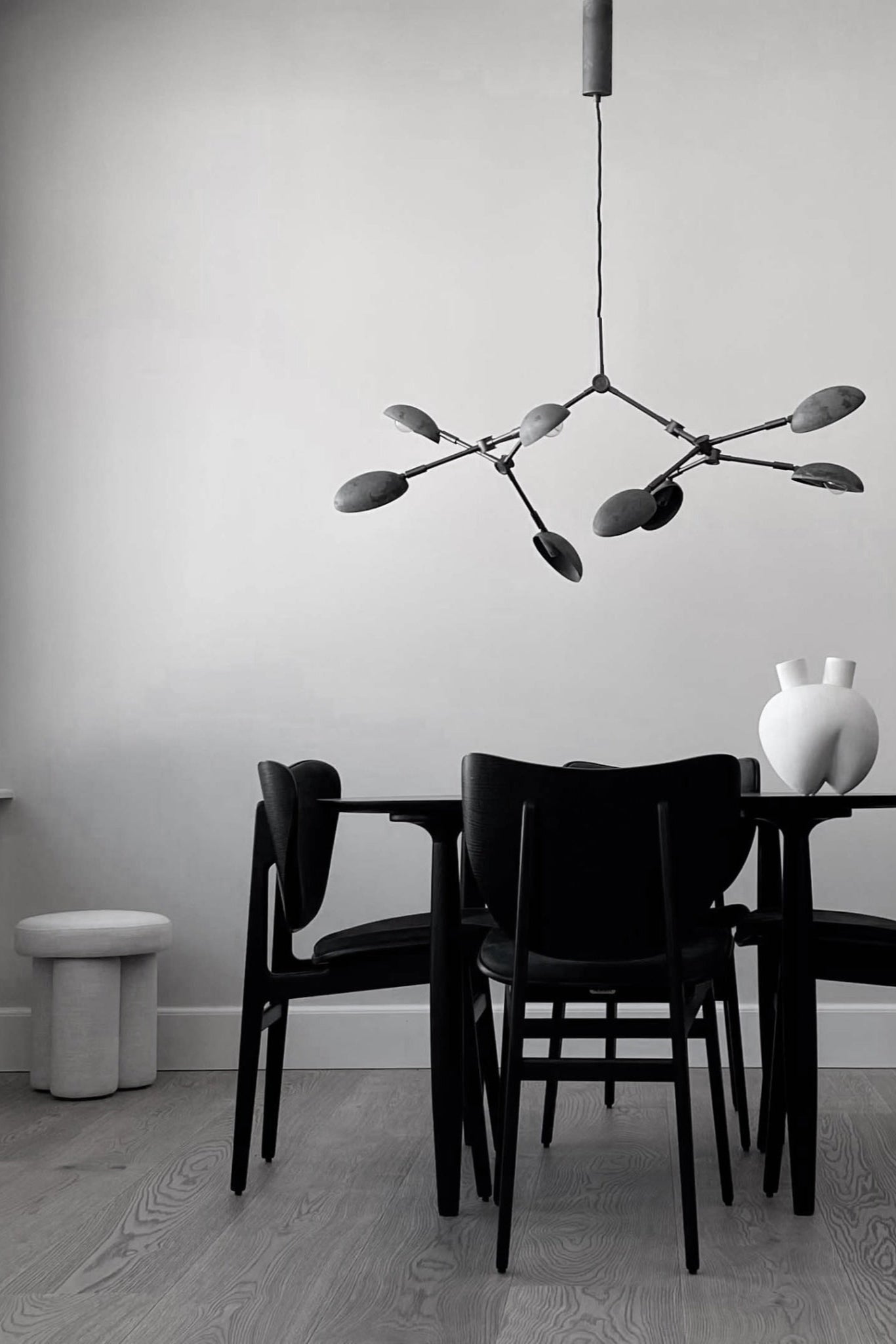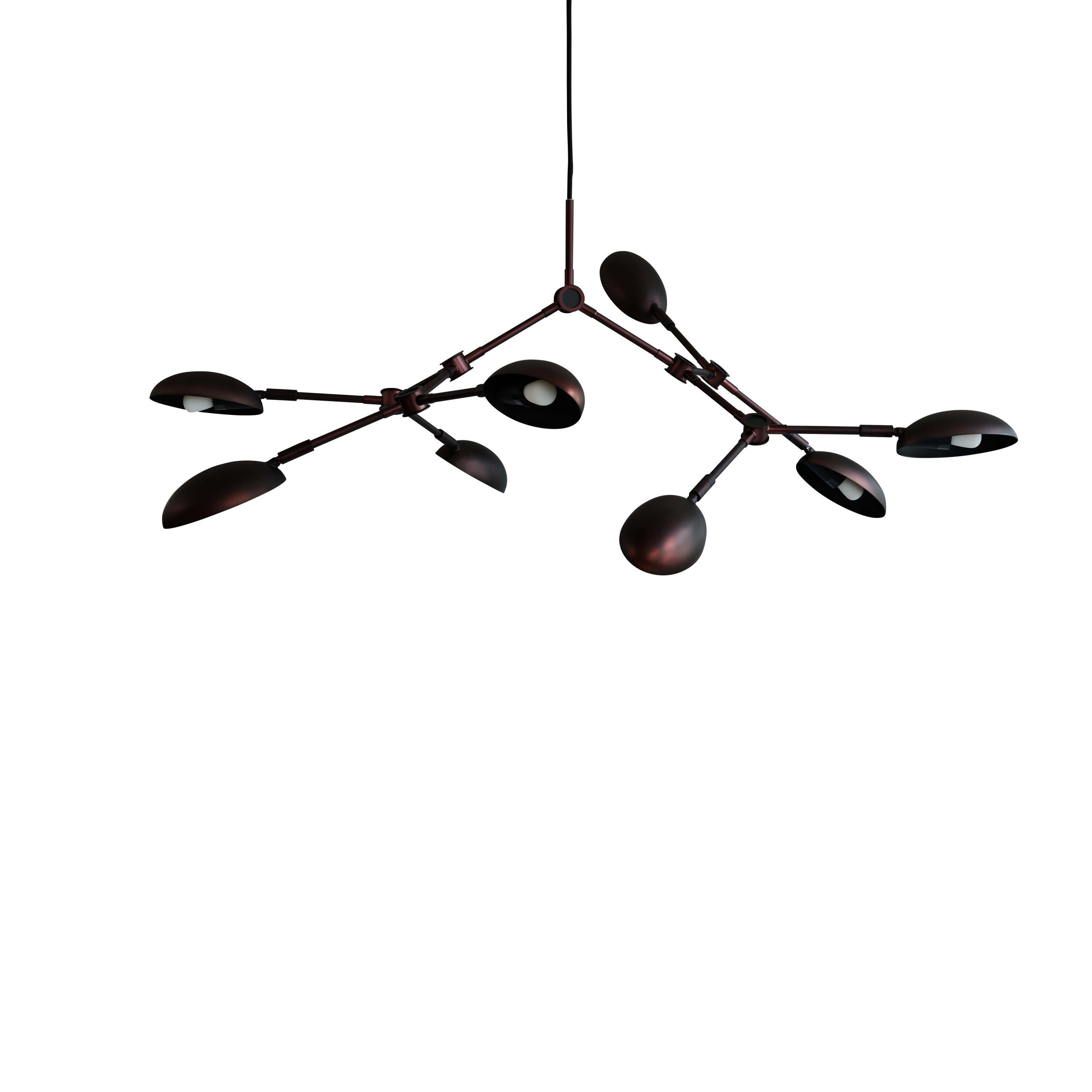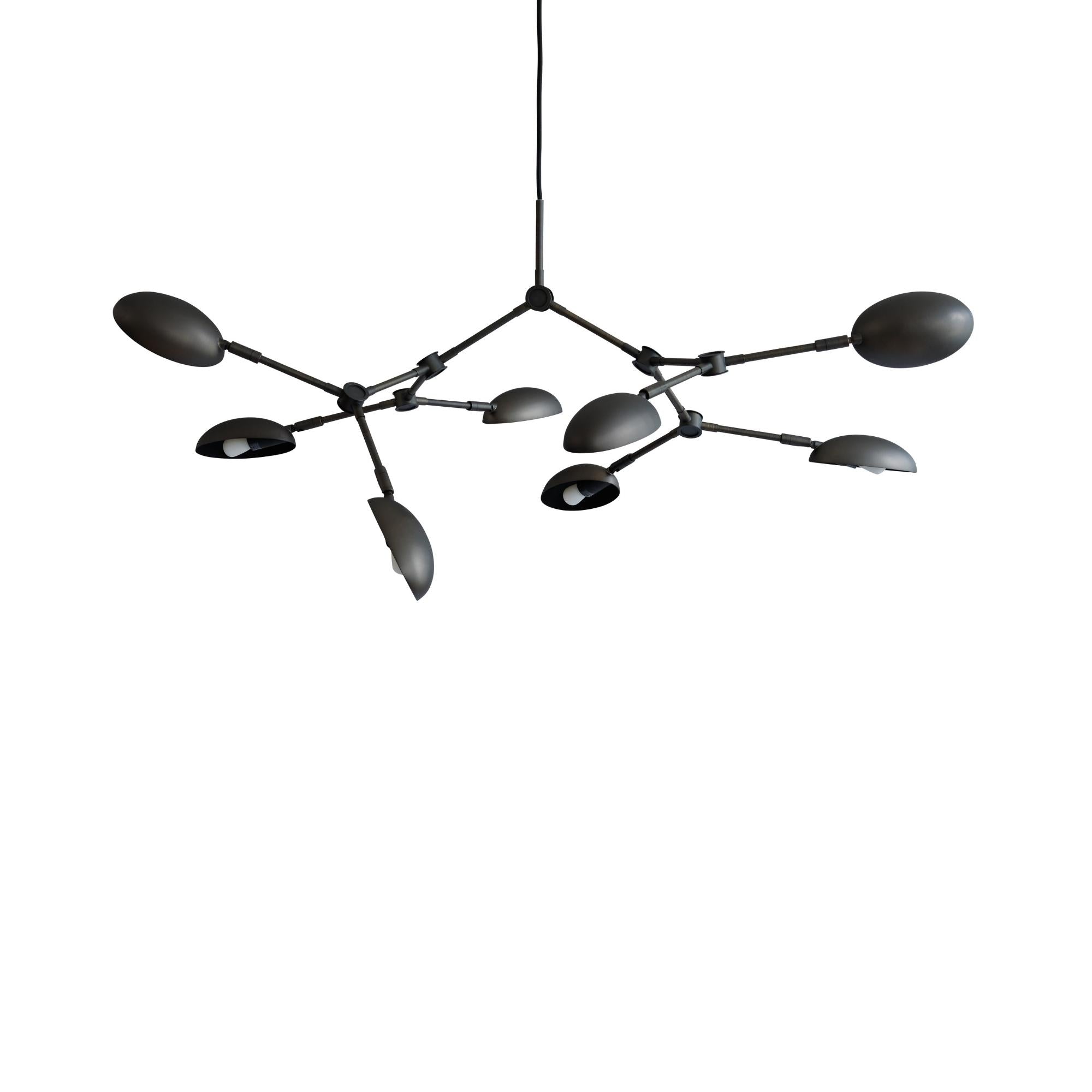 Drop Chandelier
---
You almost feel the movement of the Drop Chandelier. As a free-flowing sculpture, it takes in the space and insists on a life of its own - just like the floating movement of Stingray fish which is the inspiration behind the design of the lampshades. While The Drop Chandelier collection honors modernist lamp designs of the 1950s, it also celebrates an experimental, innovative approach with its gently curving shades and 14 flexible and functional adjustable arms - creating countless options, variations, and angles.
Delivery Status
Made to order (4-8 weeks)
Material
Lampshade & ceiling cup: 100% Iron with plated bronze finish
Pipes & attachment parts: brushed oxidized brass
Cable: Fabric-covered cable
Bulb
Recommended light bulb: Philips Classic LED luster E14 P45 2W 827
Do you have any questions?