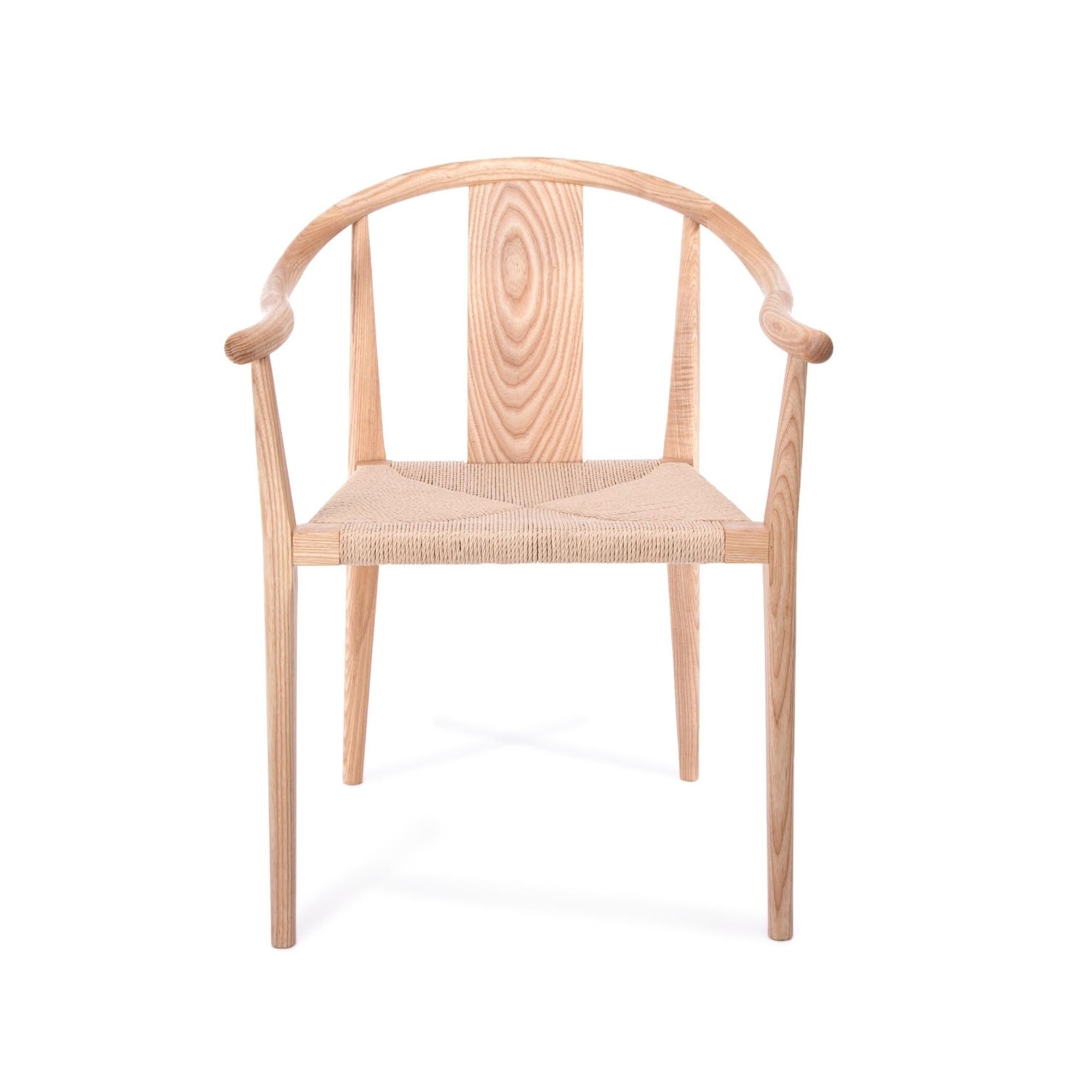 Shanghai Chair - Paper Cord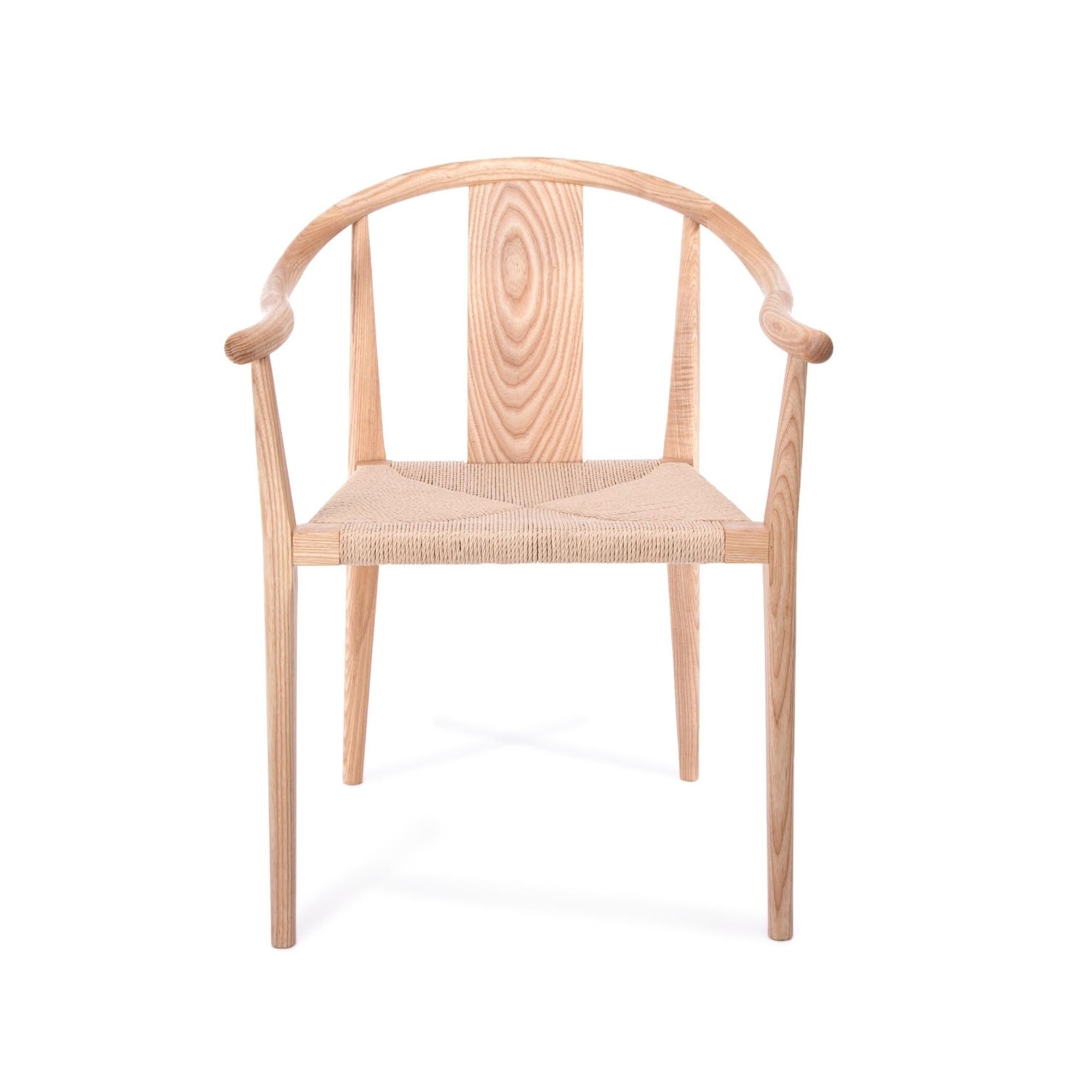 Embrace the fusion of Asian and Scandinavian furniture design with the Shanghai Chair. Crafted with a steam-bent solid ash frame and a handwoven seat, this chair offers a blend of simplicity and robust construction. The back and armrest form the chair's iconic shape, providing firm support and a striking aesthetic. Its minimal detailing and natural ash wood expression make it an effortlessly stylish addition to any space. Whether adorned with paper cord, French rattan, or various upholsteries, the Shanghai Chair is a uniquely modern interpretation of the Yuan Dynasty's Horseshoe chair. Available in more variations, so contact us for requests. Made in Latvia and L1 certified.
Delivery Status
Made to order (1-2 months)
Material
FSC certified ash with handwoven paper cord seat.
Dimensions
W58,5 x D57,7 x H79,5 cm, SH45 x AH65 cm
Designer + Brand
Rune Krøjgaard and Knut Bendik Humlevik for NORR11
Do you have any questions?