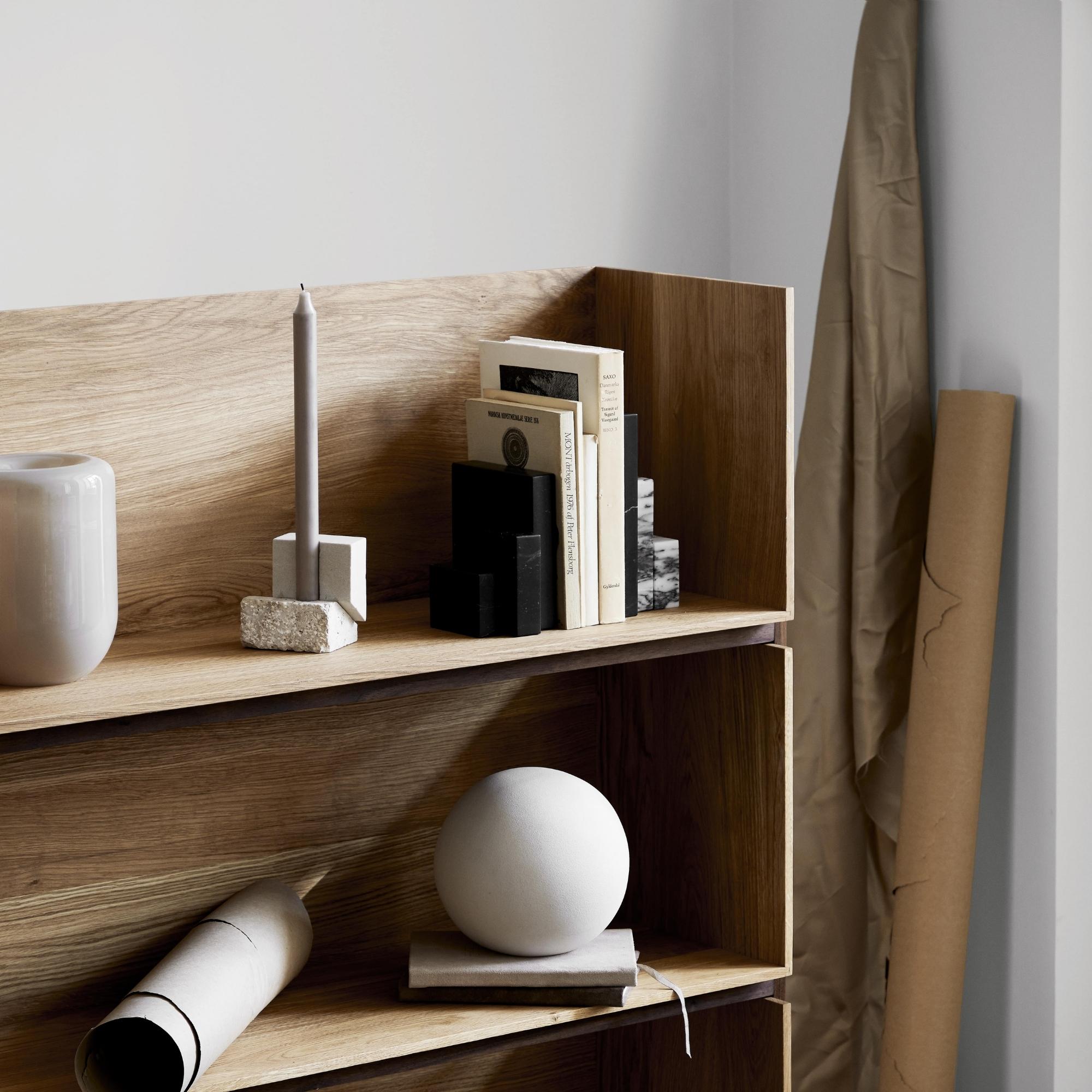 Offset Candleholder
---
ESTIMATED DELIVERY (2-4 WEEKS)
A sculptural, enticing, and stylish candleholder. "The Offset" is no ordinary candleholder, but rather a sculpture also capable of holding a candle. A graphic and bold-designed piece of accessories.

Travertine and Sandstone. Two lovely materials. Put together and aligned offset on purpose.
Material

Material: Sandstone and Travertine

Dimensions
vol. 1:  12L x 7W x 12H cm 
vol. 2: 10L x 7W x 10H cm
Do you have a question about this product?