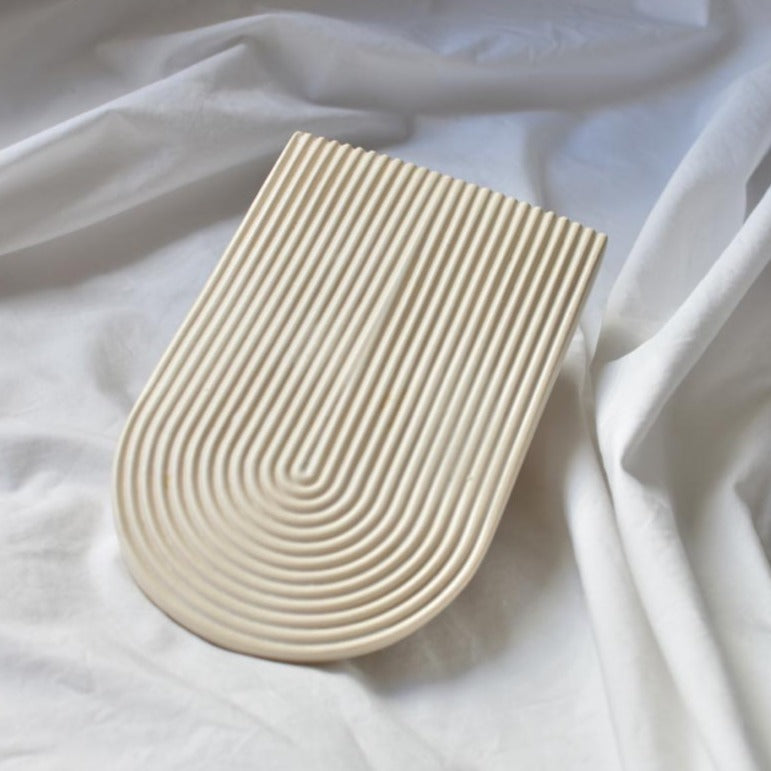 Pitagoras Cheese Board
---
One-of-a-kind handcrafted ceramic cheese platter board. With a clean minimalist style, this cheese and charcuterie serving tray is carefully crafted to meet the demands of everyday use. Also works perfectly as a tapas serving dish. Beautiful to look at and highly functional, this bold yet minimal statement piece will give your table setting and daily routine fun and unique artsy touch. Sustainably produced with natural materials that take on simple but innovative shapes, each piece is entirely made by hand and glazed in an elegant and minimal matte glaze.
Material
Ceramic. The image shows the style and color of this item. The exact item shipped to you will vary slightly in size and pattern markings, revealing the handmade nature of this product.
Dimensions
17.5 cm (L), 11.5 cm (W) / 6.89" (L), 4.53" (W)
Product Care
Washing by hand is recommended
Designer + Brand
THAT COOL LIVING x OWO Ceramica
Do you have any questions?