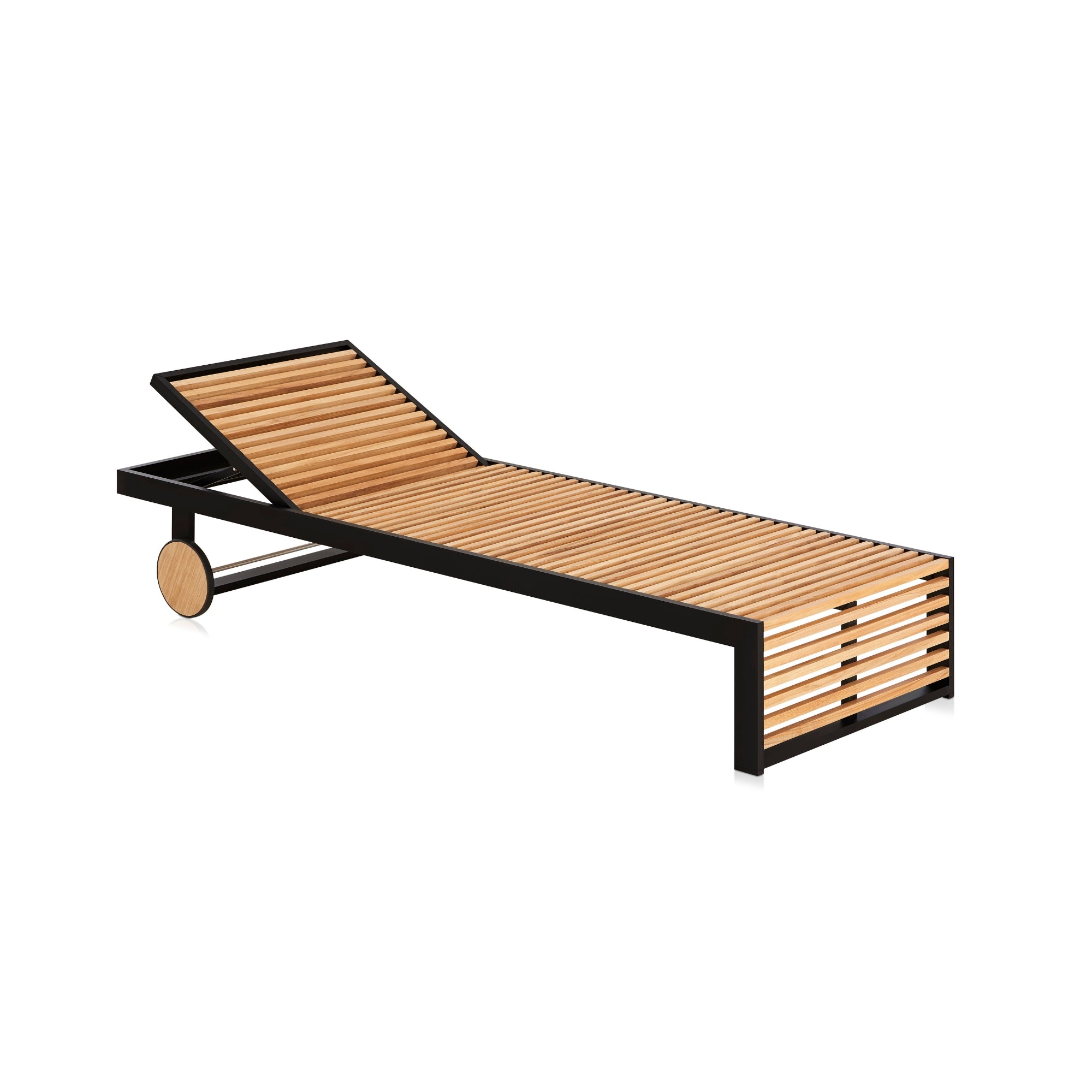 DNA Teak Chaise Lounge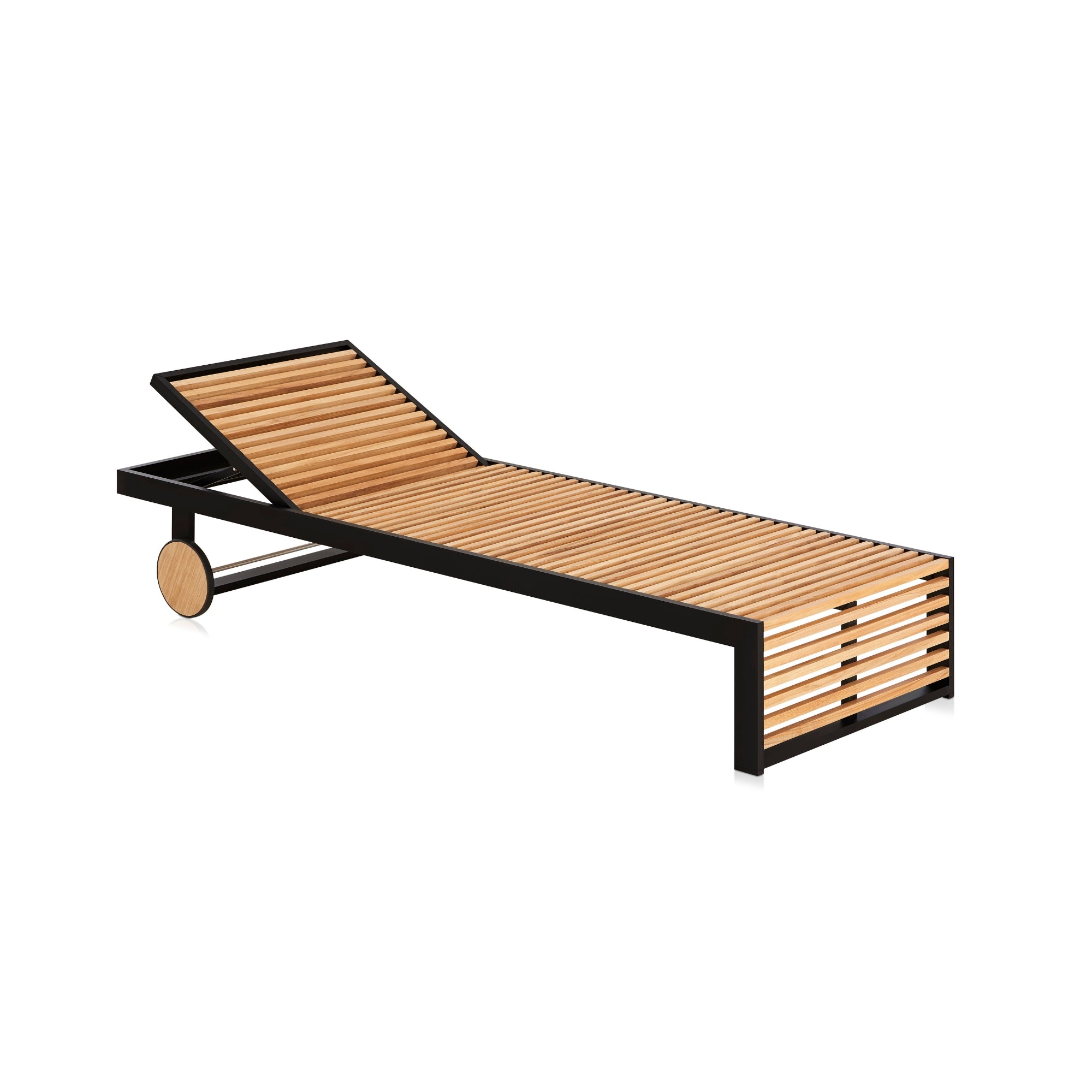 The DNA Teak collection infuses the warmth of teak wood with the sleek coolness of aluminium. Drawing inspiration from Mediterranean window shutters and Eastern architects' use of wooden slats and bamboo, this collection presents a harmonious blend of natural and industrial elements. The teak's rich chestnut tones complement the anodized aluminium and the various powder-coated finishes available, making this collection a versatile addition to any decor.
Delivery Status
Made to order (6-8 weeks)
Material
- Anodized or powder-coated aluminium
- Teak wood
- Polyurethane foam rubber covered with water-repellent fabric
- Outdoor fabric cover
Dimensions
198 x 70 x 45 cm / 78 x 28 x 18 inch
Designer + Brand
José A. Gandía-Blasco Canales for Gandia Blasco
Do you have any questions?