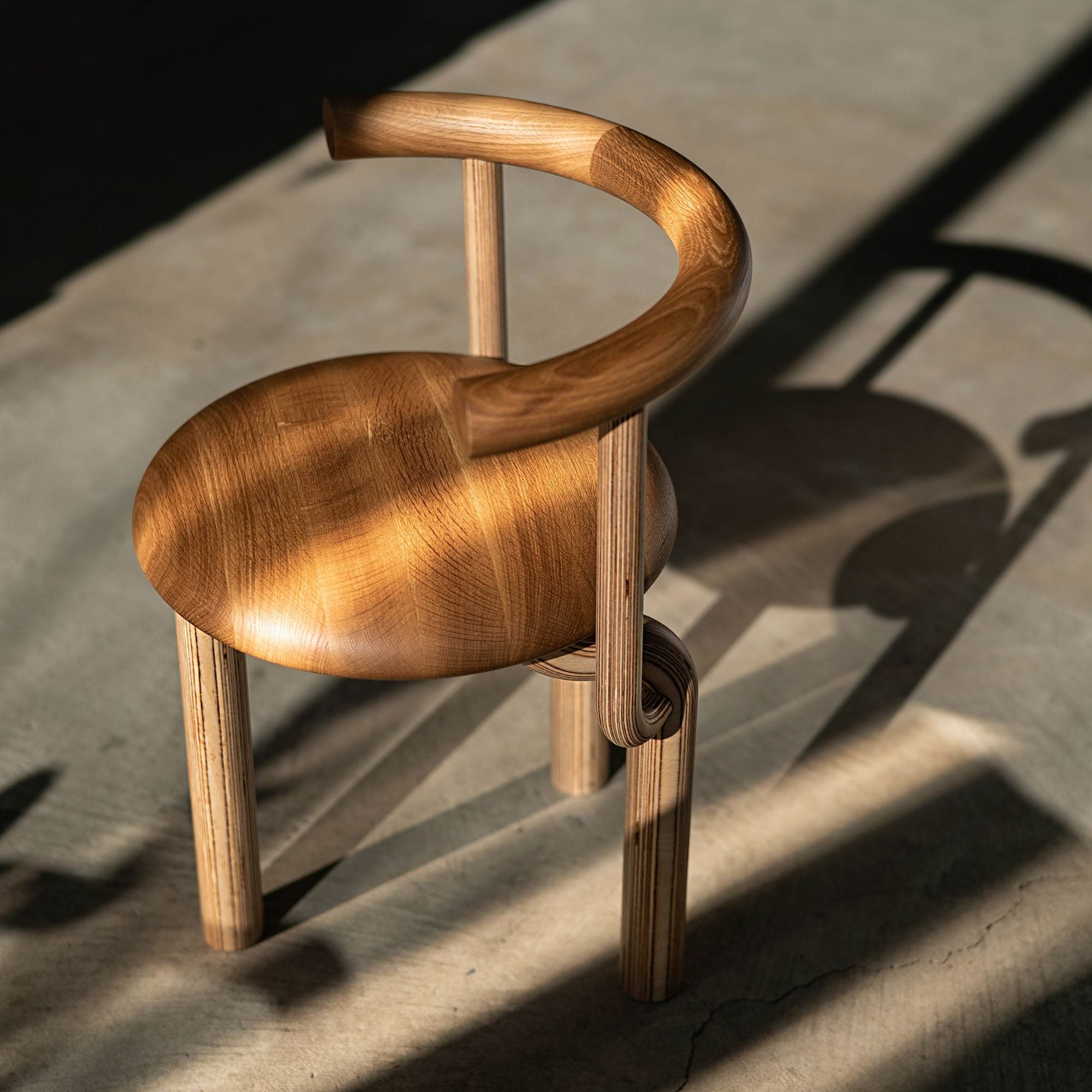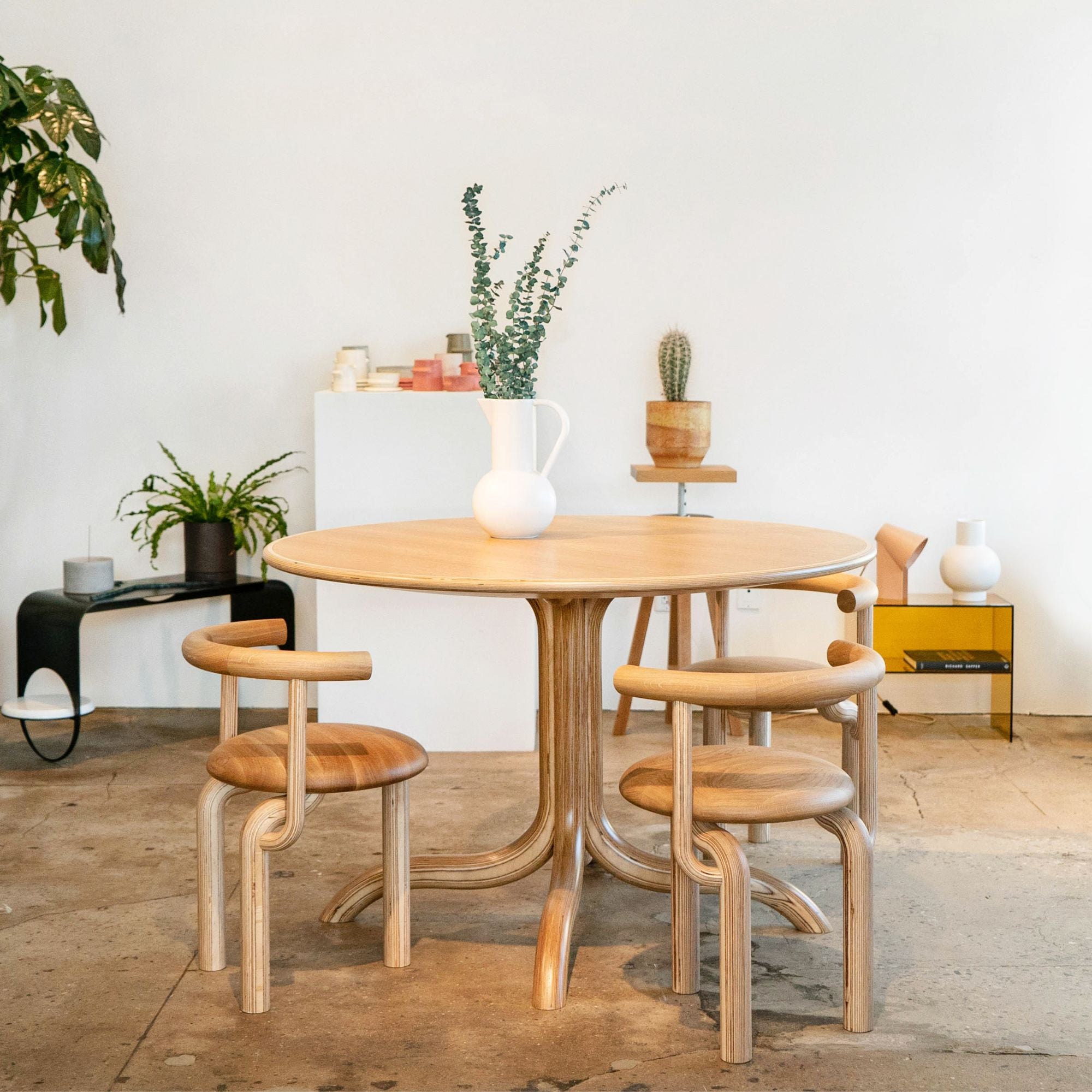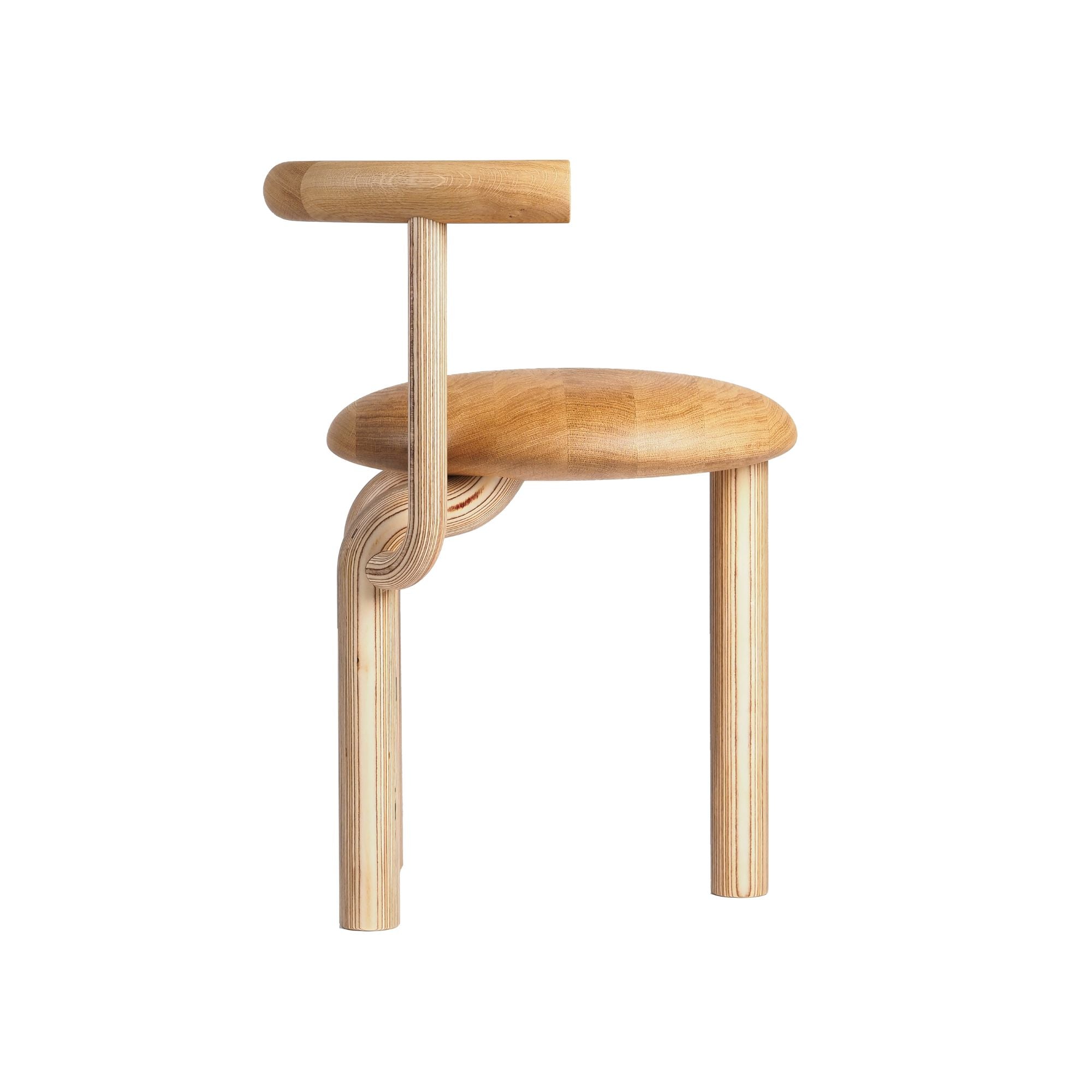 Sieni Chair
---
Made To Order (6-10 weeks)
Introducing the Sieni Chair - a truly unique and versatile piece of furniture that will add a touch of organic elegance to any home, office, or hospitality space. With its mushroom-shaped design and tree-legged round base, the Sieni Chair is a part of the Sieni collection, which draws inspiration from the fascinating organic forms of fungal structures. The stems, hypha, caps, and gills of these natural wonders are reflected in the design of the Sieni Chair, creating a distinctive and eye-catching piece that will instantly become a conversation starter.

But the Sieni Chair is not just a work of art - it is also incredibly practical and comfortable. Its curiously soft and hard construction begs to be touched and handled, while the ergonomic design ensures maximum comfort for the user. Whether you're looking for a cozy reading nook or a stylish and functional seating option for your office or hospitality space, the Sieni Chair is a perfect choice.

Crafted from high-quality materials, the Sieni Chair is built to last. Its sturdy tree-legged base provides excellent stability, while the mushroom-shaped seat is made from durable materials that are designed to withstand years of use. And with its versatile design and flexible use, the Sieni Chair is perfect for a wide range of settings, from modern apartments to traditional homes to upscale restaurants and hotels.

L40 x W40 x H65 cm, SH45 cm
Sieni Chair
Sale price
2,390.00 EUR
Regular price
0.00 EUR
(/)
Do you have a question about this product?