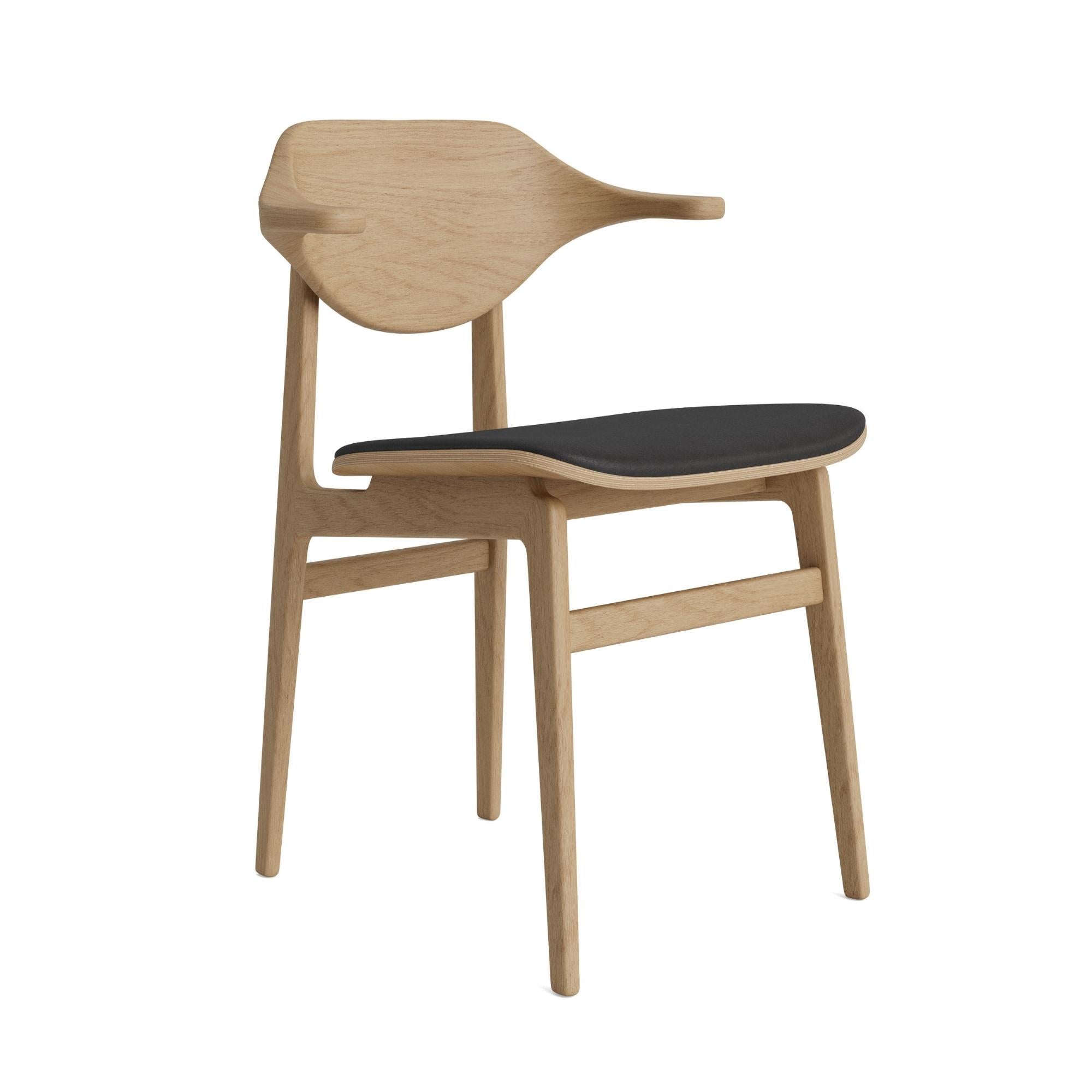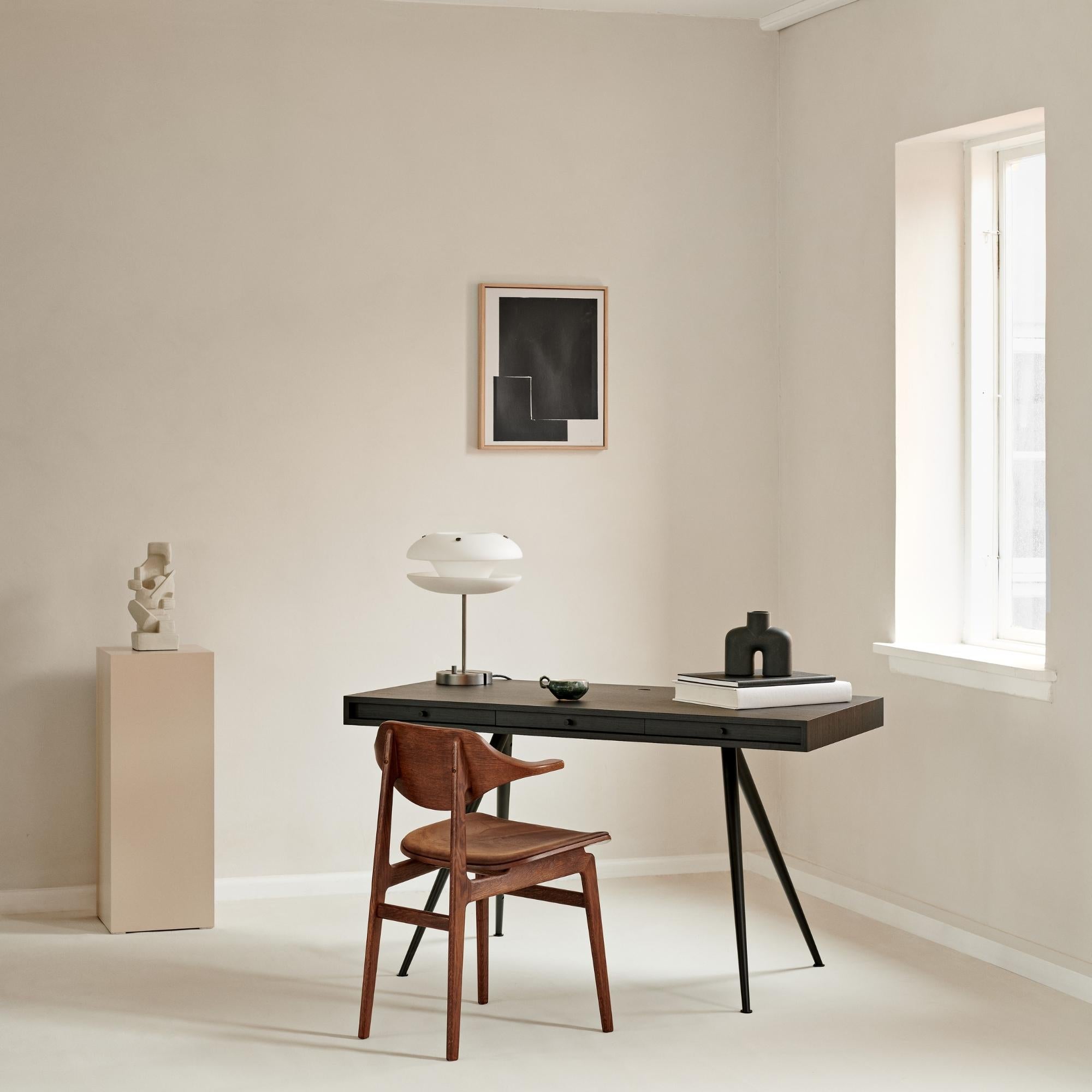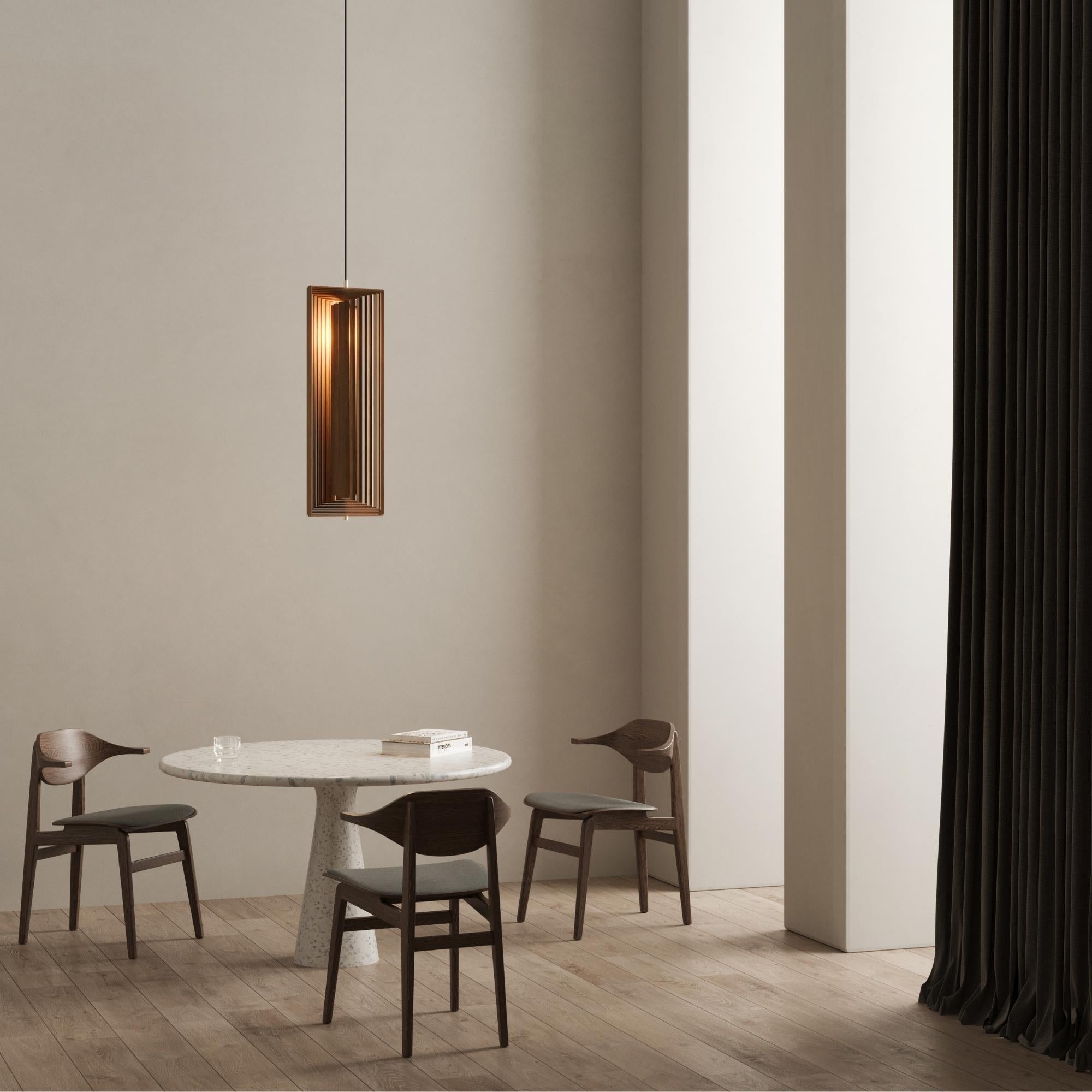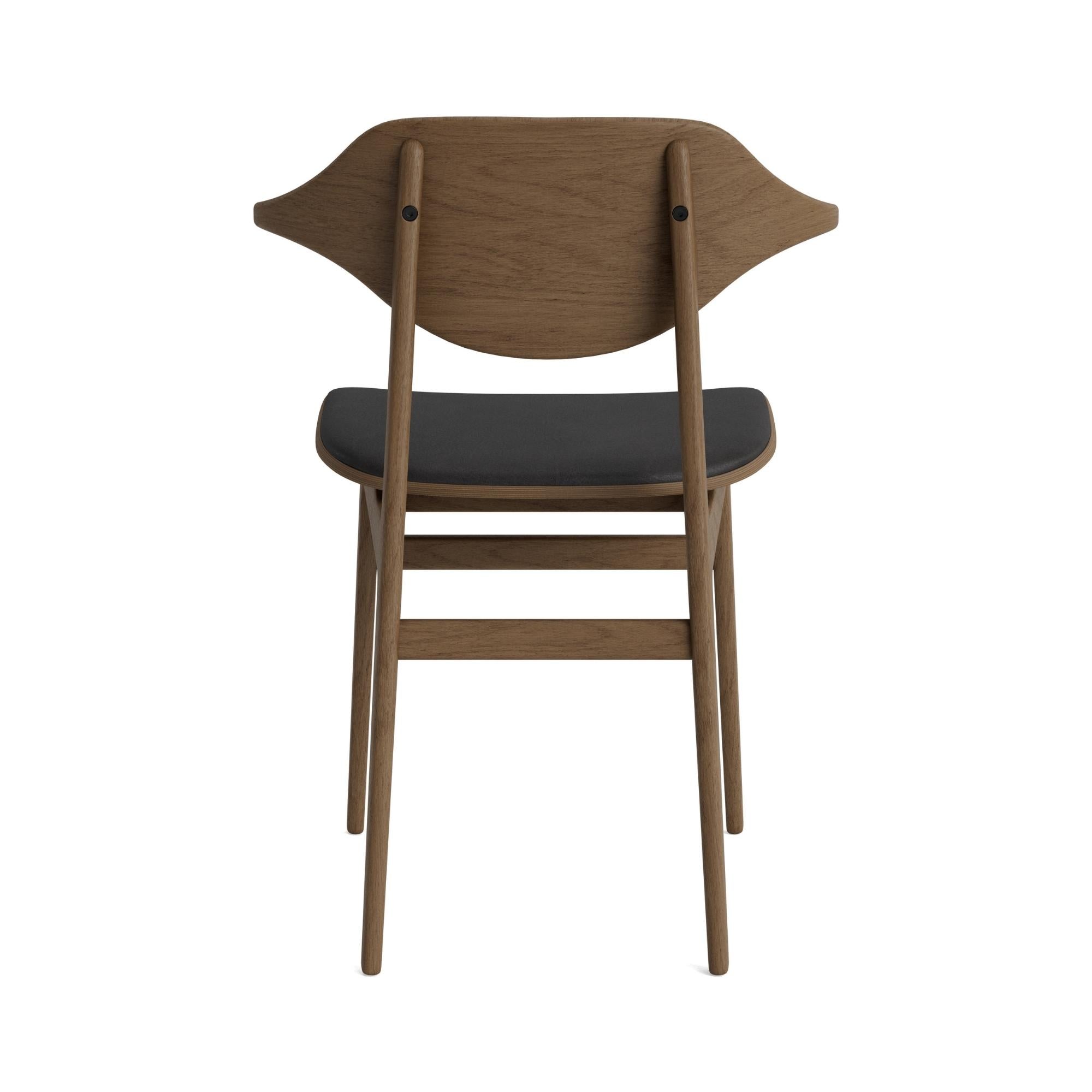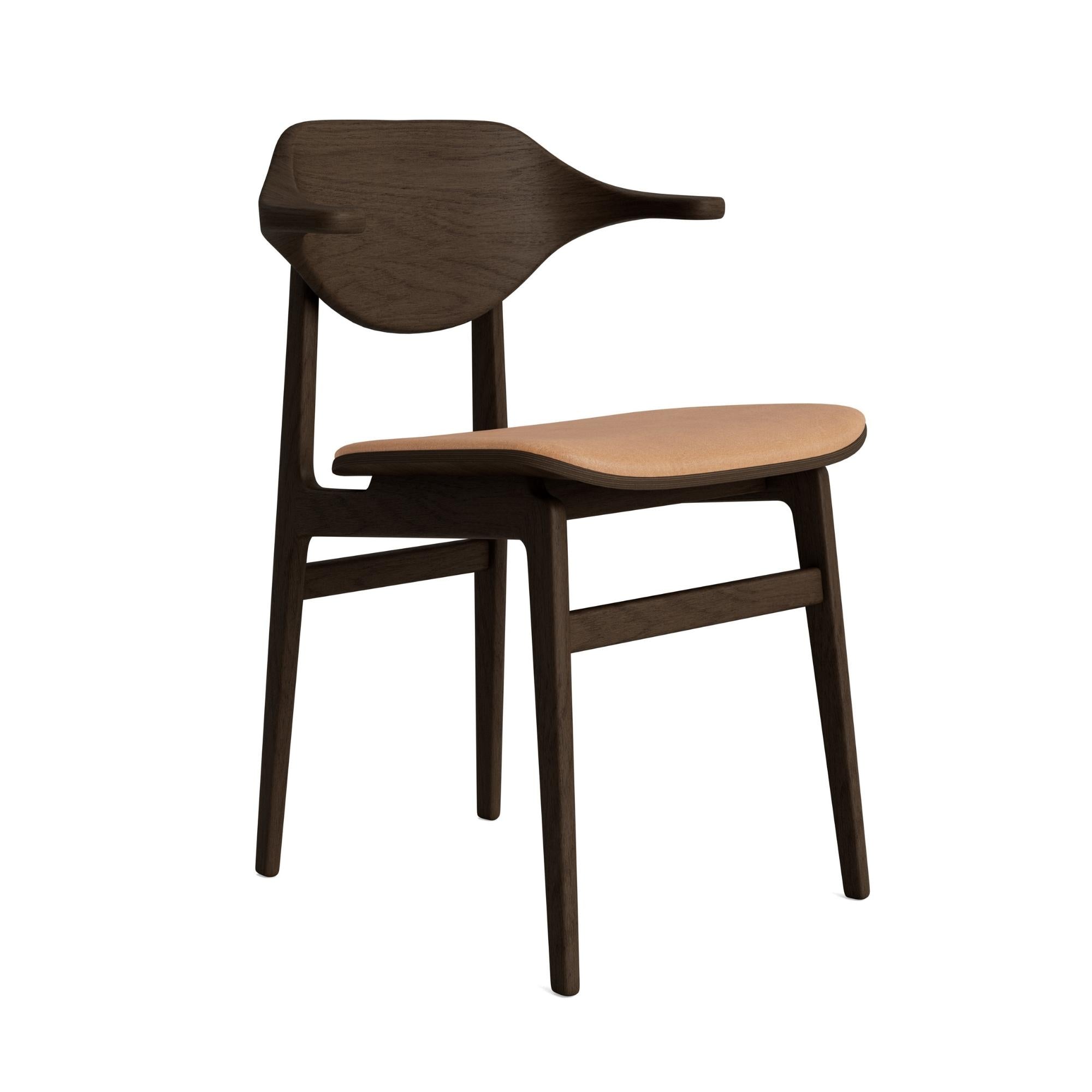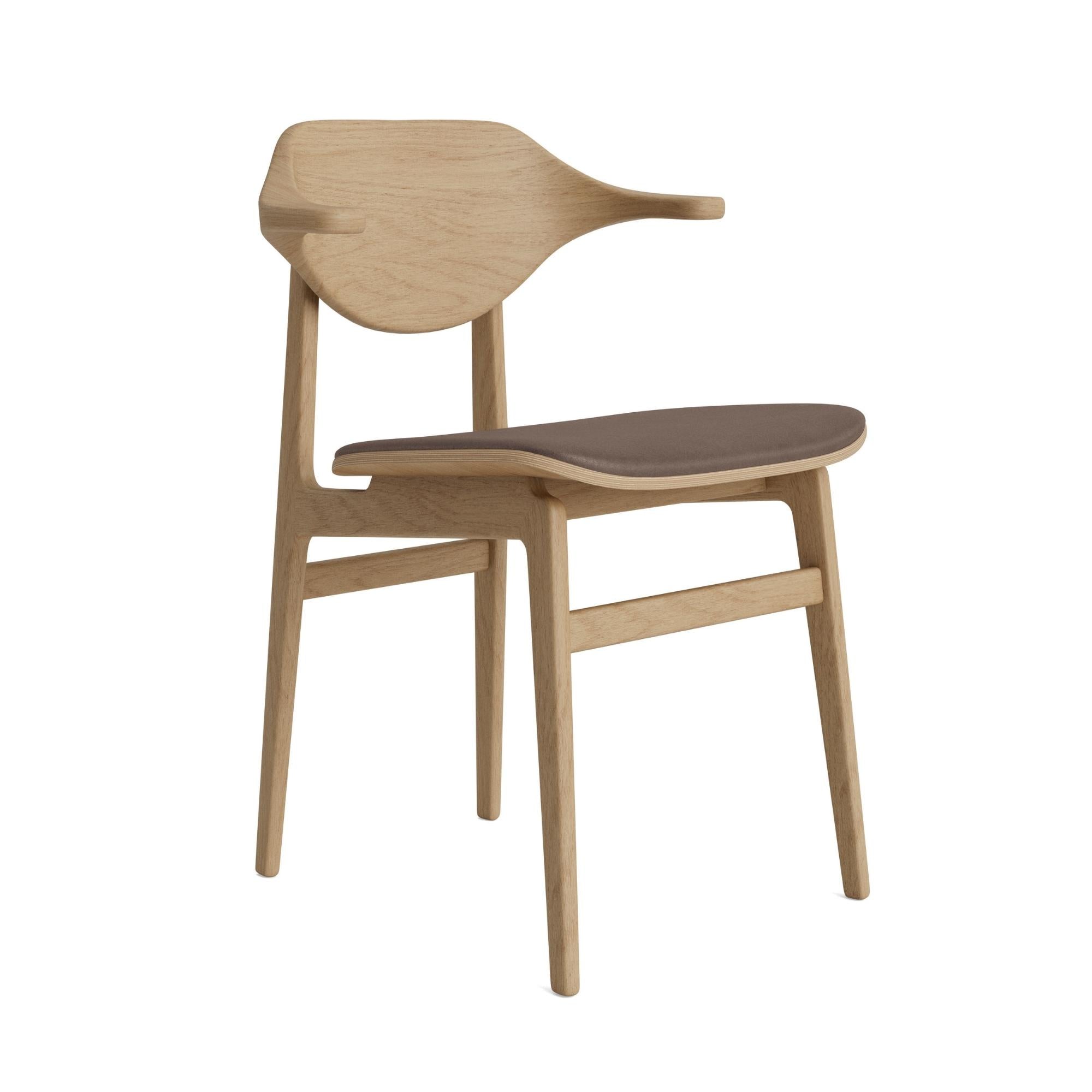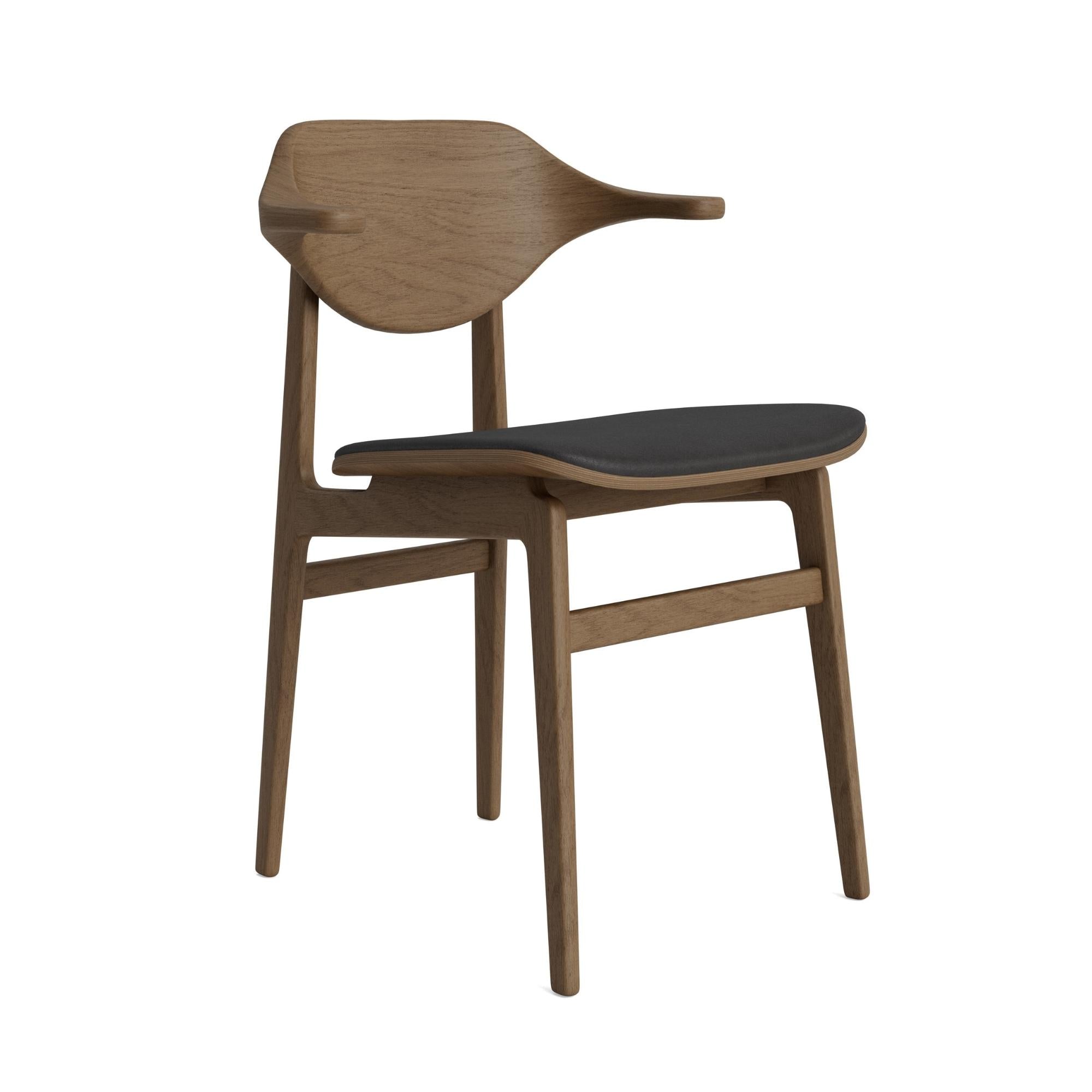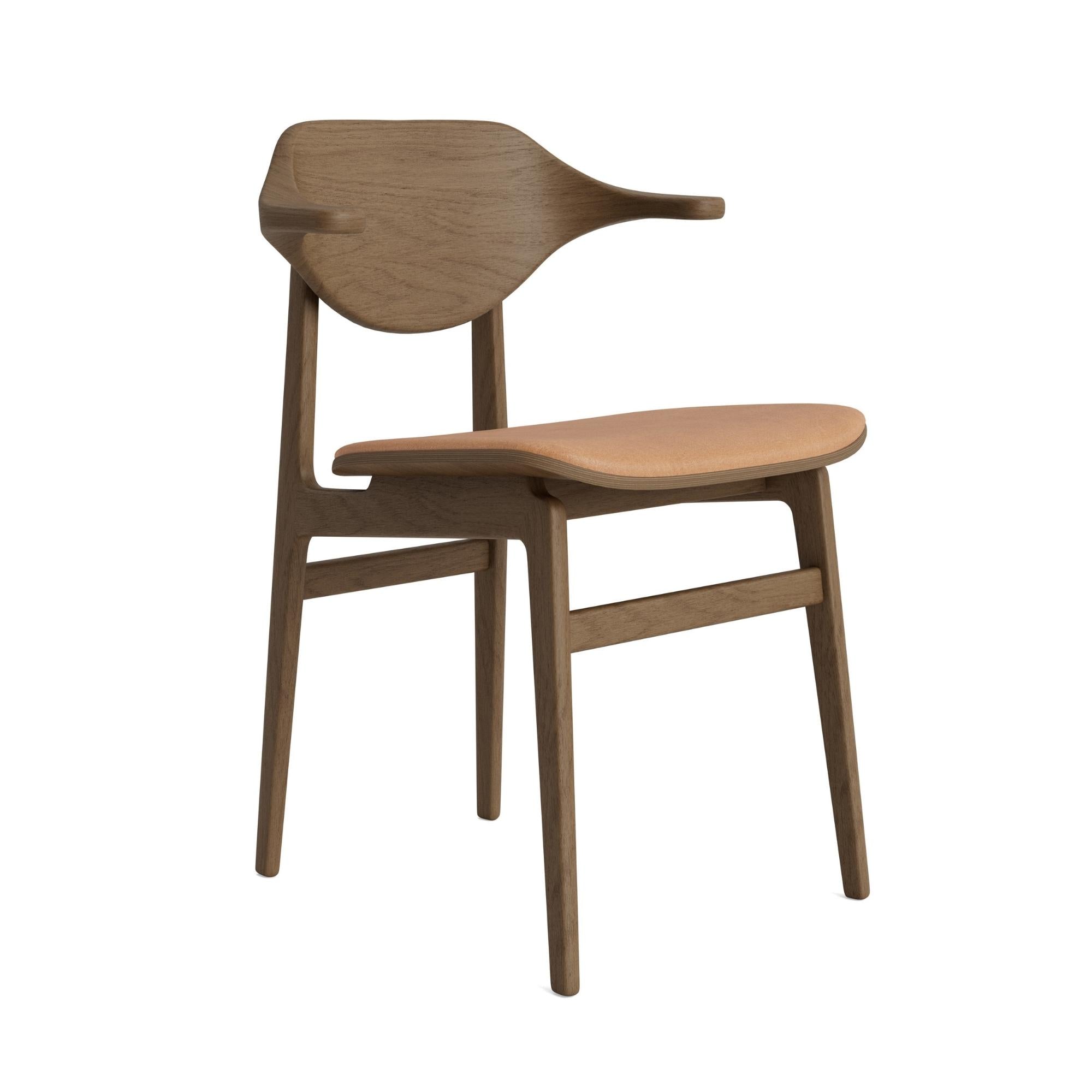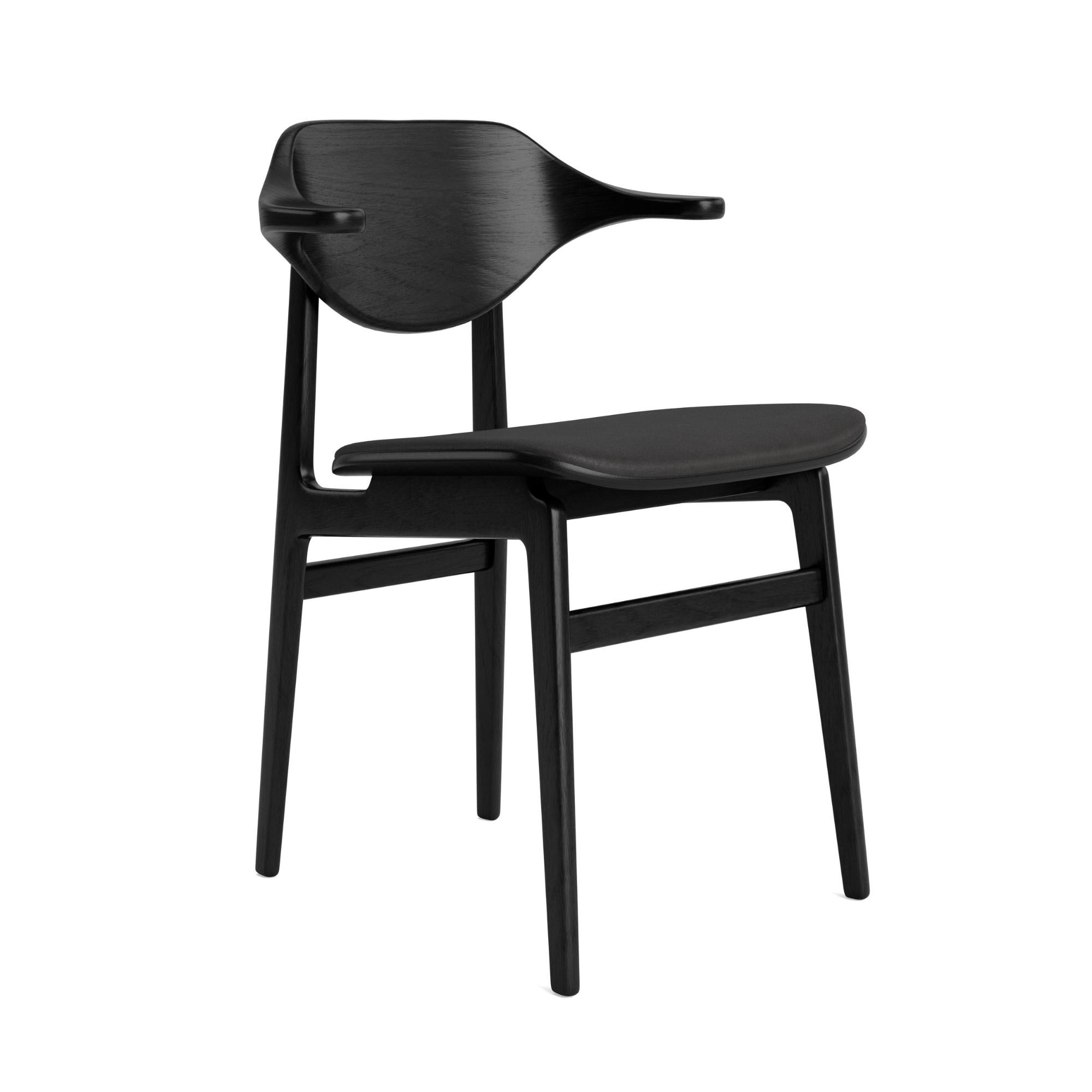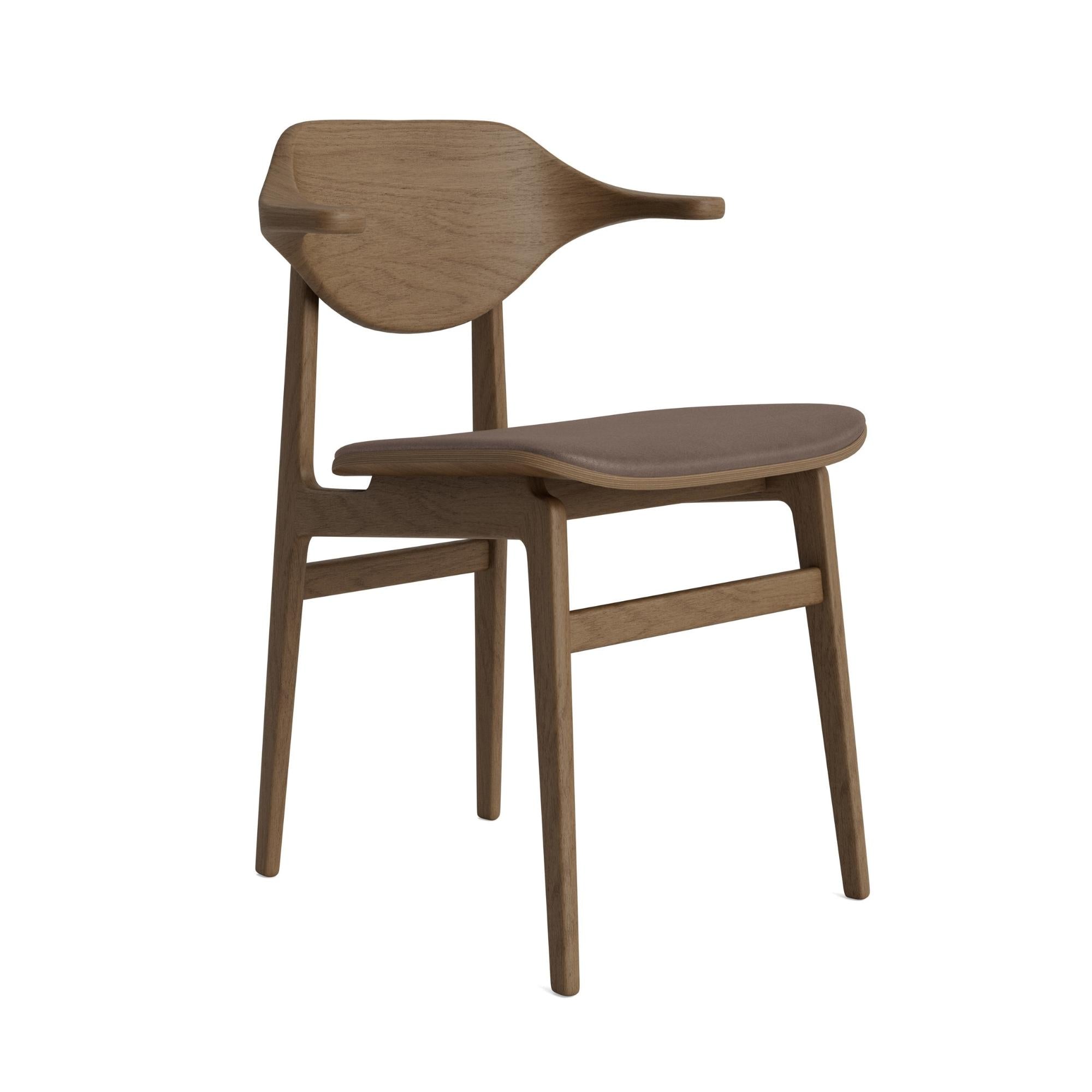 Buffalo Chair - Leather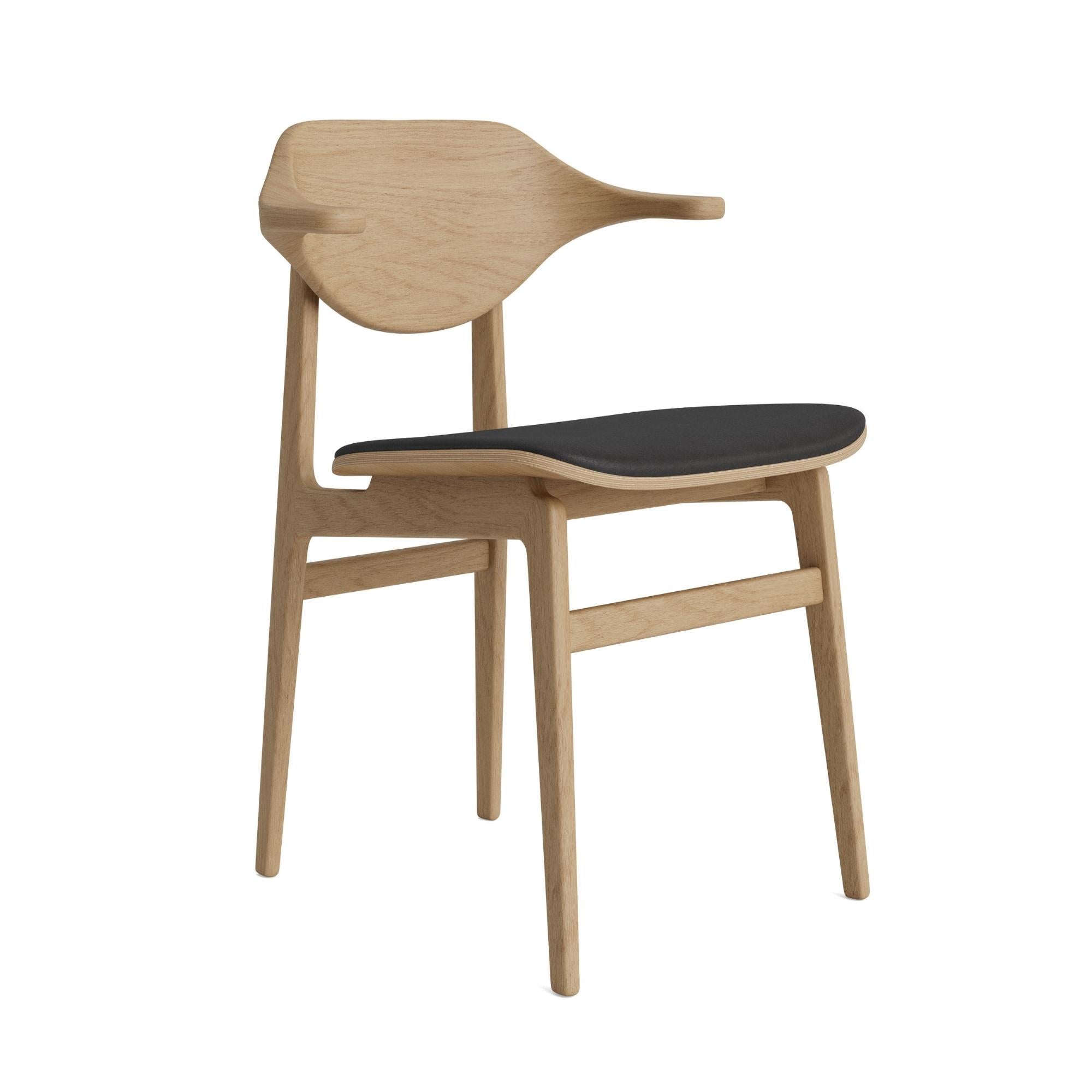 With rich wood grain, the Buffalo Chair has a distinctive appearance to match its high-quality, solid-wood construction. The back is made with a special production technique by pressing 36 layers of oak veneer in a compression mold, forming the characteristic buffalo horn shape that provides back and arm support.
Delivery Status
Made to order (1-2 months)
Material
Hand-crafted FSC certified solid oak frame coated with water-based clear lacquer. Seat made of laminated oak veneer with replaceable seat pad and back made of 36 layers of laminated oak veneer. Leather upholstery.
Dimensions
W54.5 x D50.5 x H75, SH45.5, AH67.5 cm
Designer + Brand
Kristian Sofus Hansen and Tommy Hyldahl for NORR11
Do you have any questions?