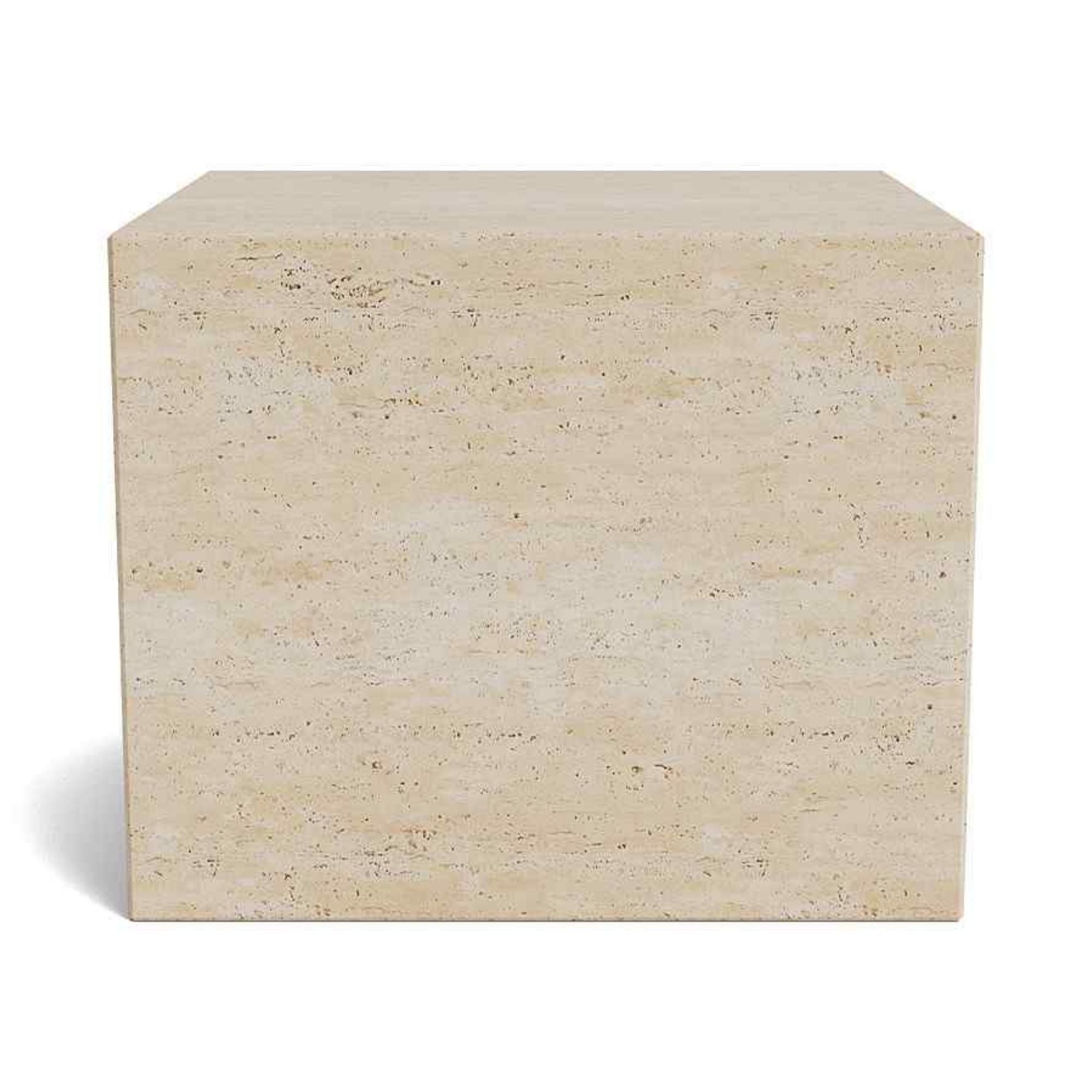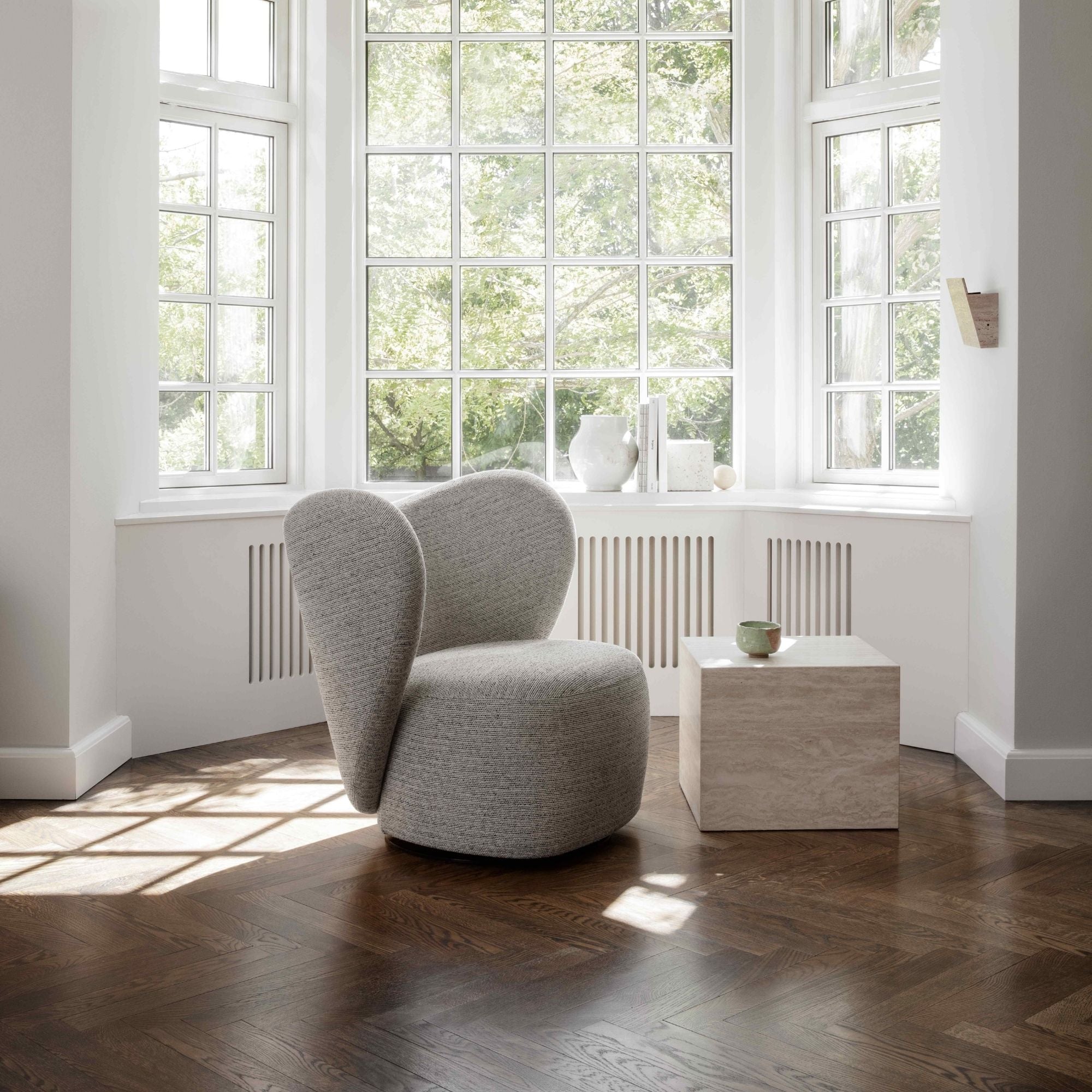 Cubism Side Table
---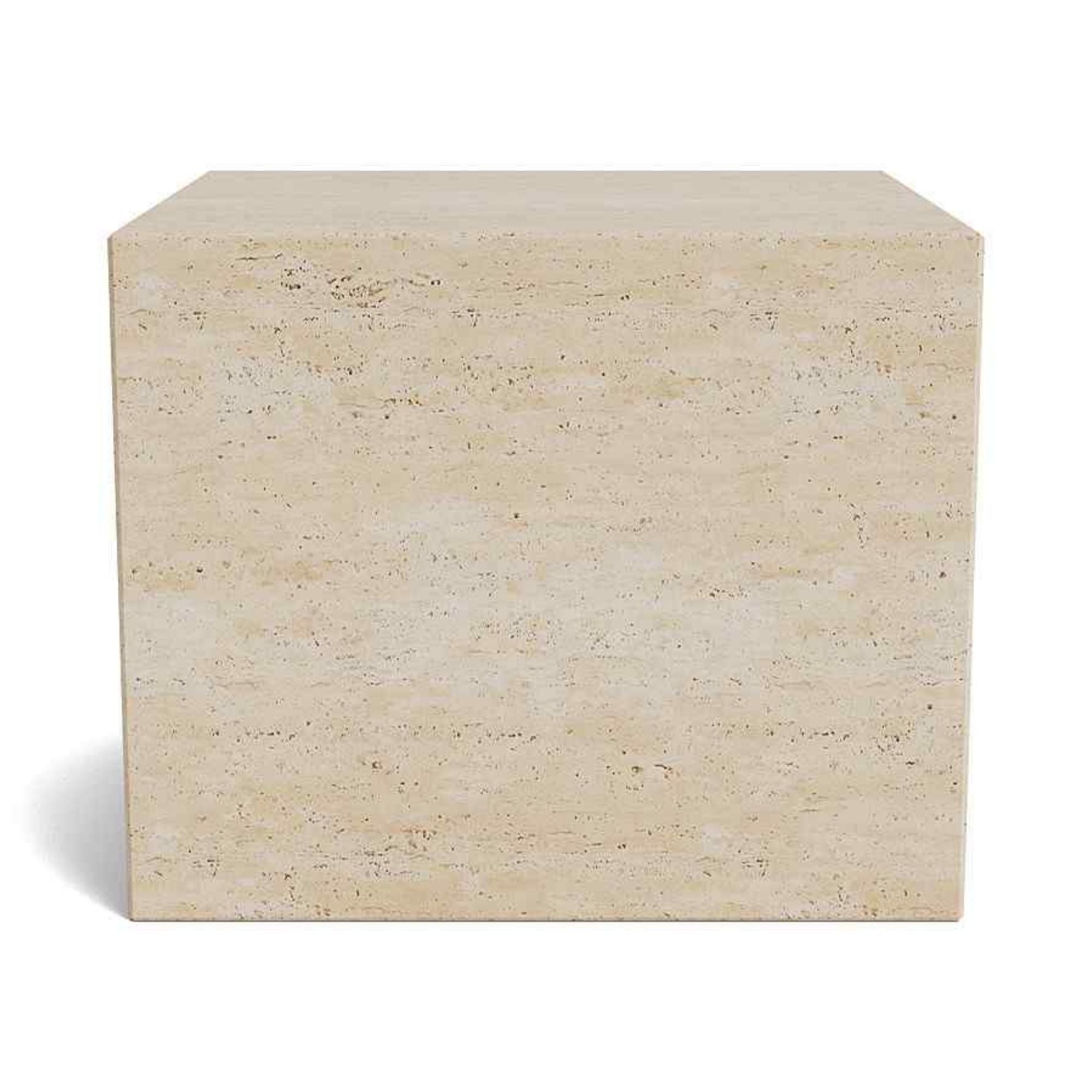 Embrace classic beauty with Cubism, a travertine stone piece available in two sizes. Perfect as a coffee table, side table, or object podium. Its unique texture and slightly uneven surface add an organic detail to your space while felt finishes protect your floor.
Delivery Status
Made to order (2-3 months)
Material
Artificial stone travertine slabs base with filt finishing, travertine tabletop, unfinished
Designer + Brand
Kristian Sofus Hansen and Tommy Hyldahl for NORR11
Do you have any questions?