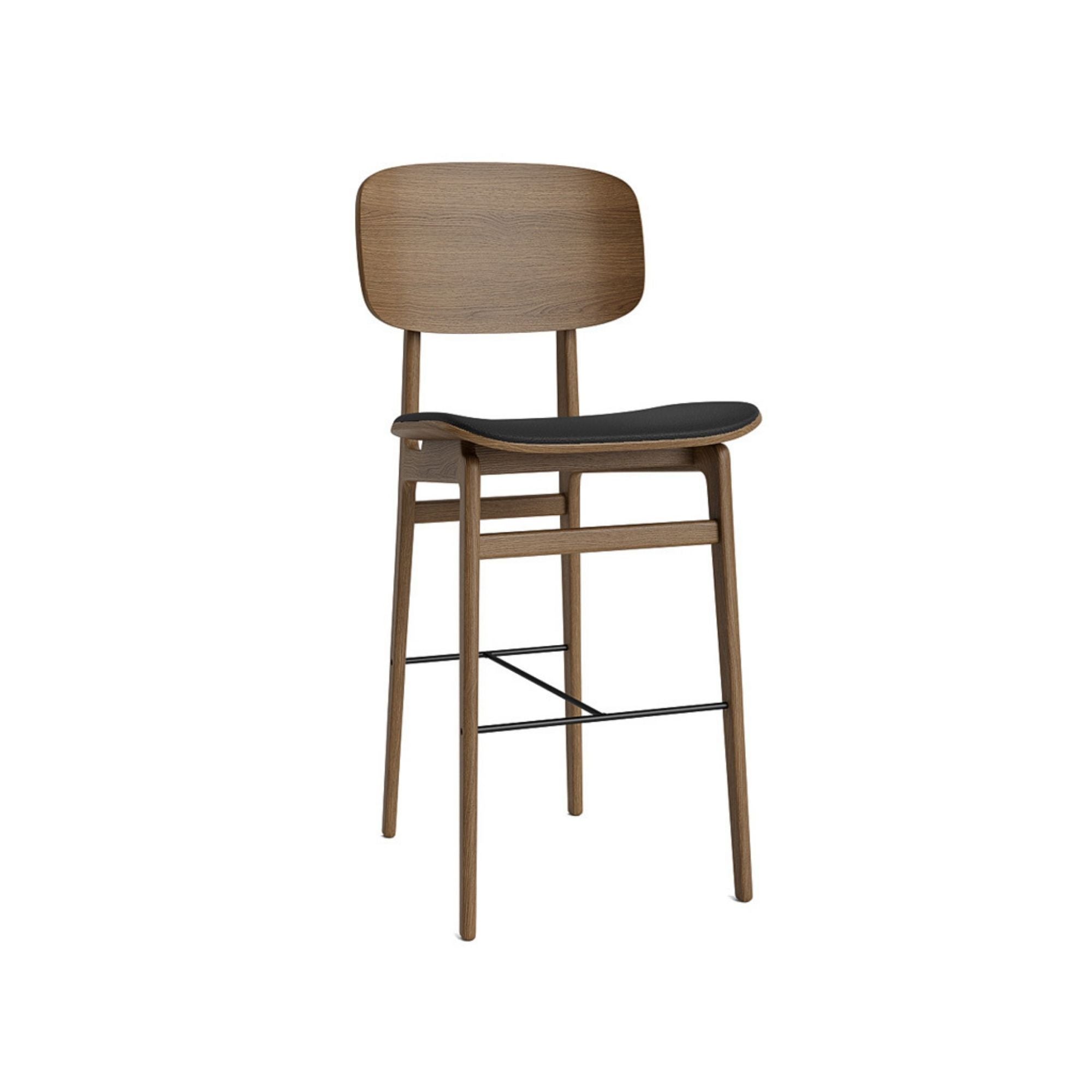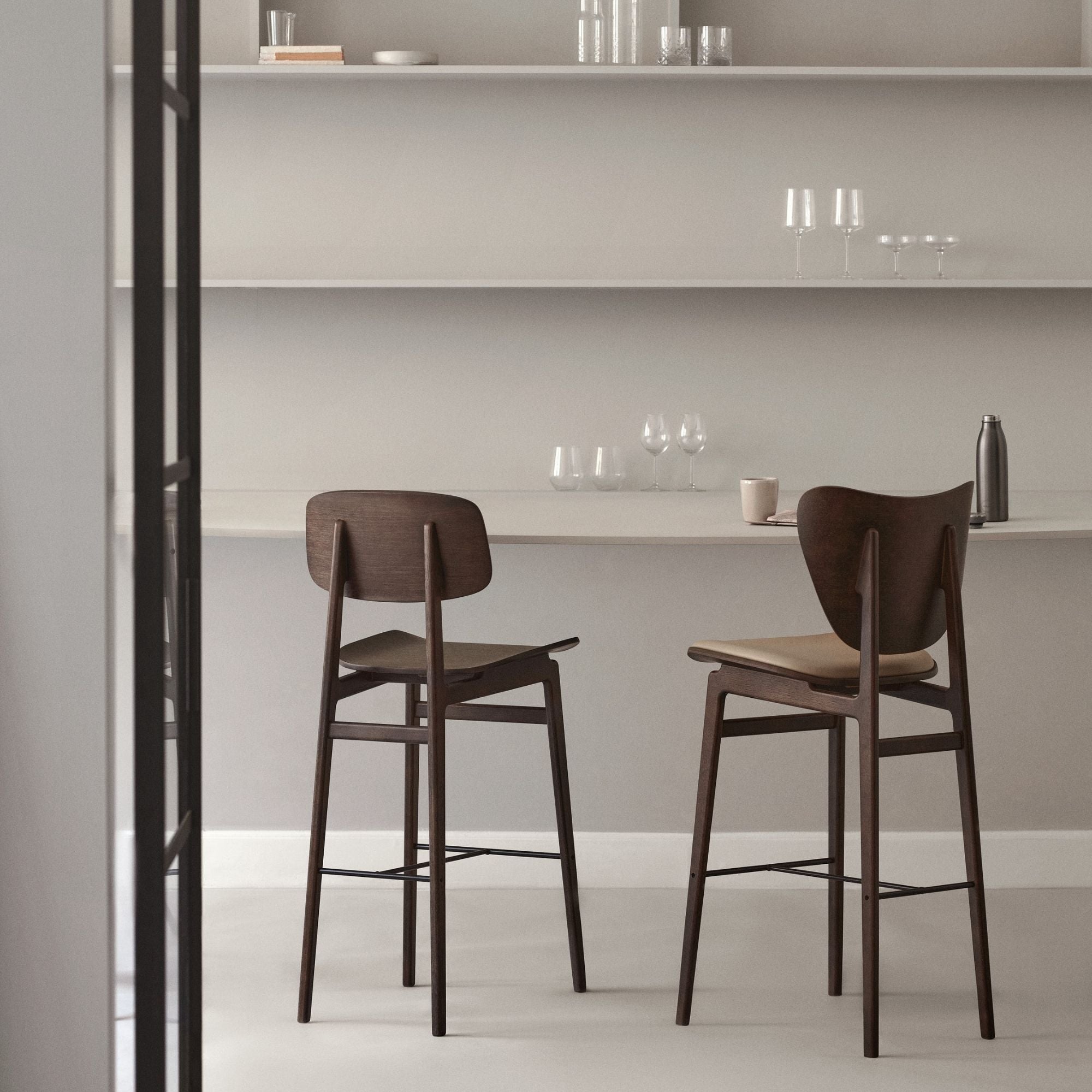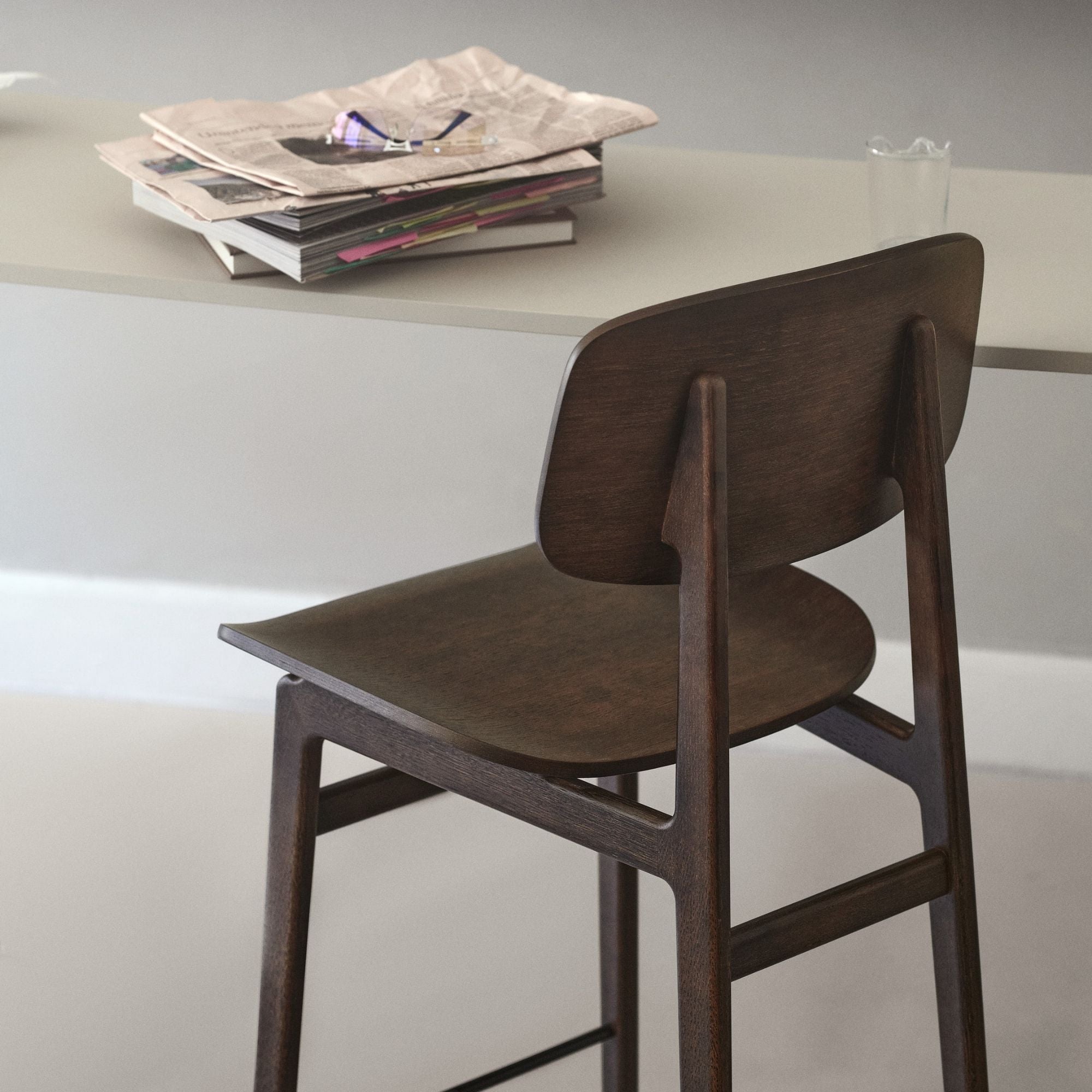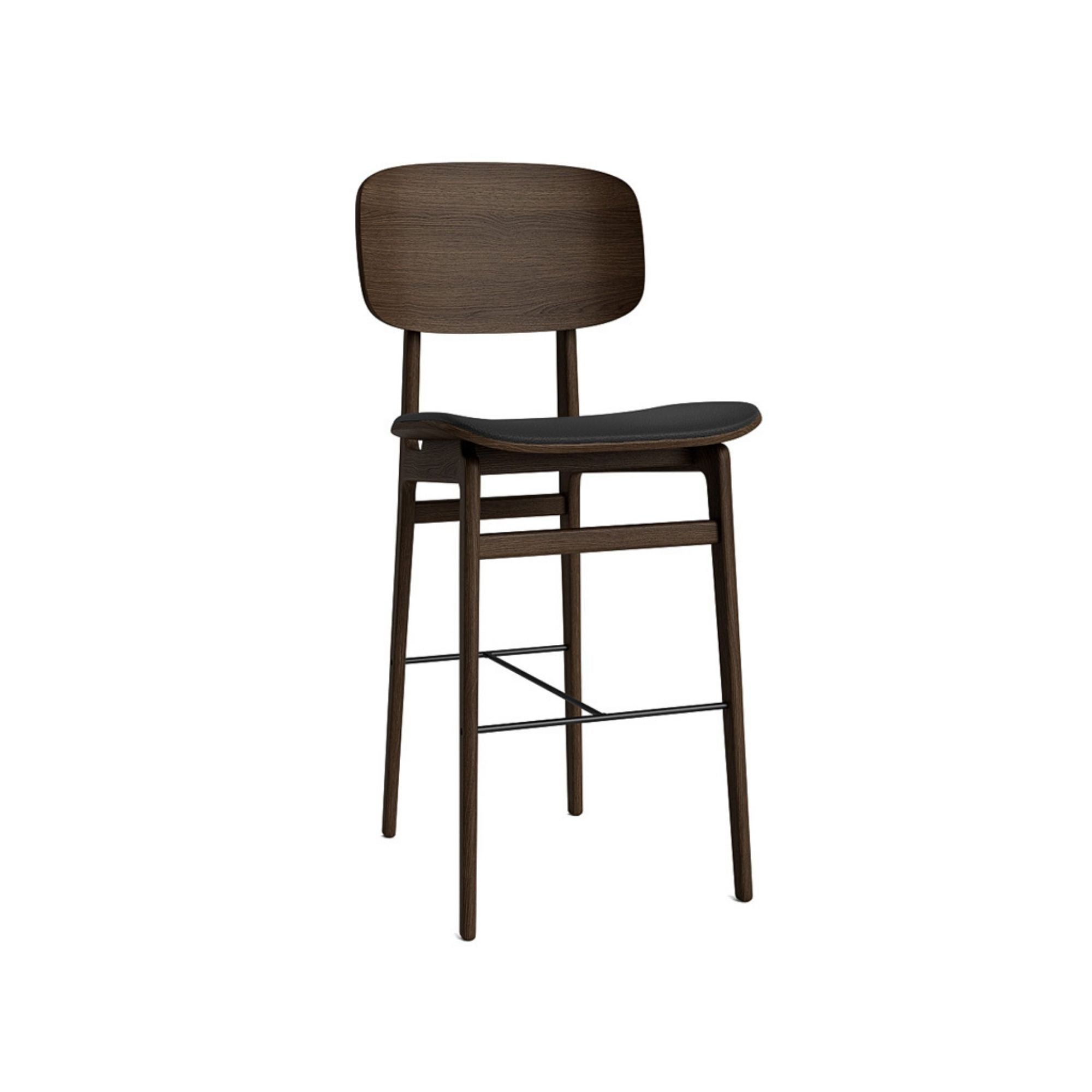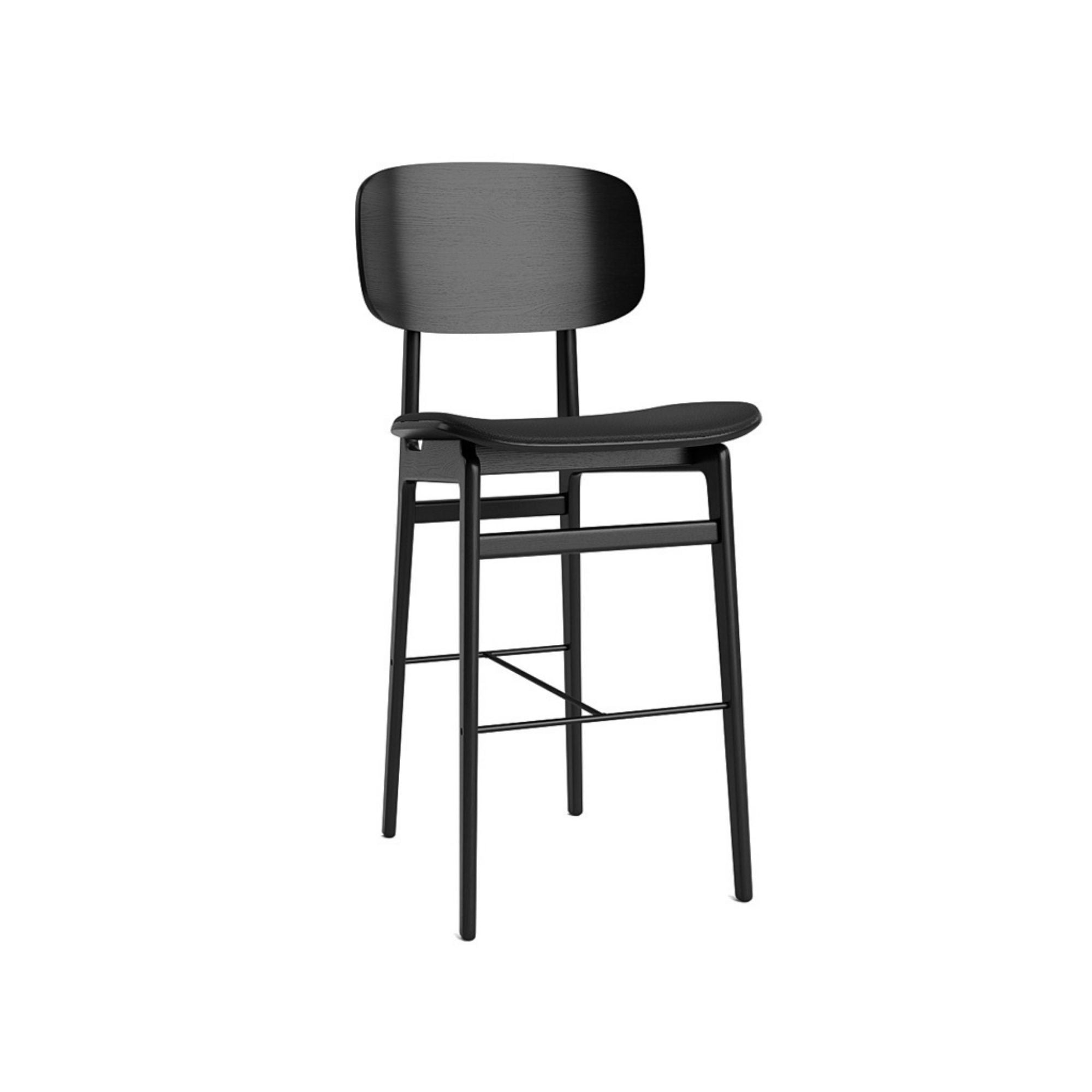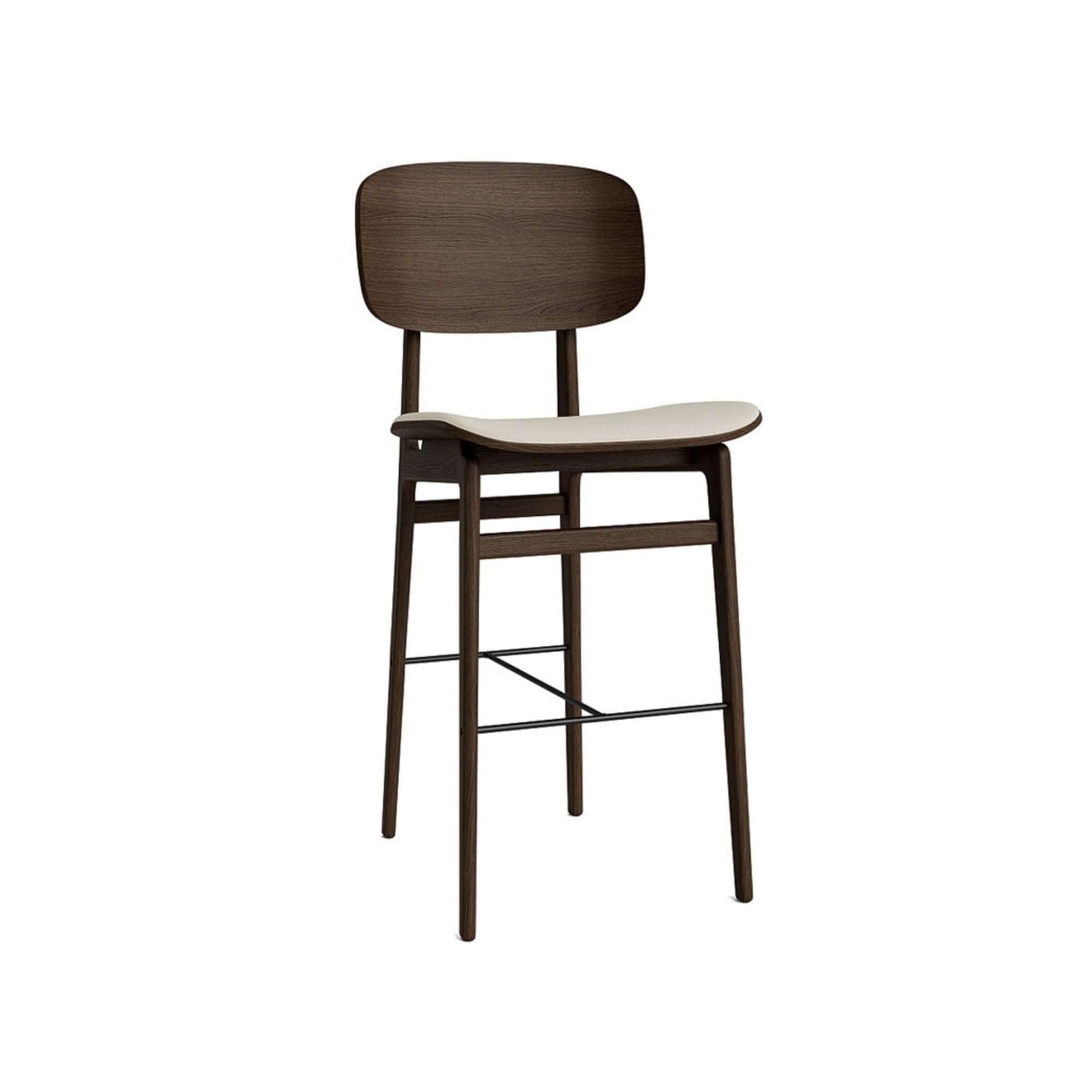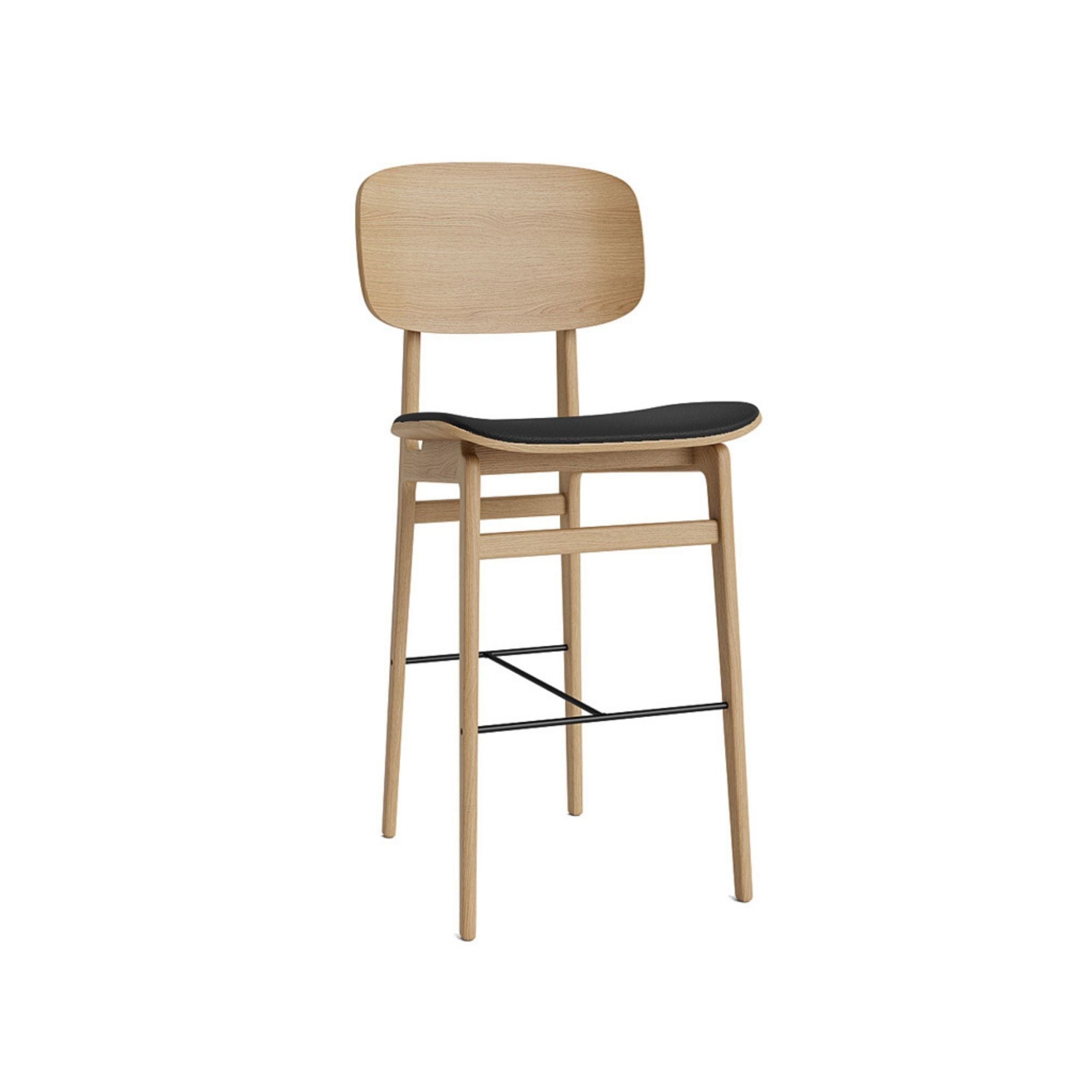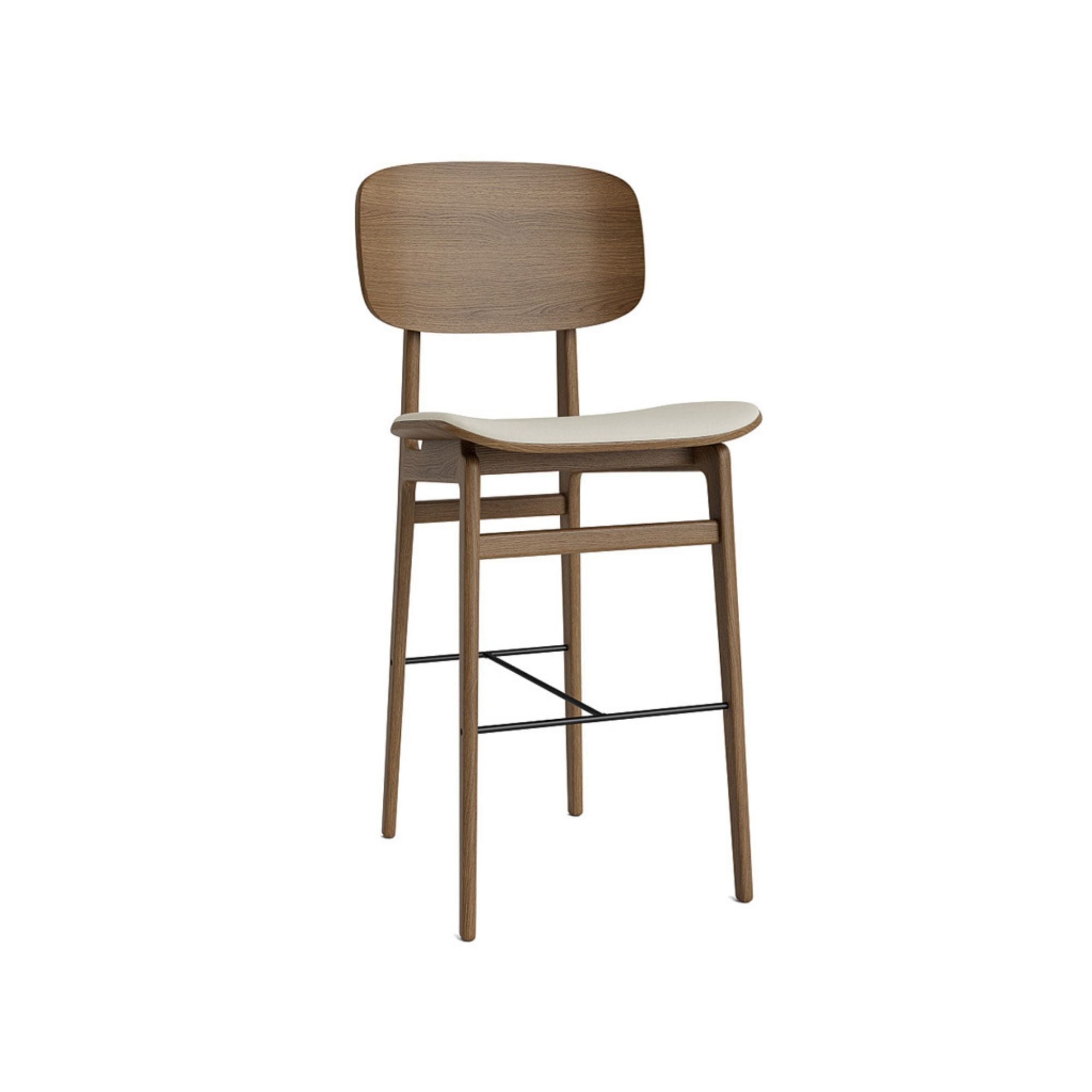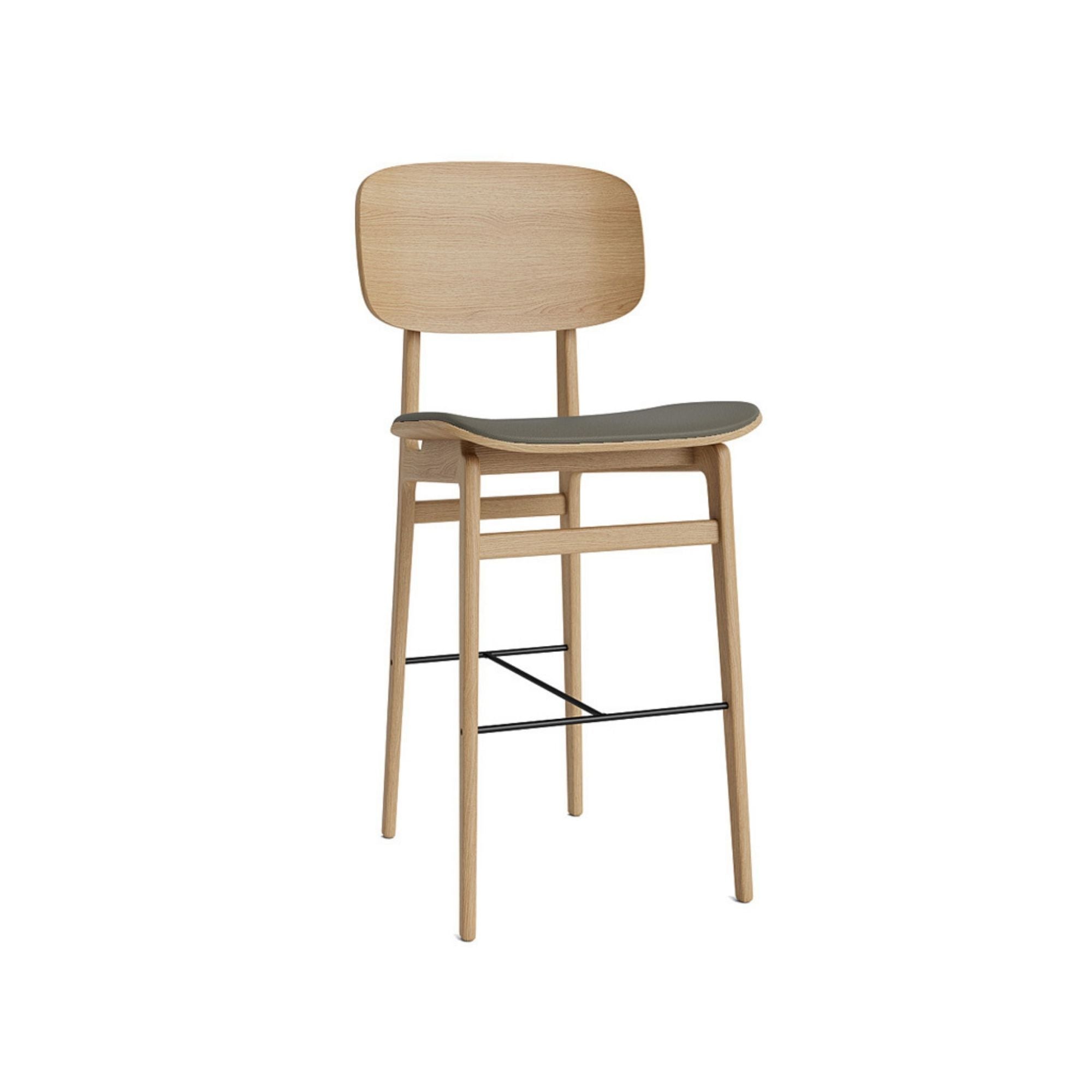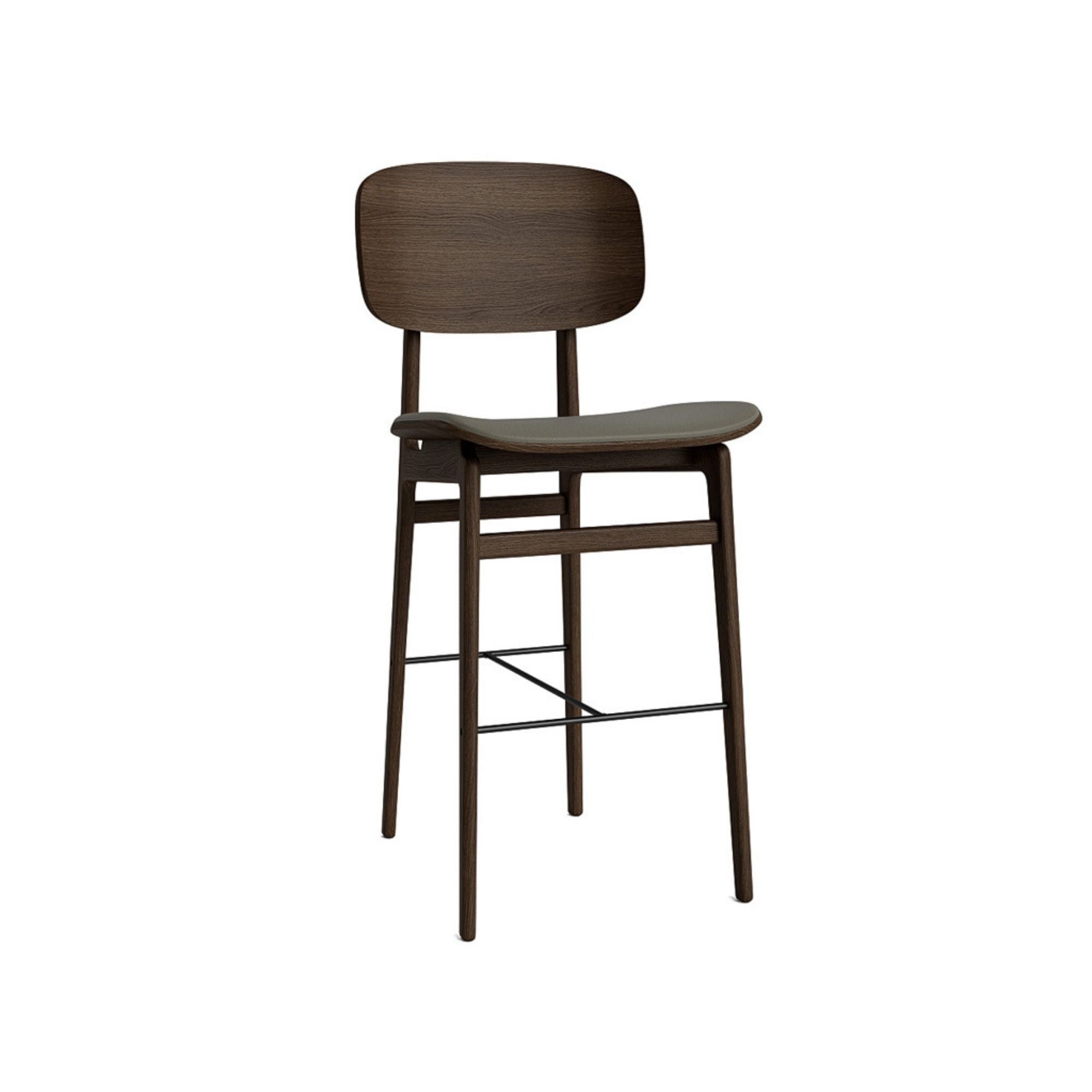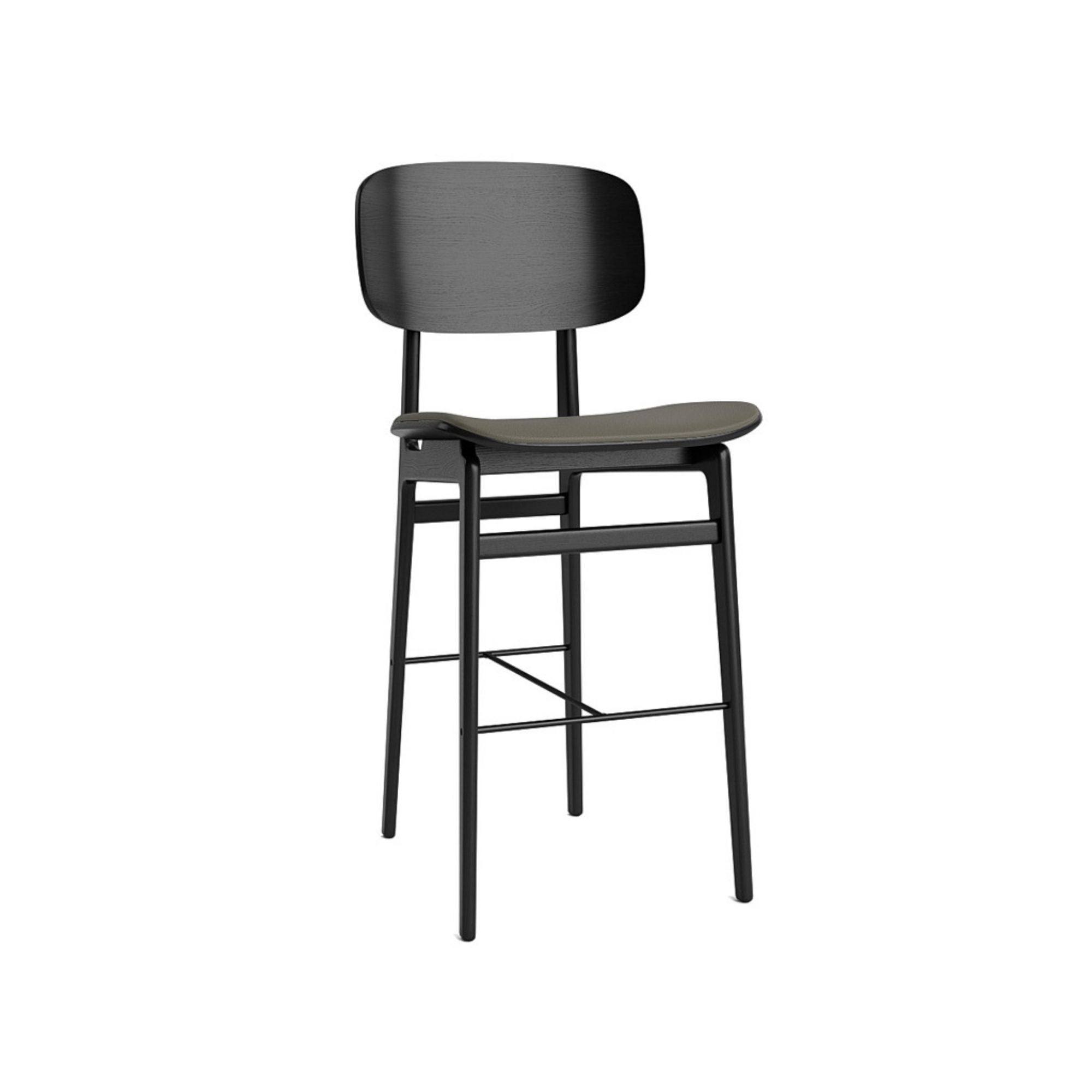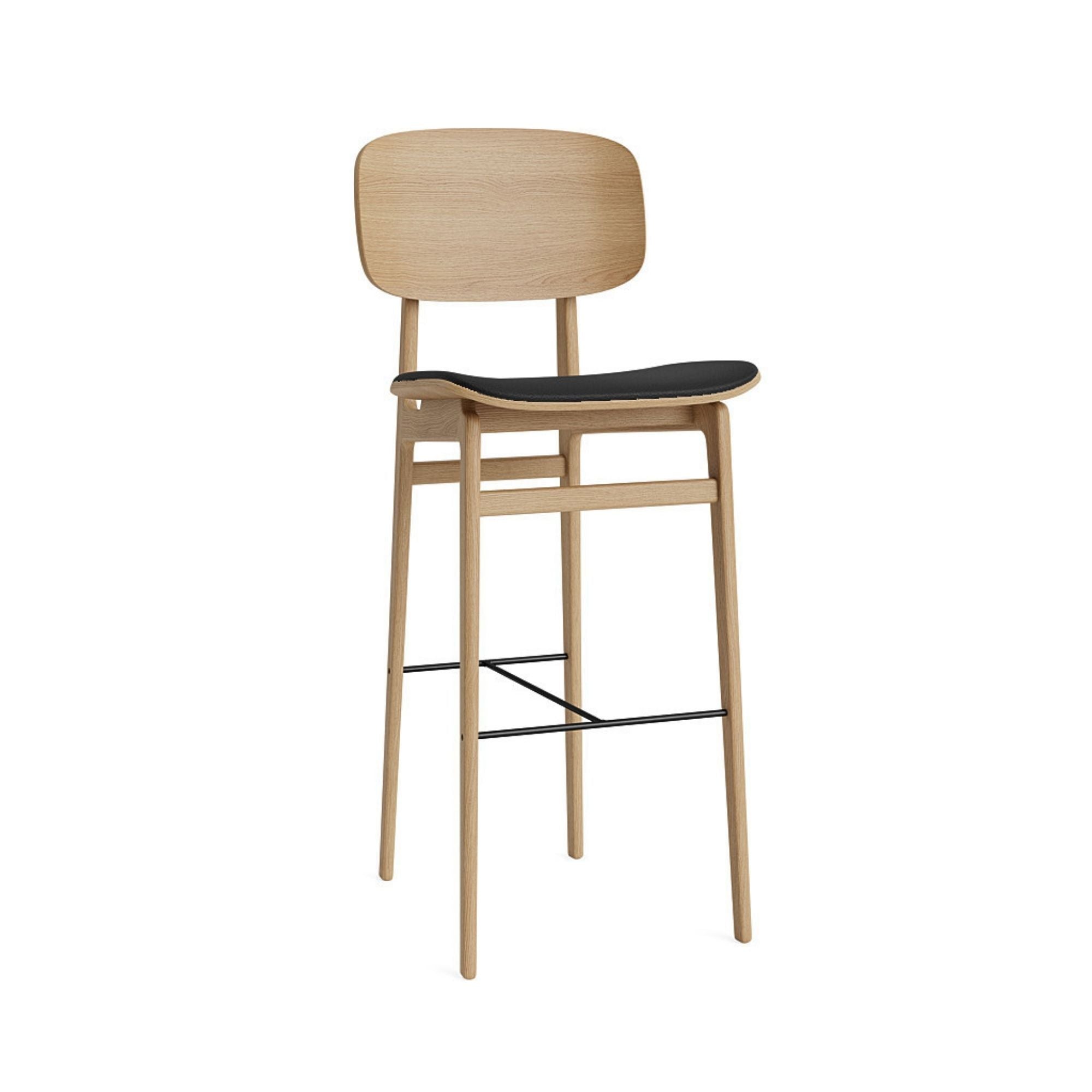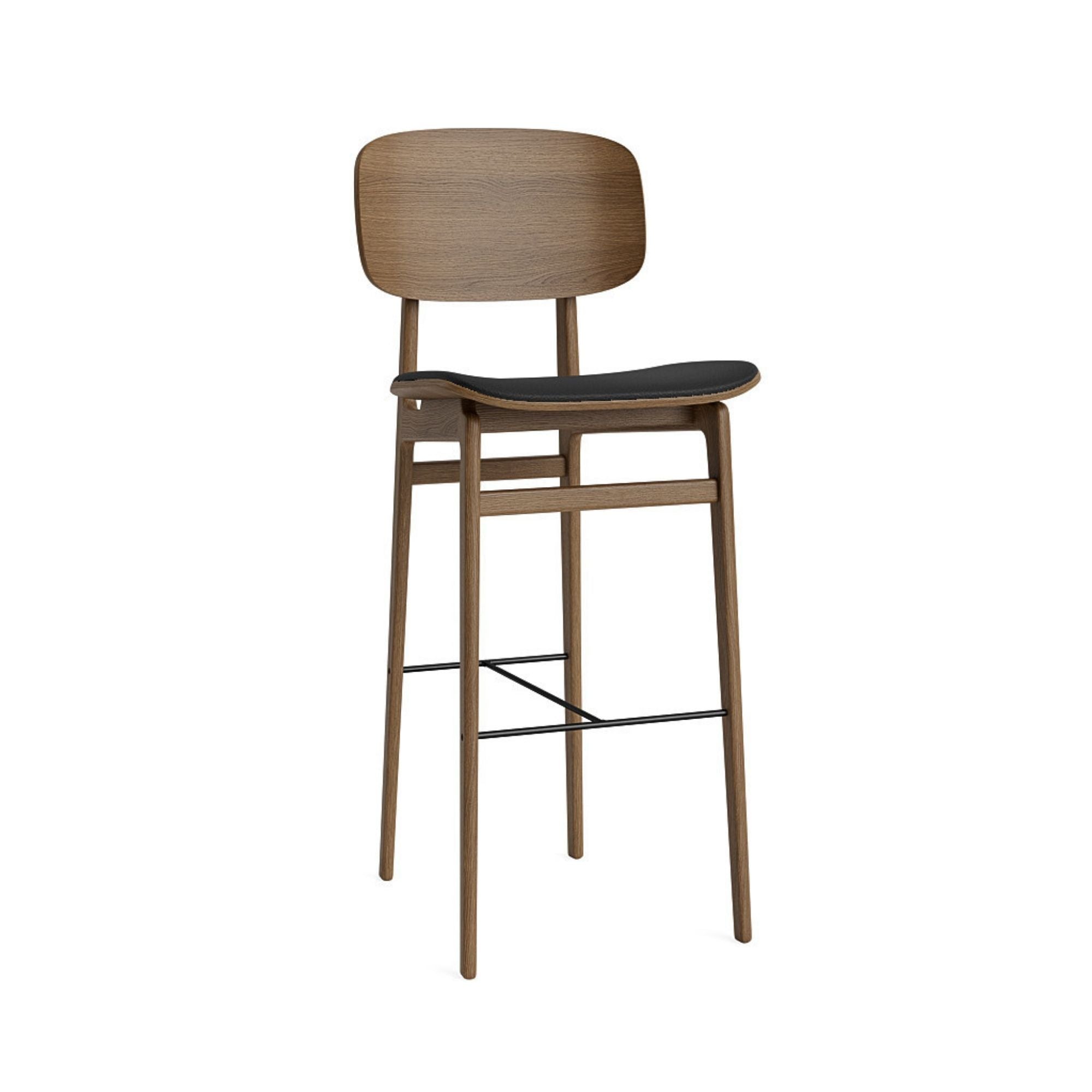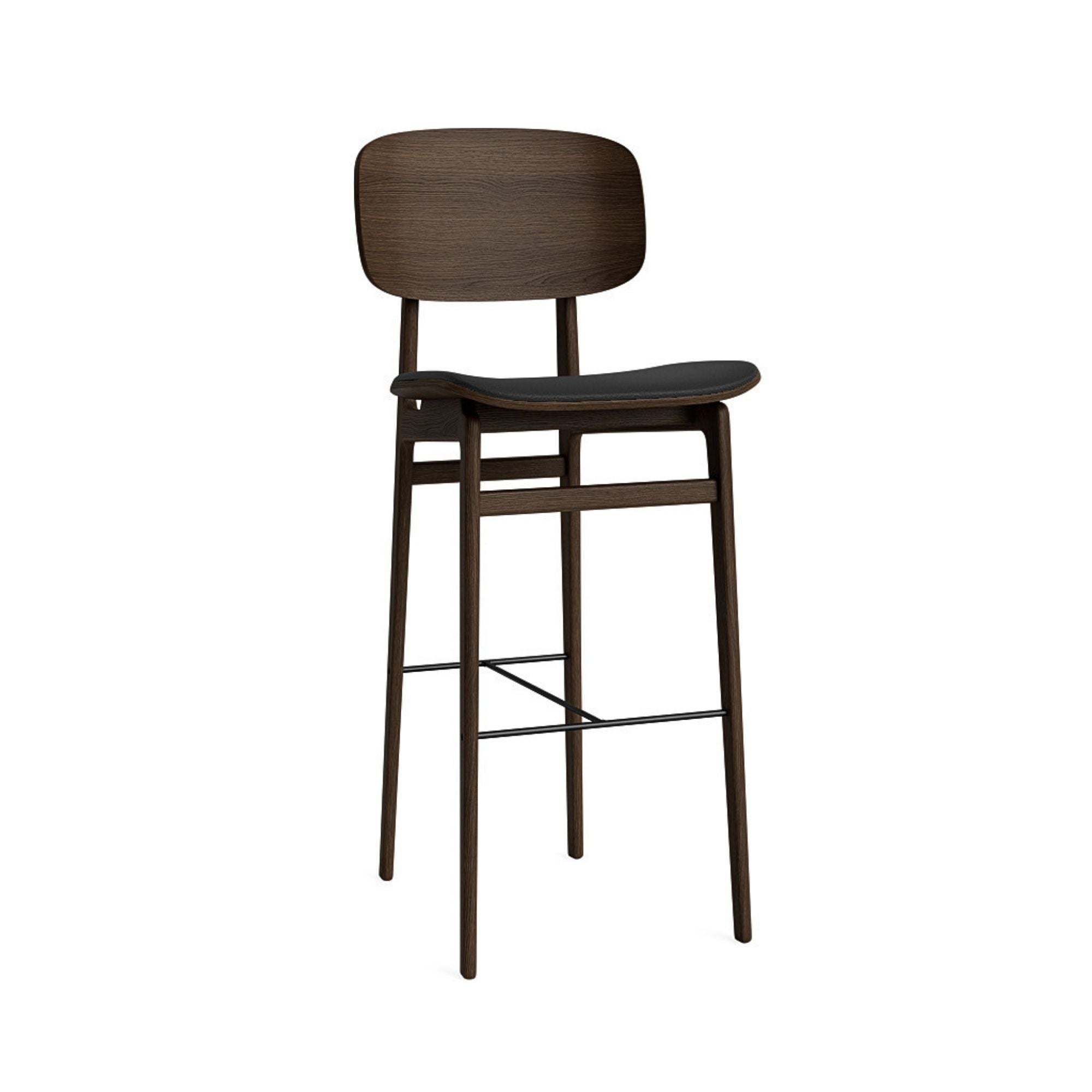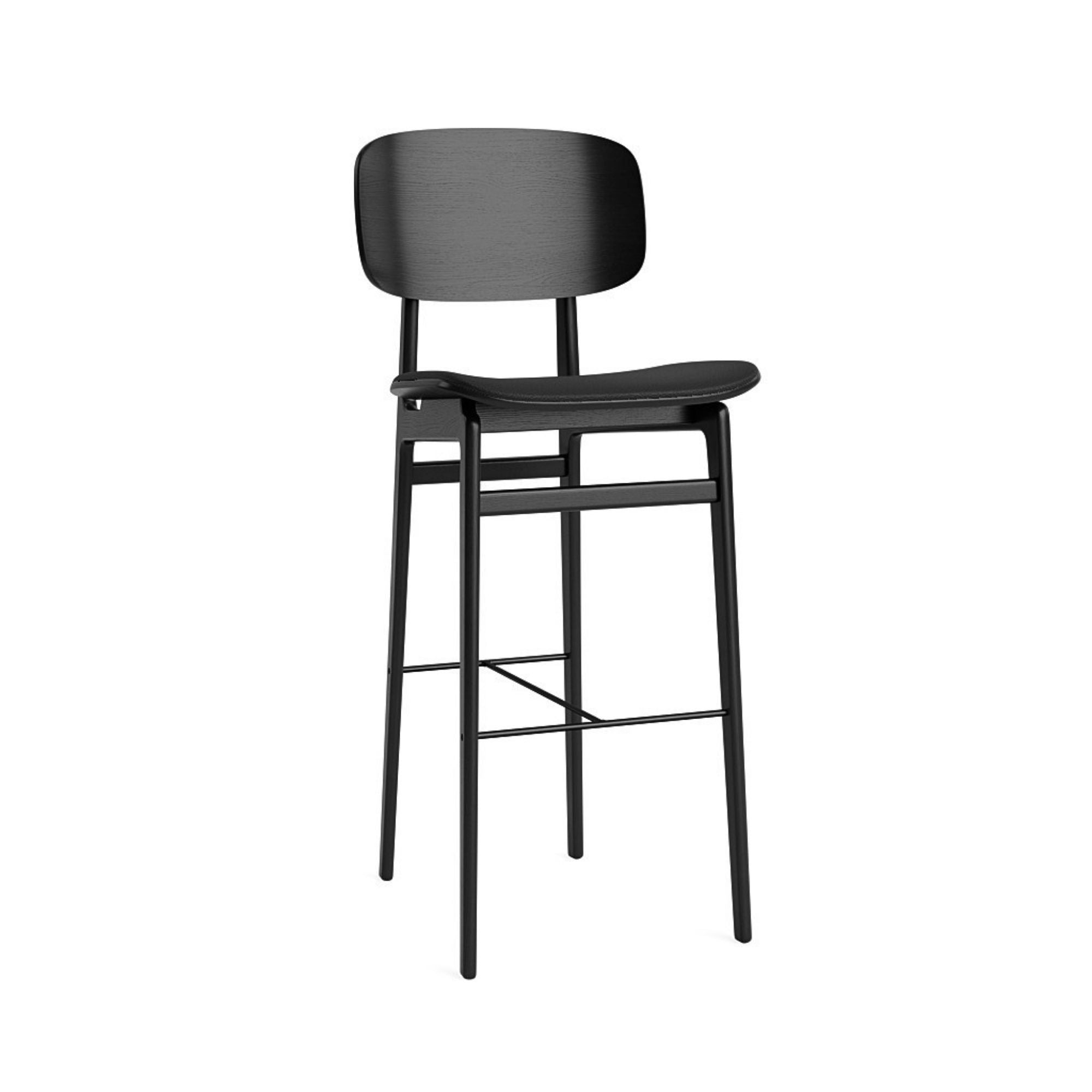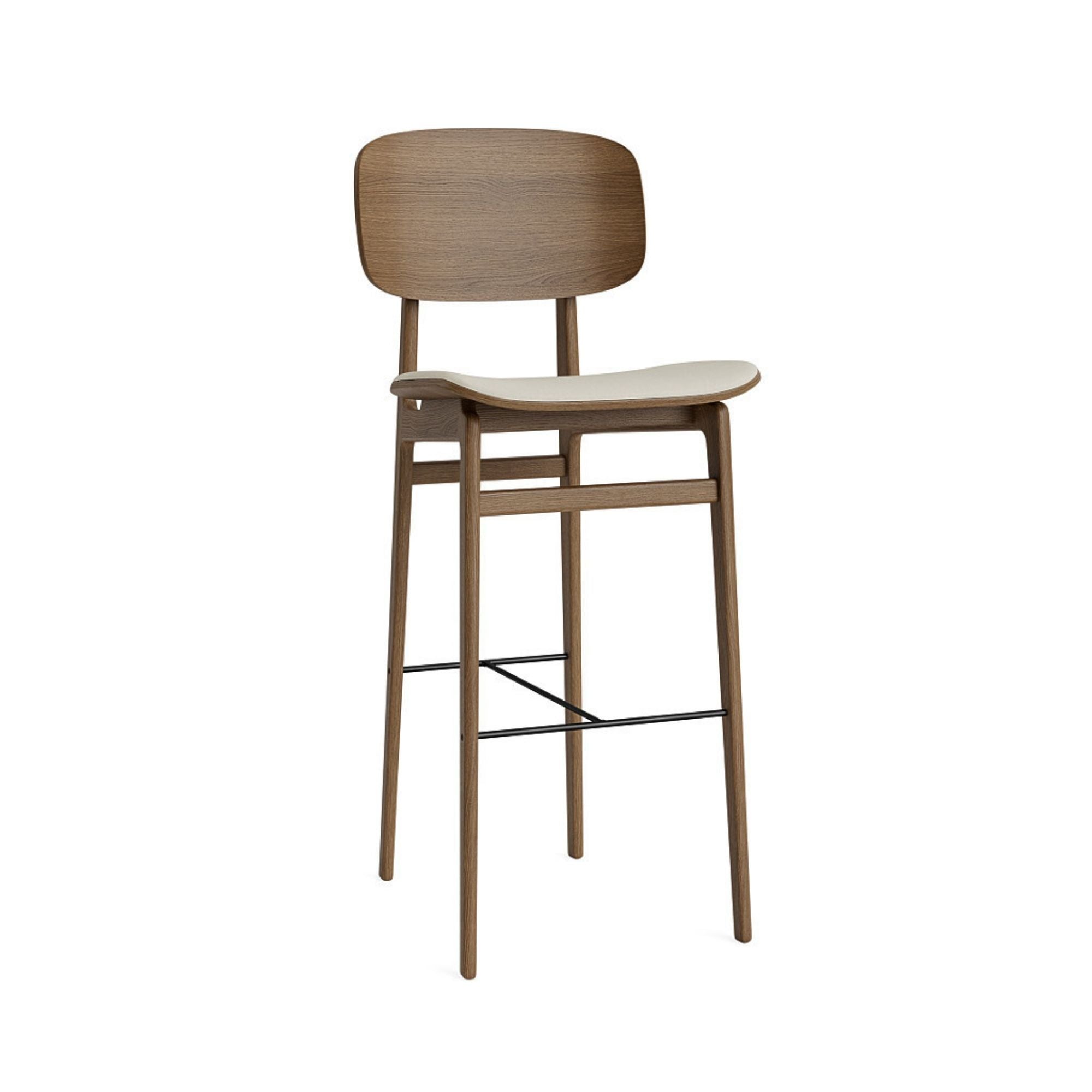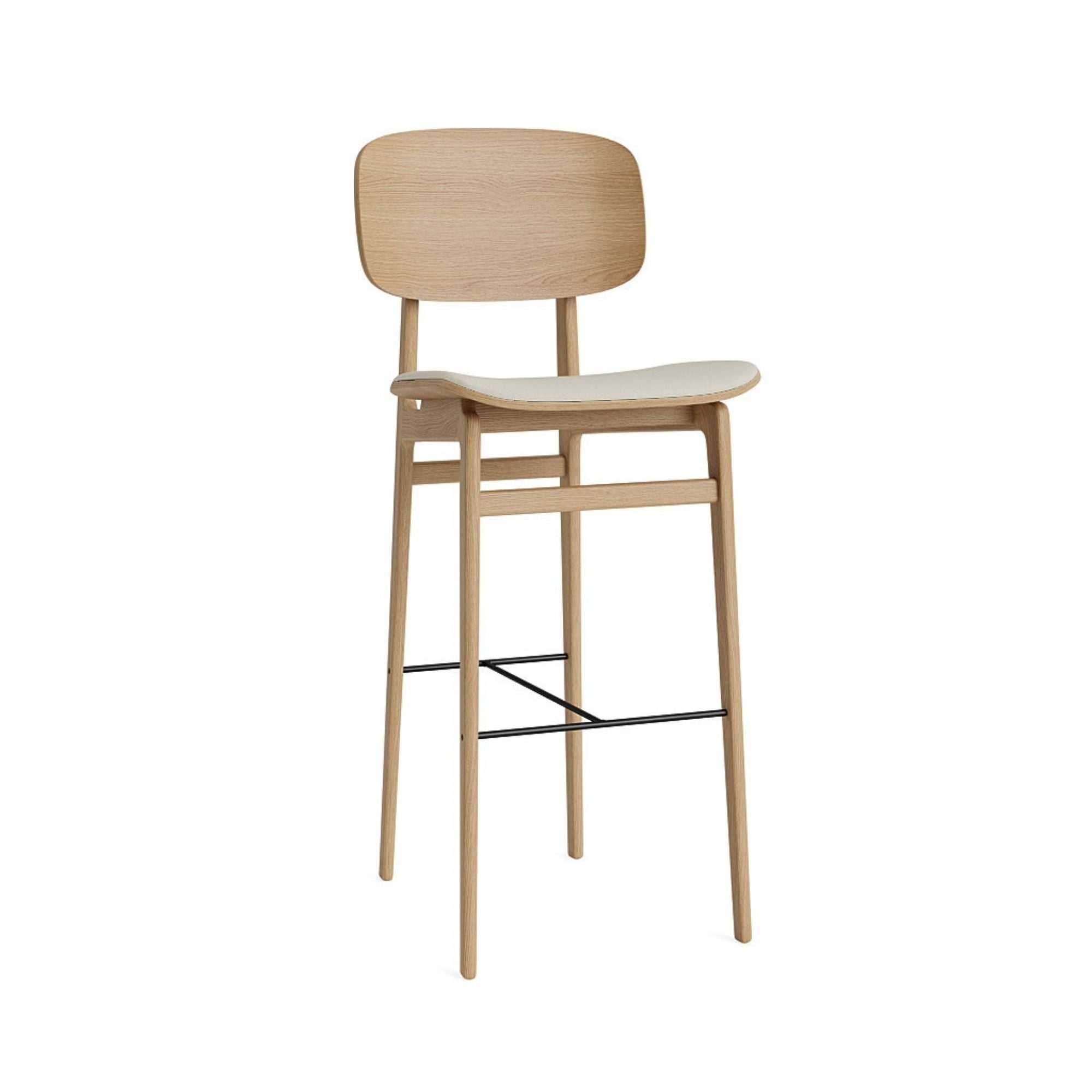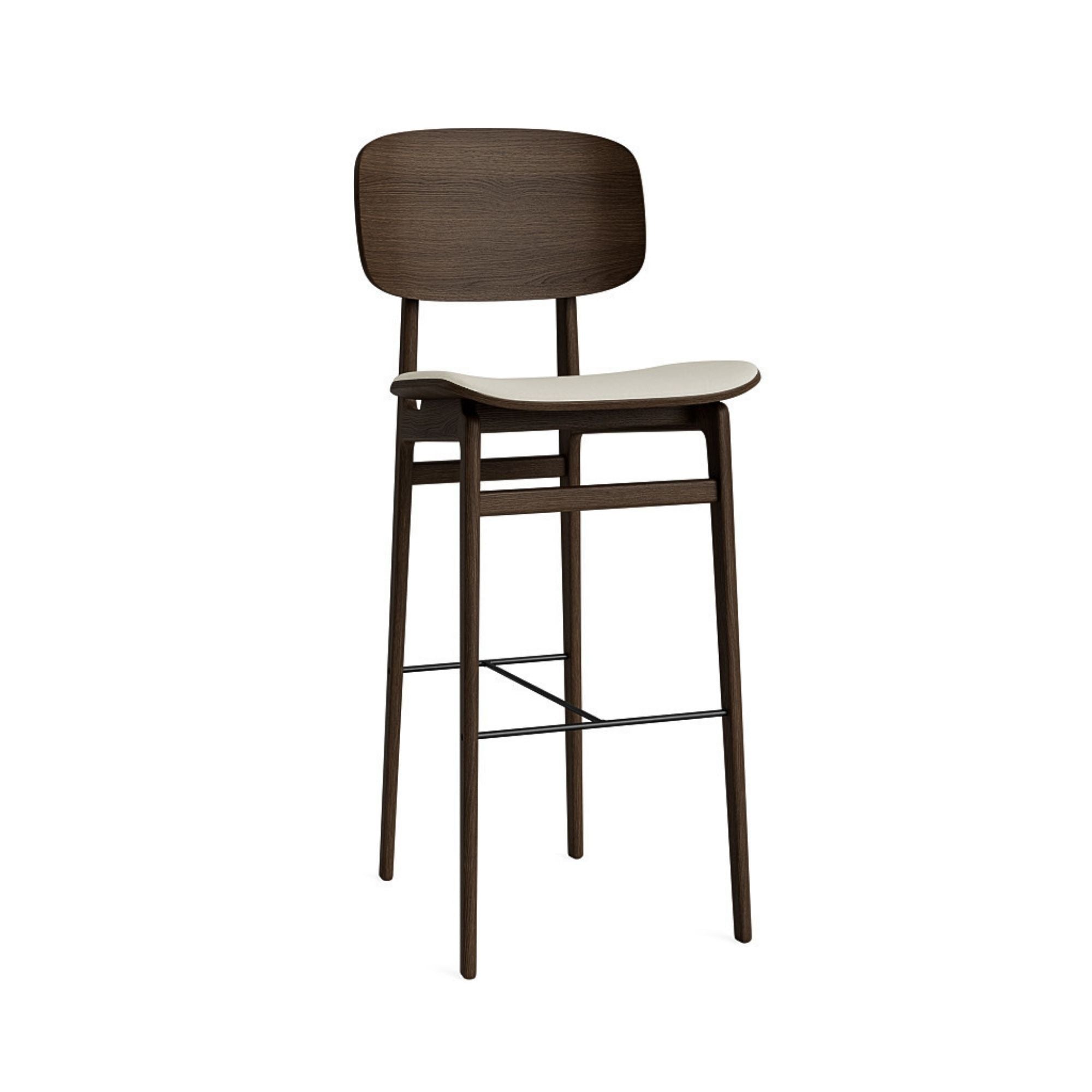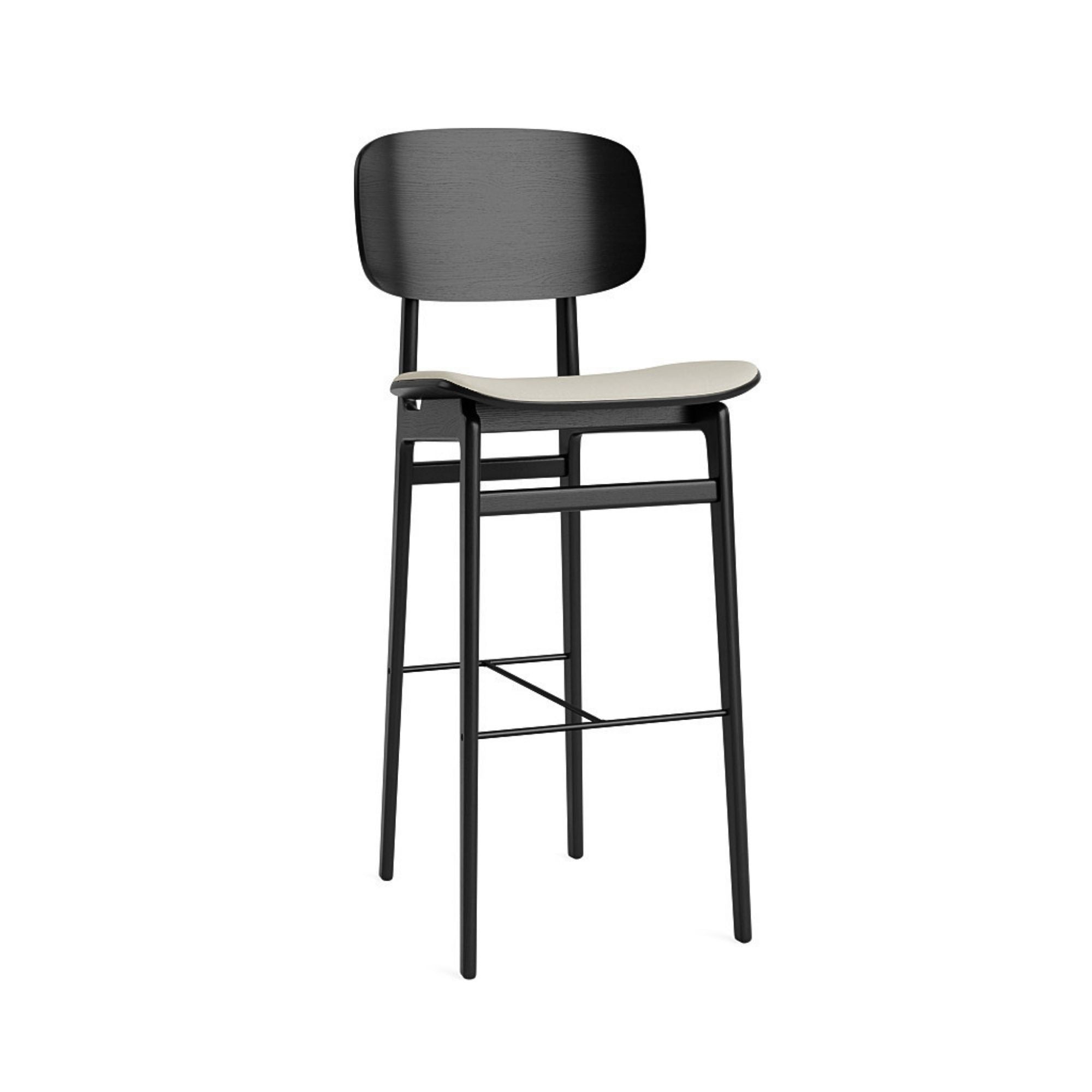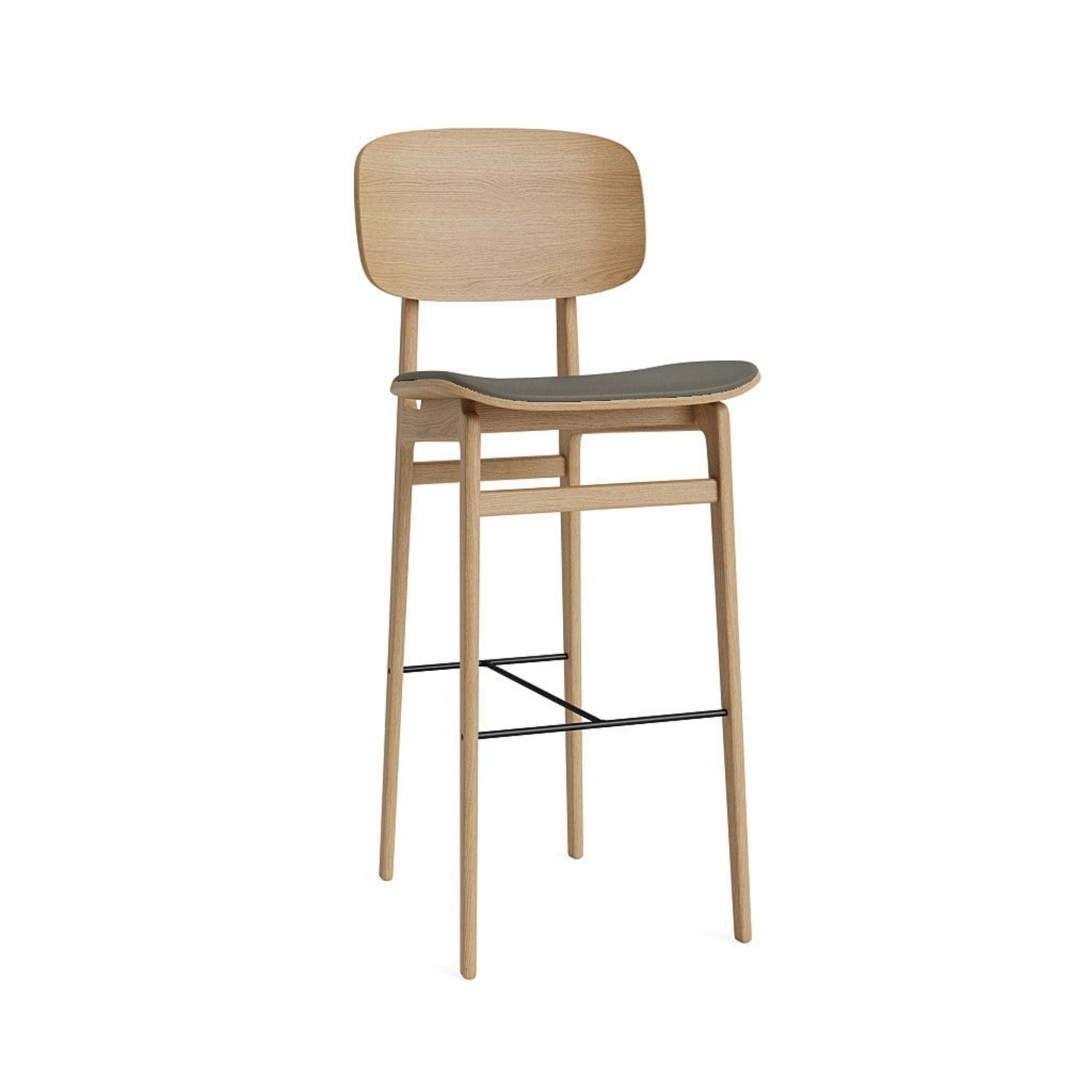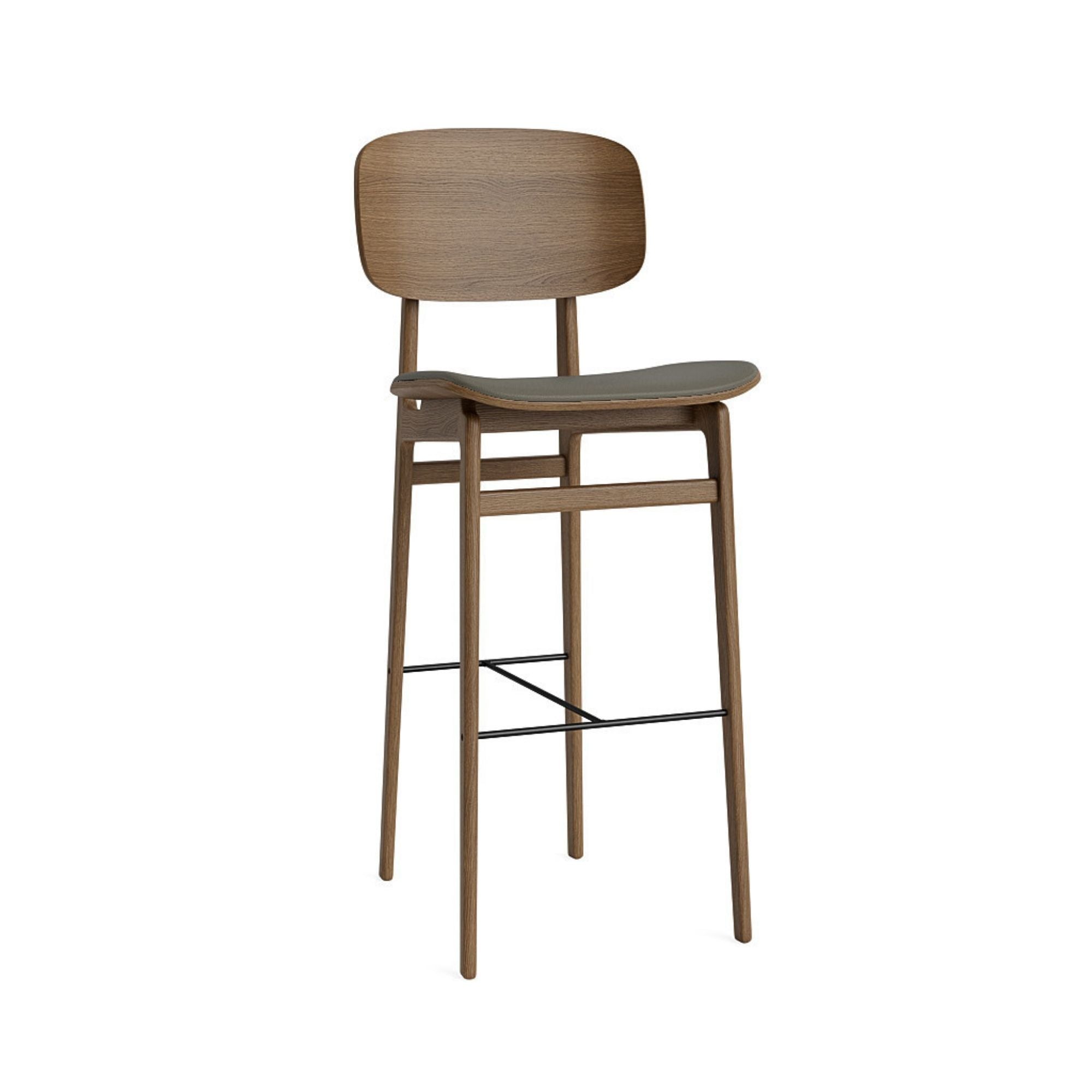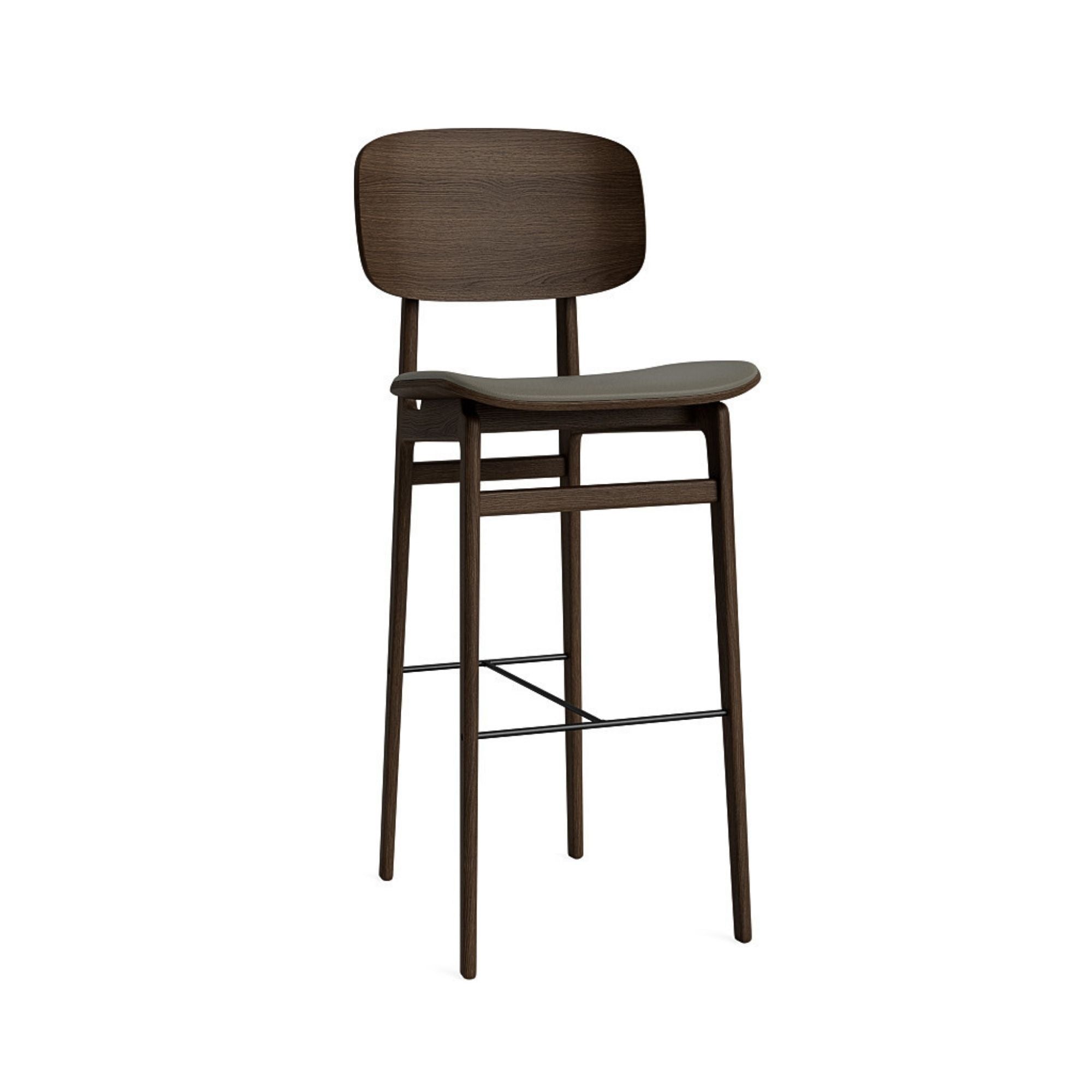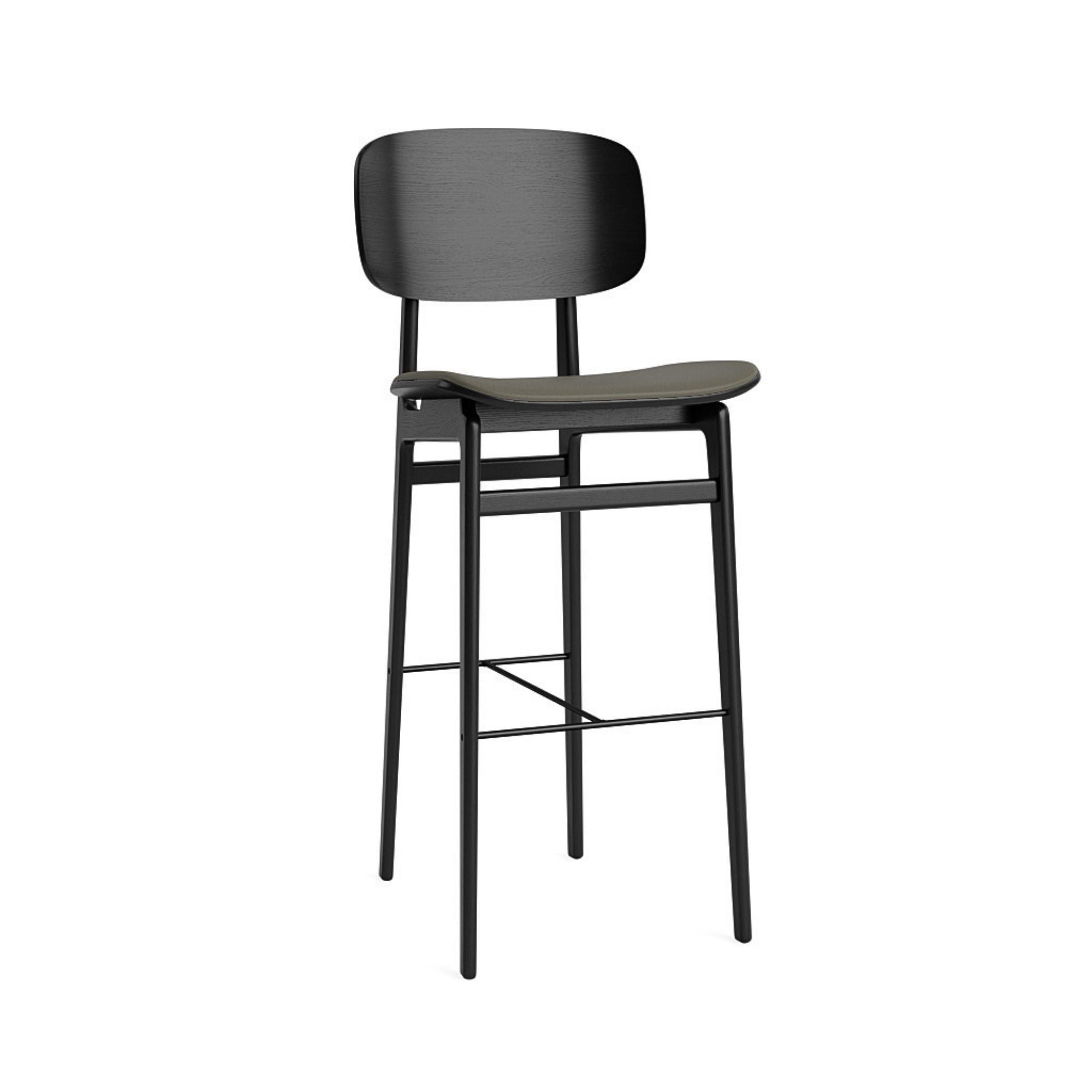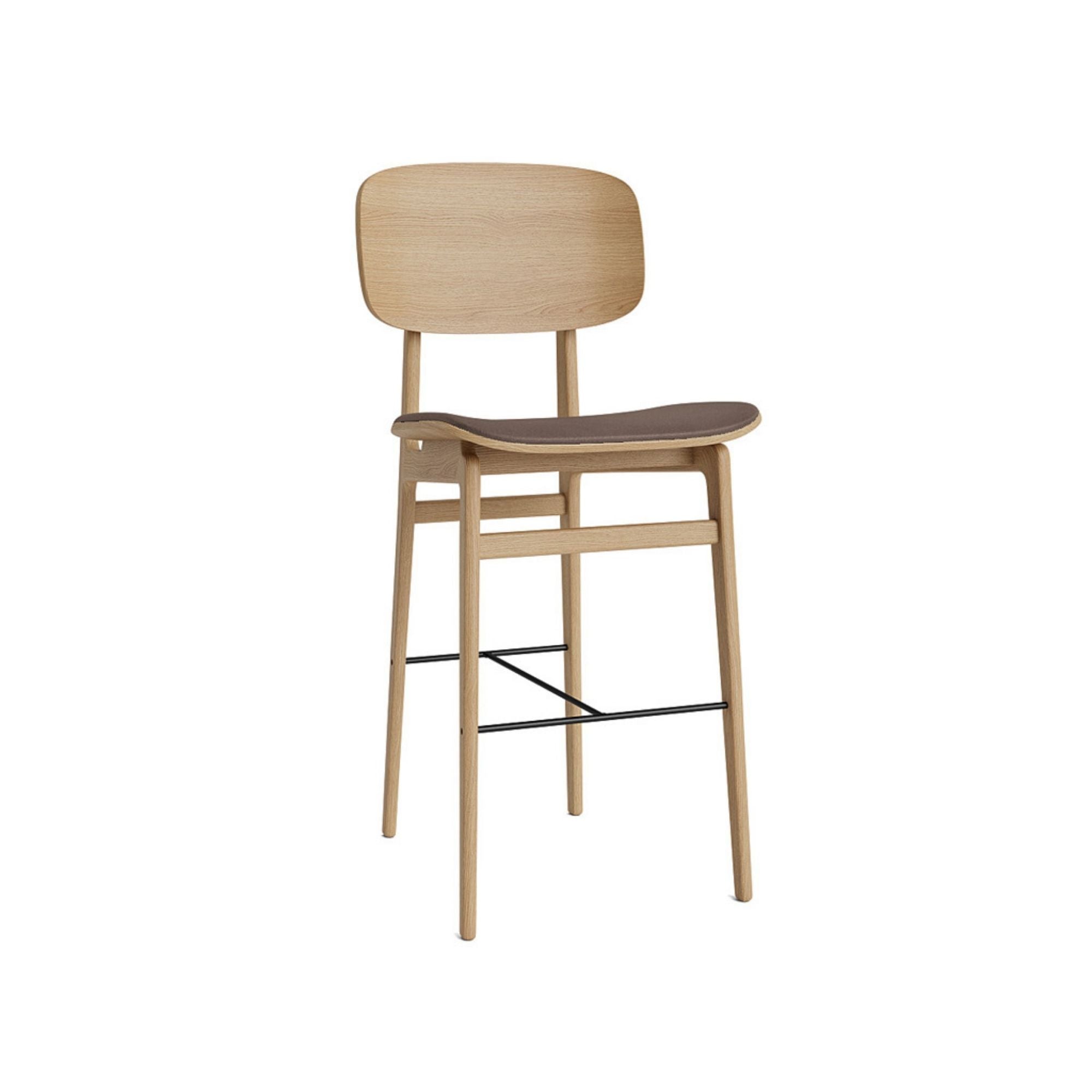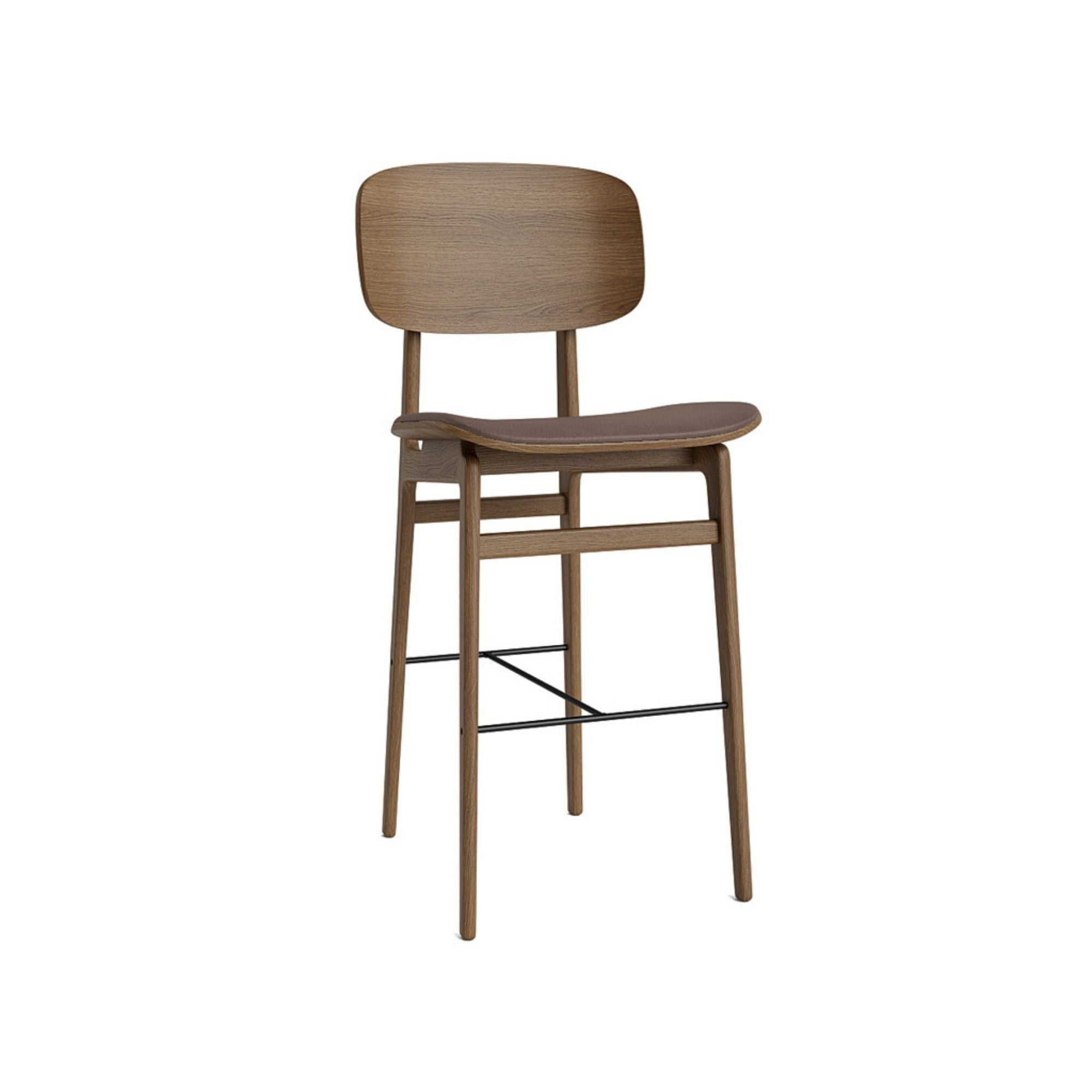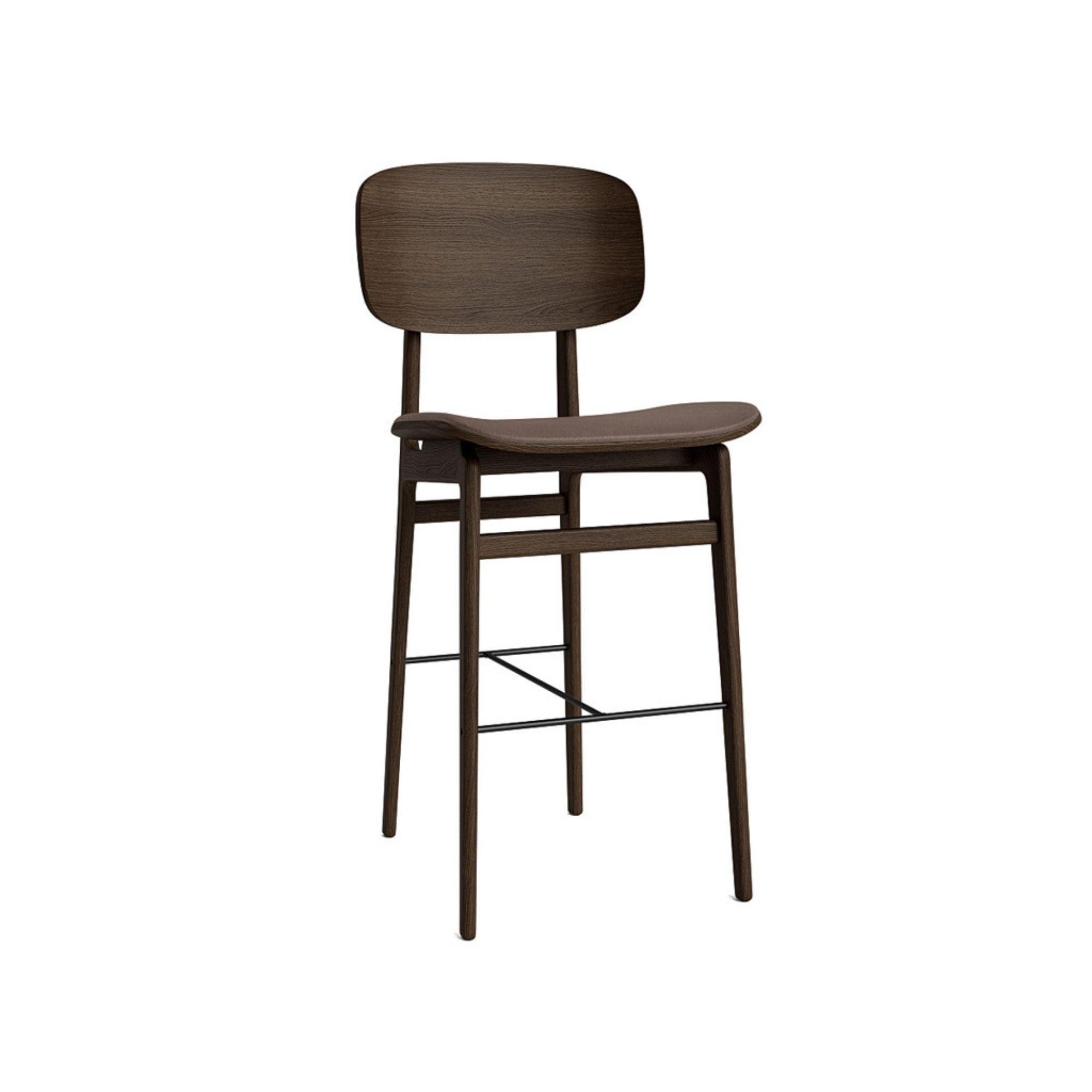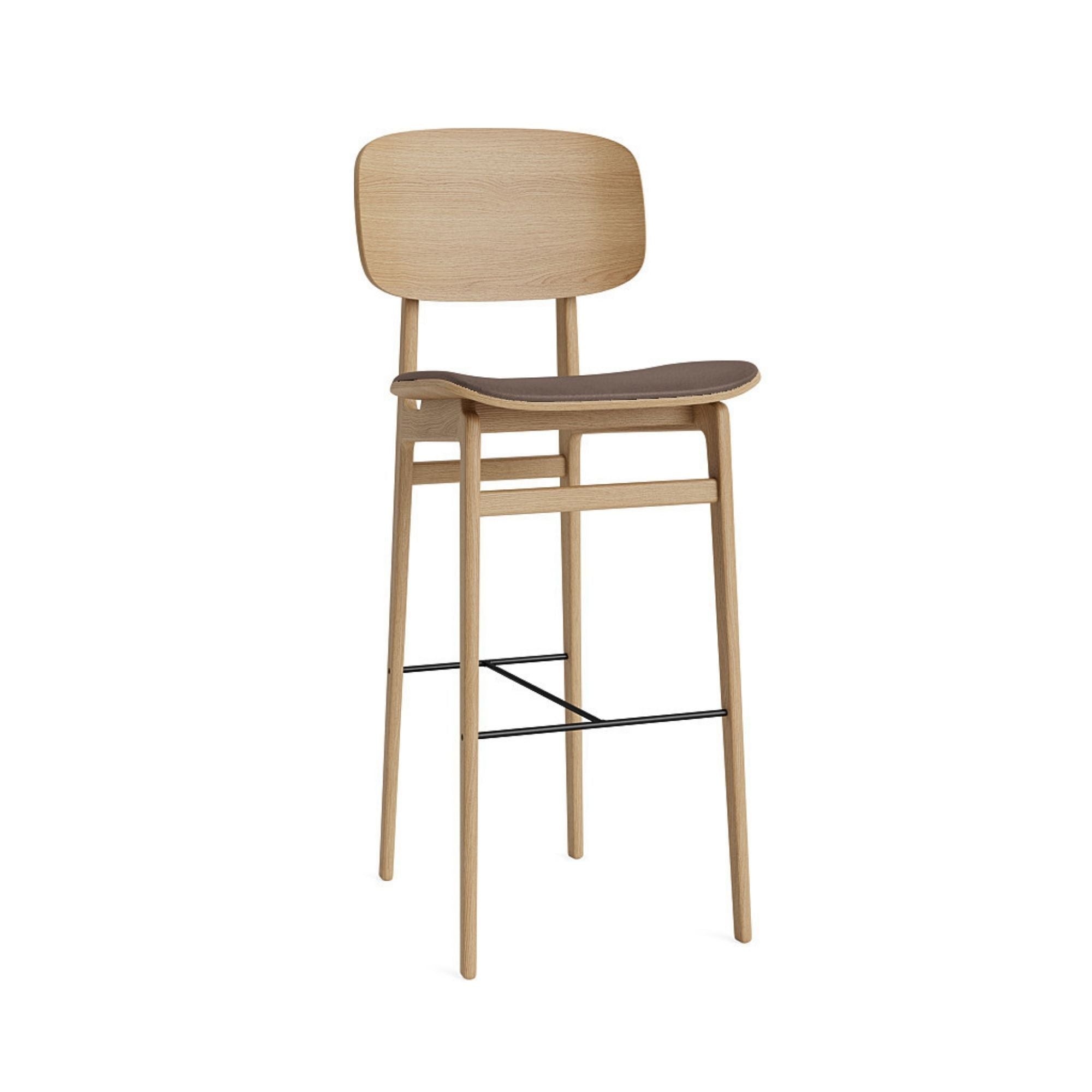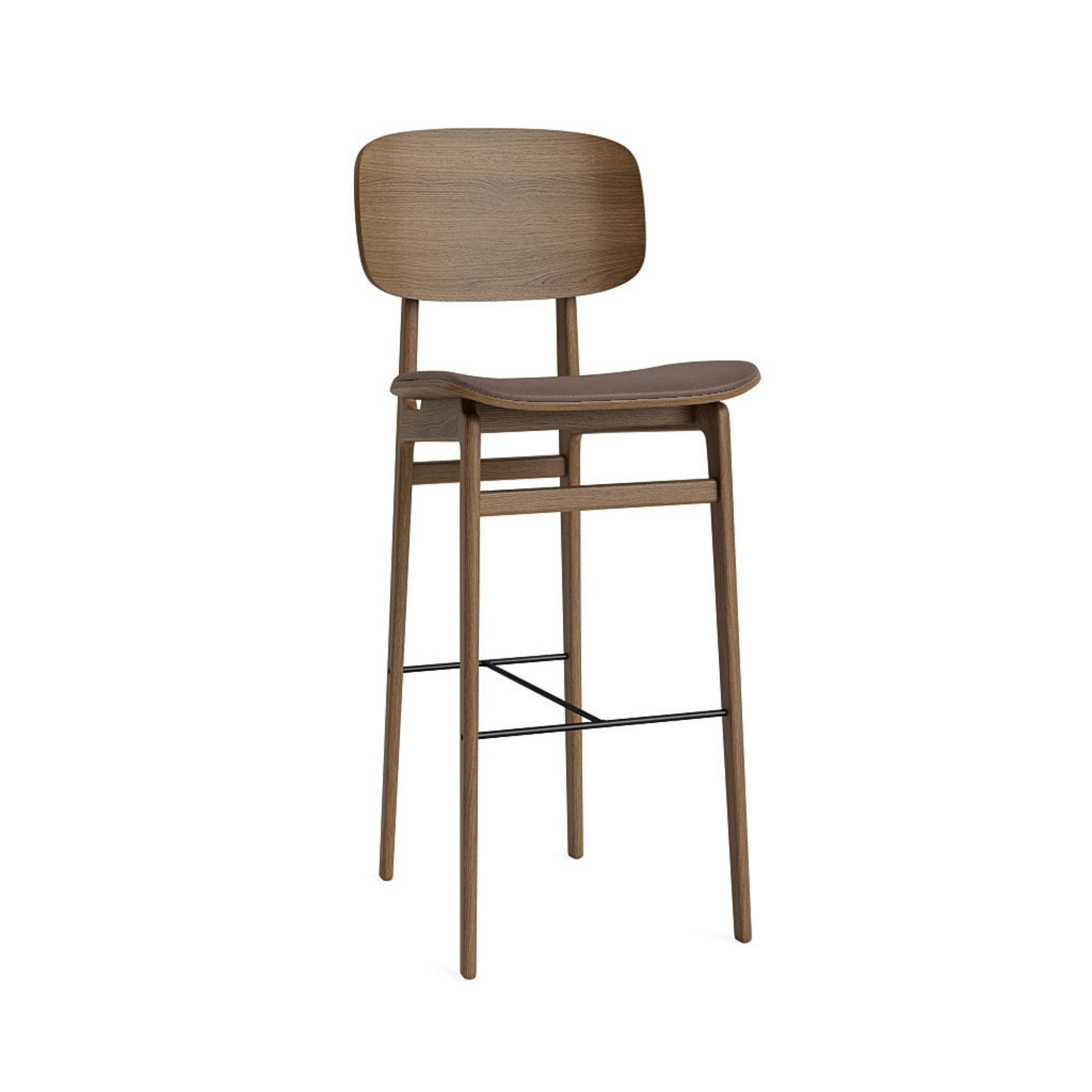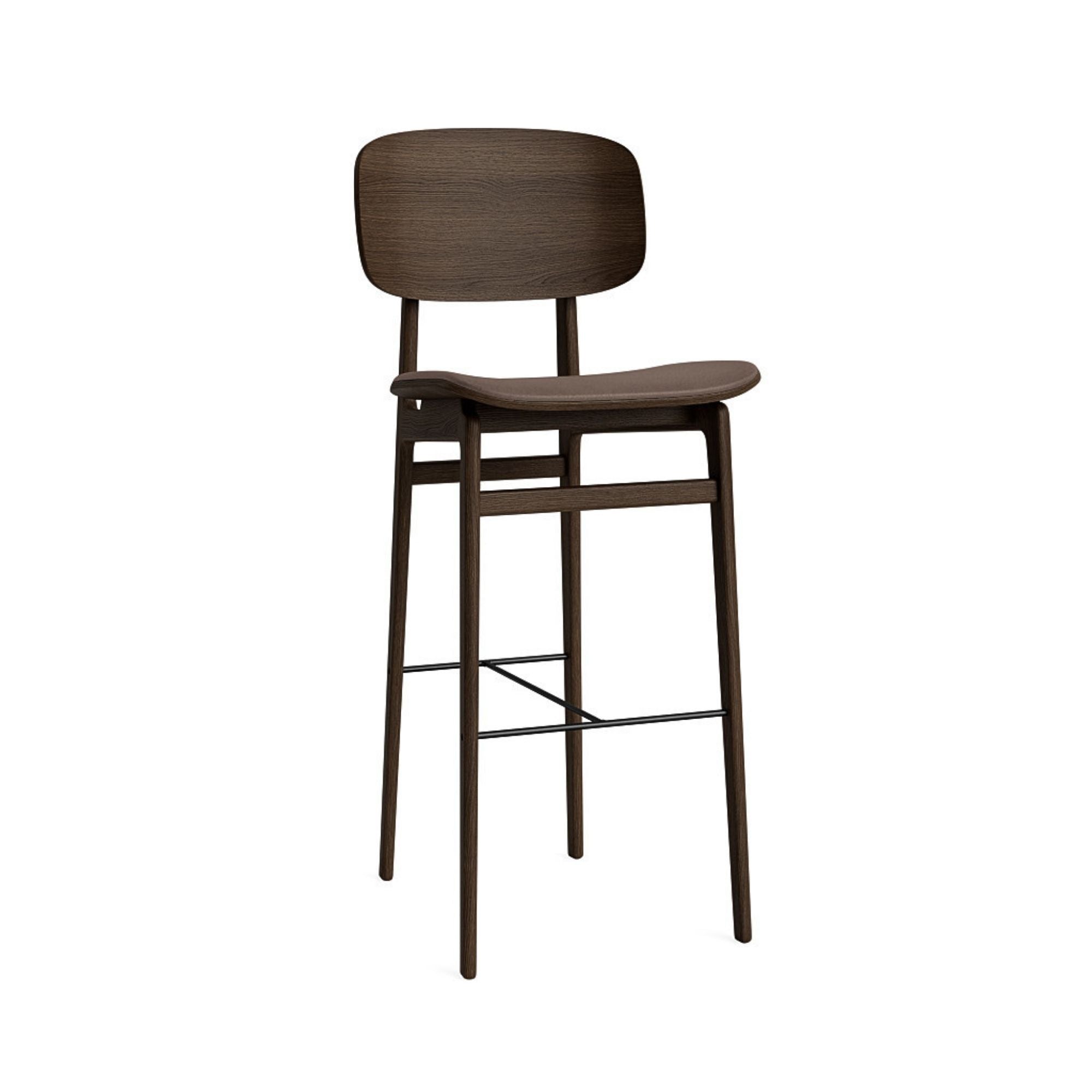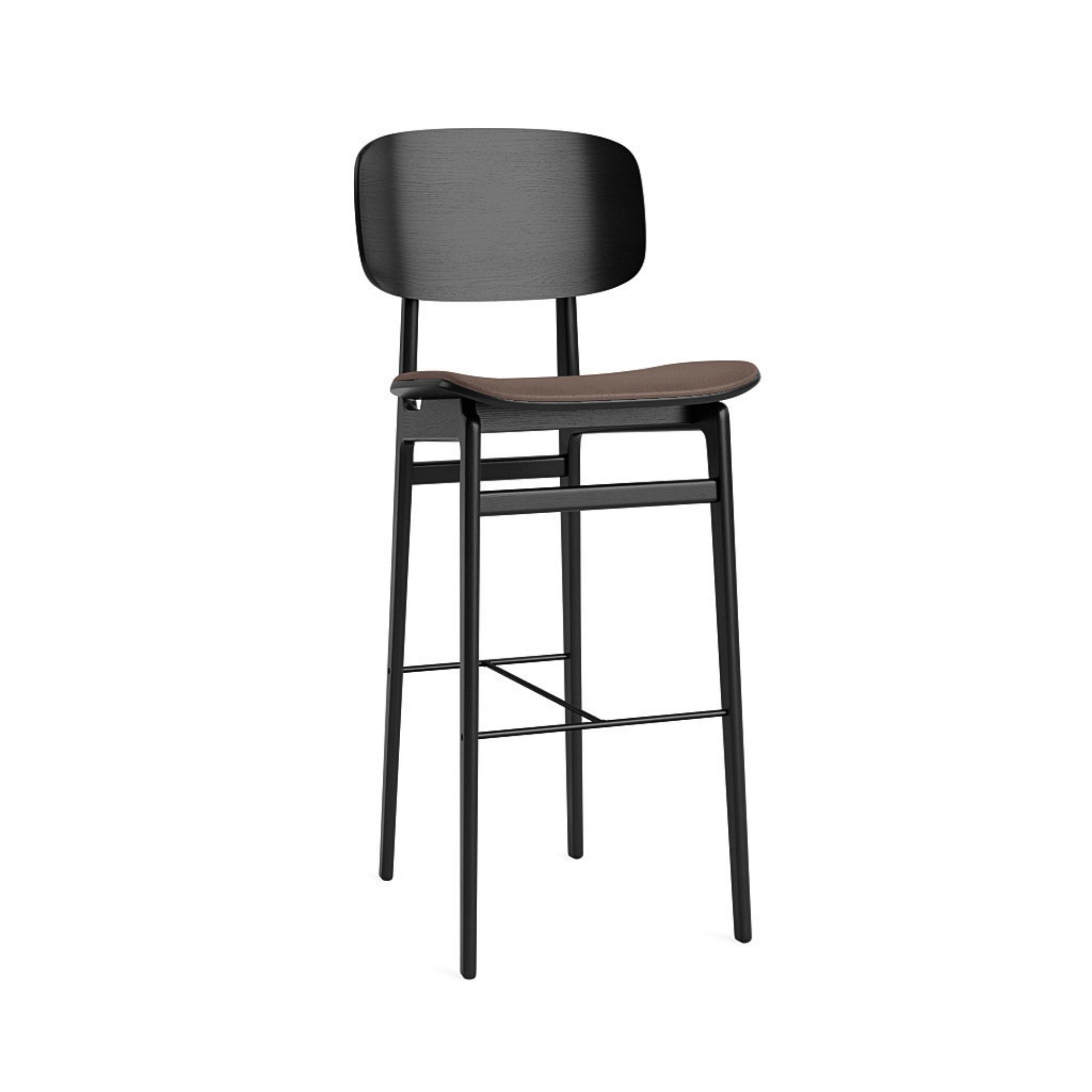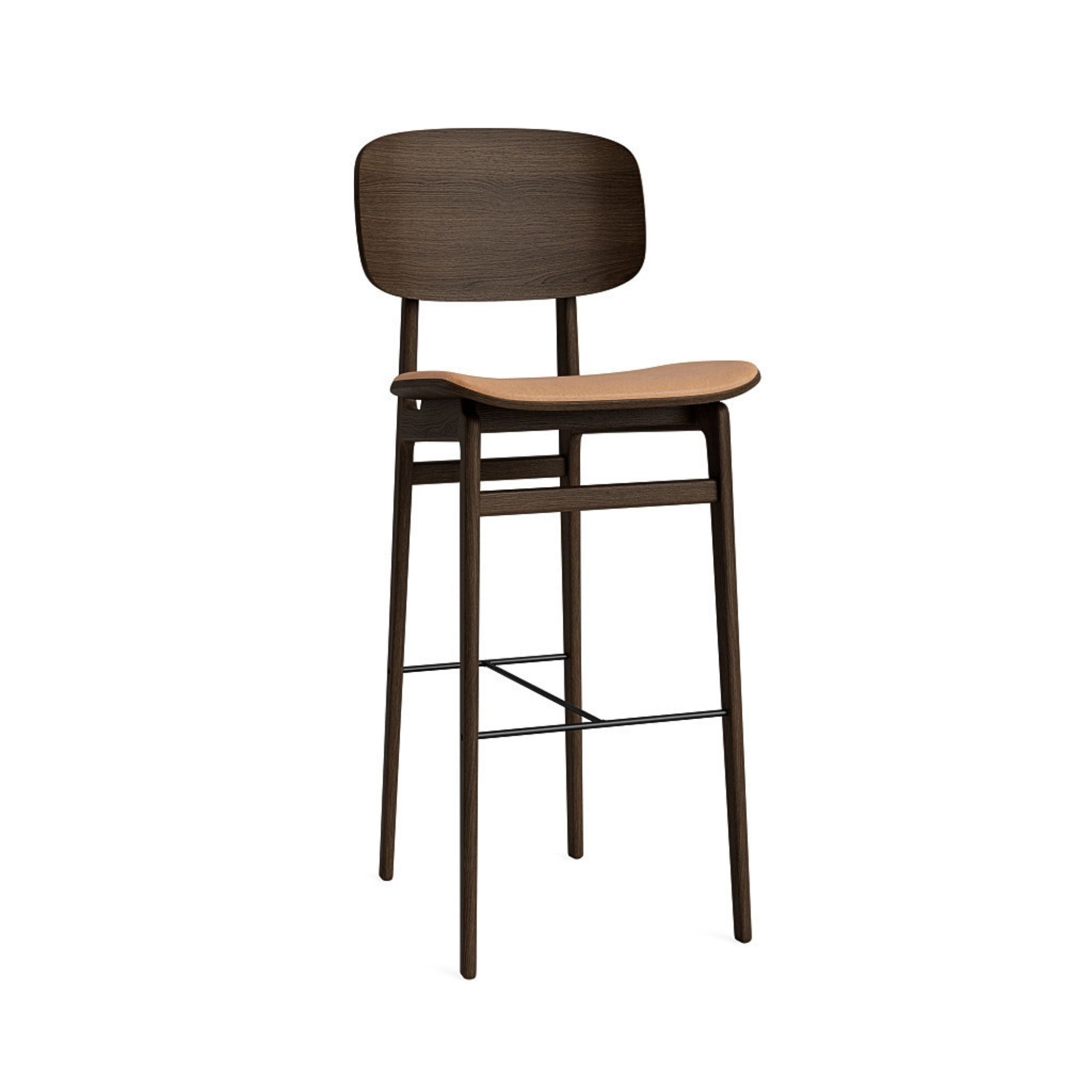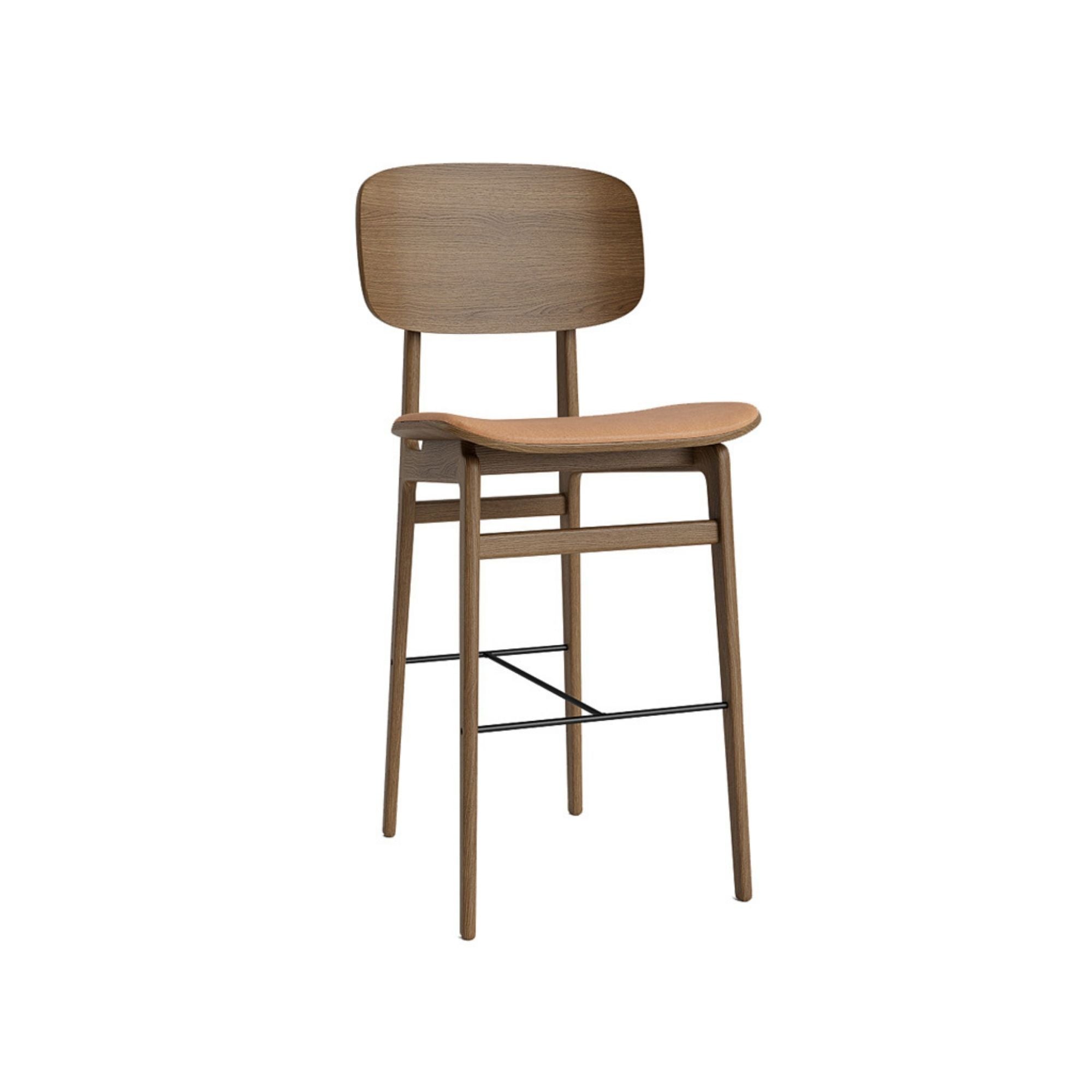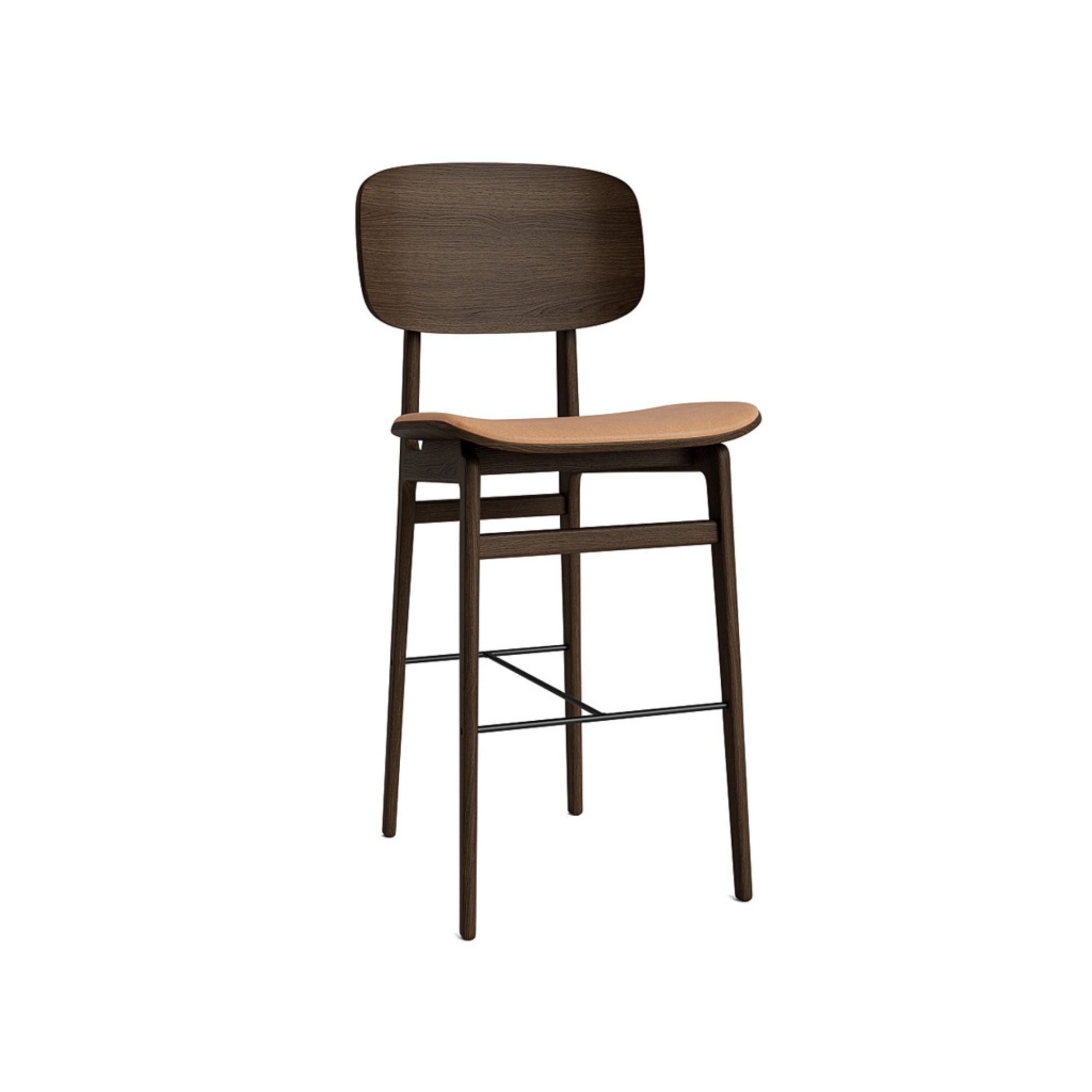 NY11 Bar Chair - Leather

Take a seat on nostalgia with the NY11 Bar Chair, a high-rise twist on the beloved NY11 Chair. Echoing the durability and comfort of Danish elementary school chairs, this bar chair, crafted from solid oak and layered oak veneer, is complete with a steel footrest for supreme comfort. Ideal for homes, bars, or restaurants, it's a sleek and chic addition to any setting.
Delivery Status
Made to order (1-2 months)
Material
- Hand-crafted FSC certified solid oak frame
- Seat and back laminated oak veneer
- Coated with water-based clear lacquer
Dimensions
W45.5 x D52 x H98 x SH65 cm / W45.5 x D52 x H108 x SH75 cm
Designer + Brand
Rune Krøjgaard and Knut Bendik Humlevik for NORR11
Do you have any questions?