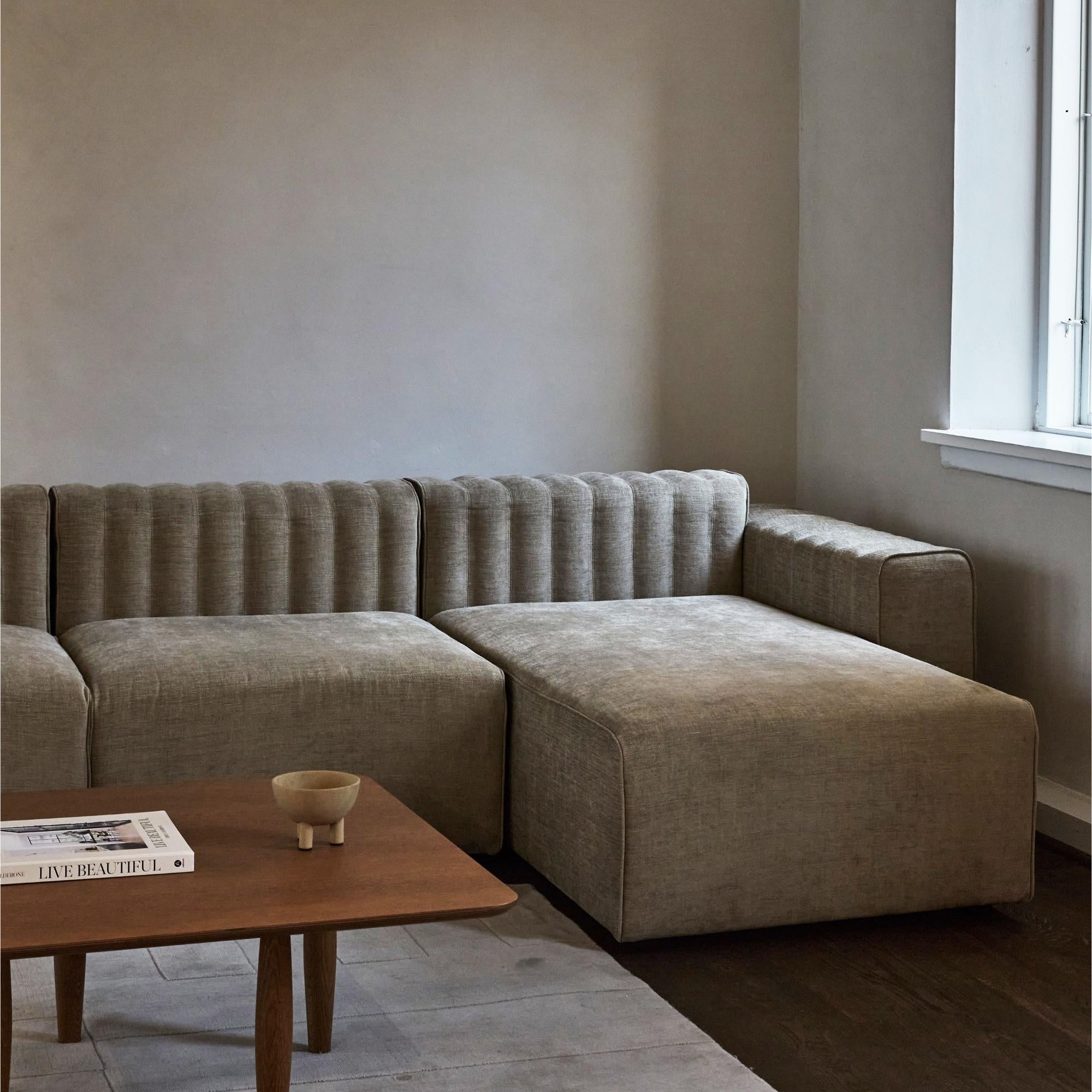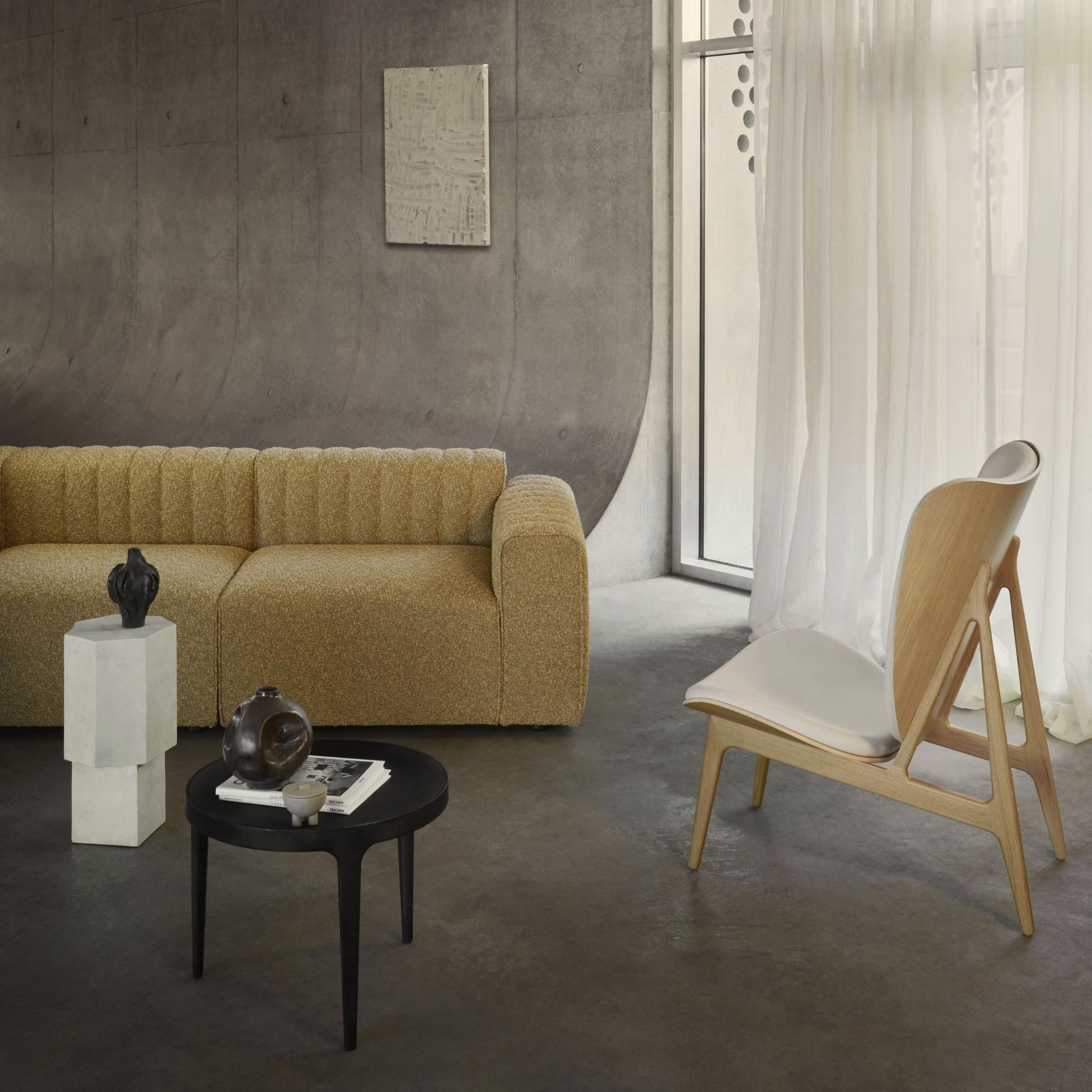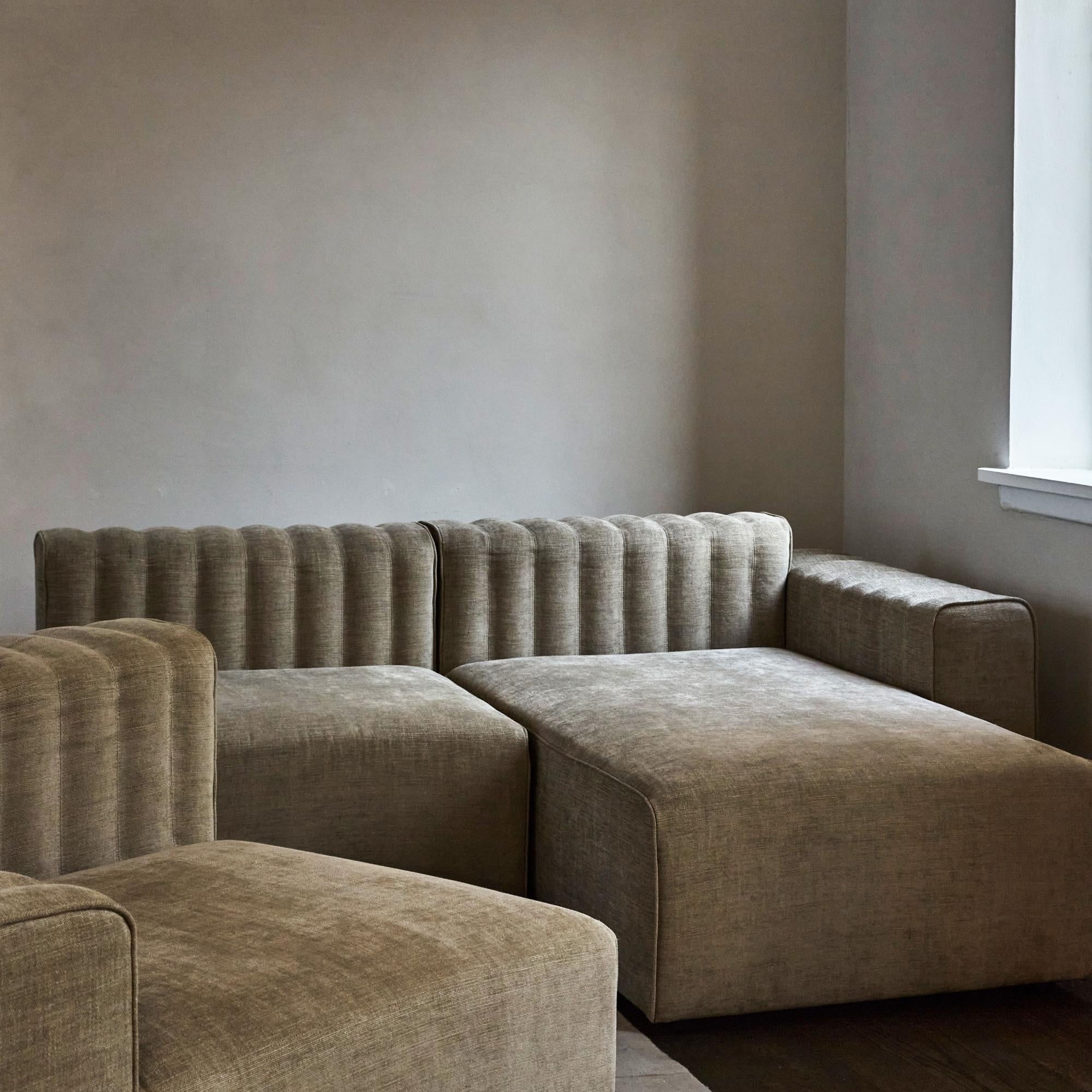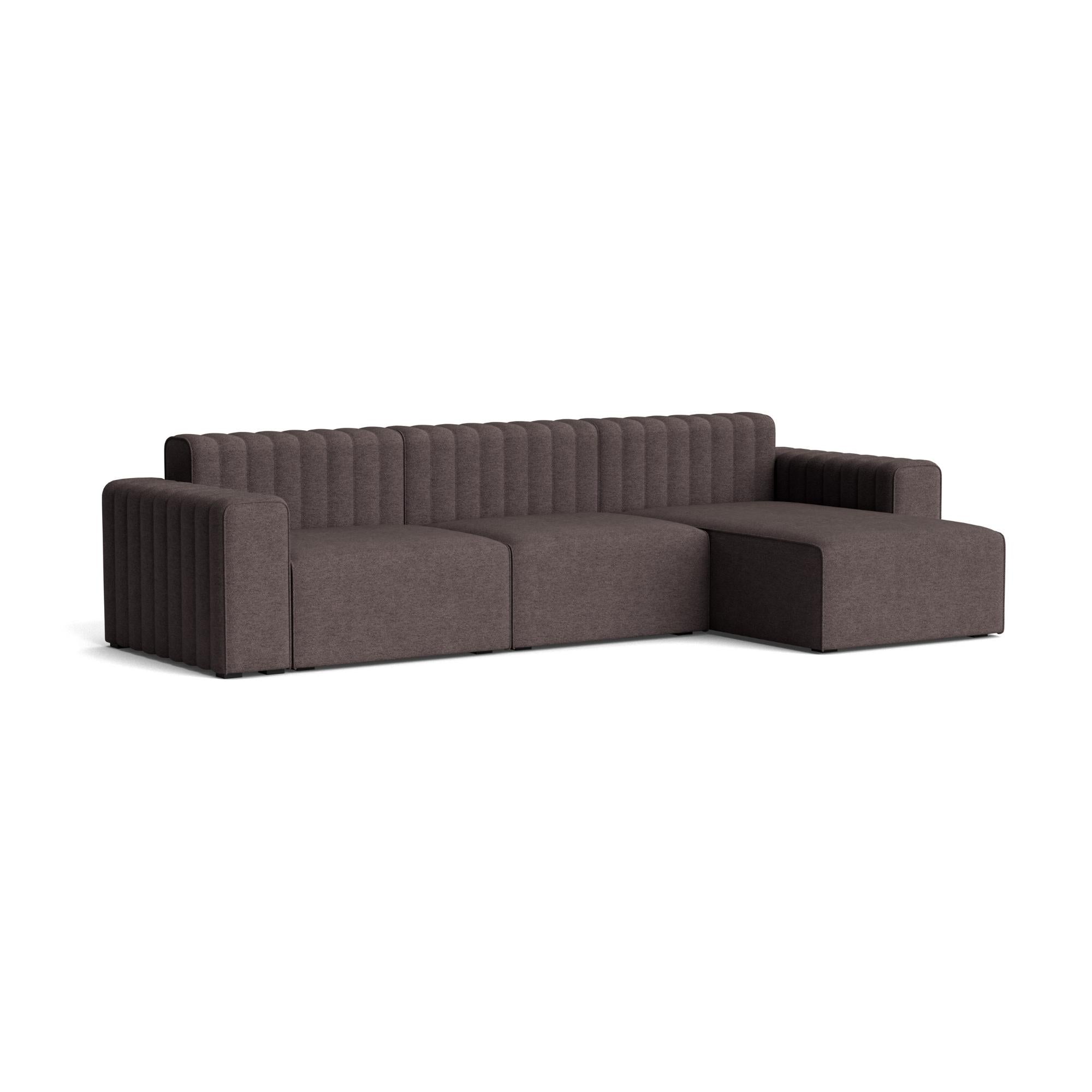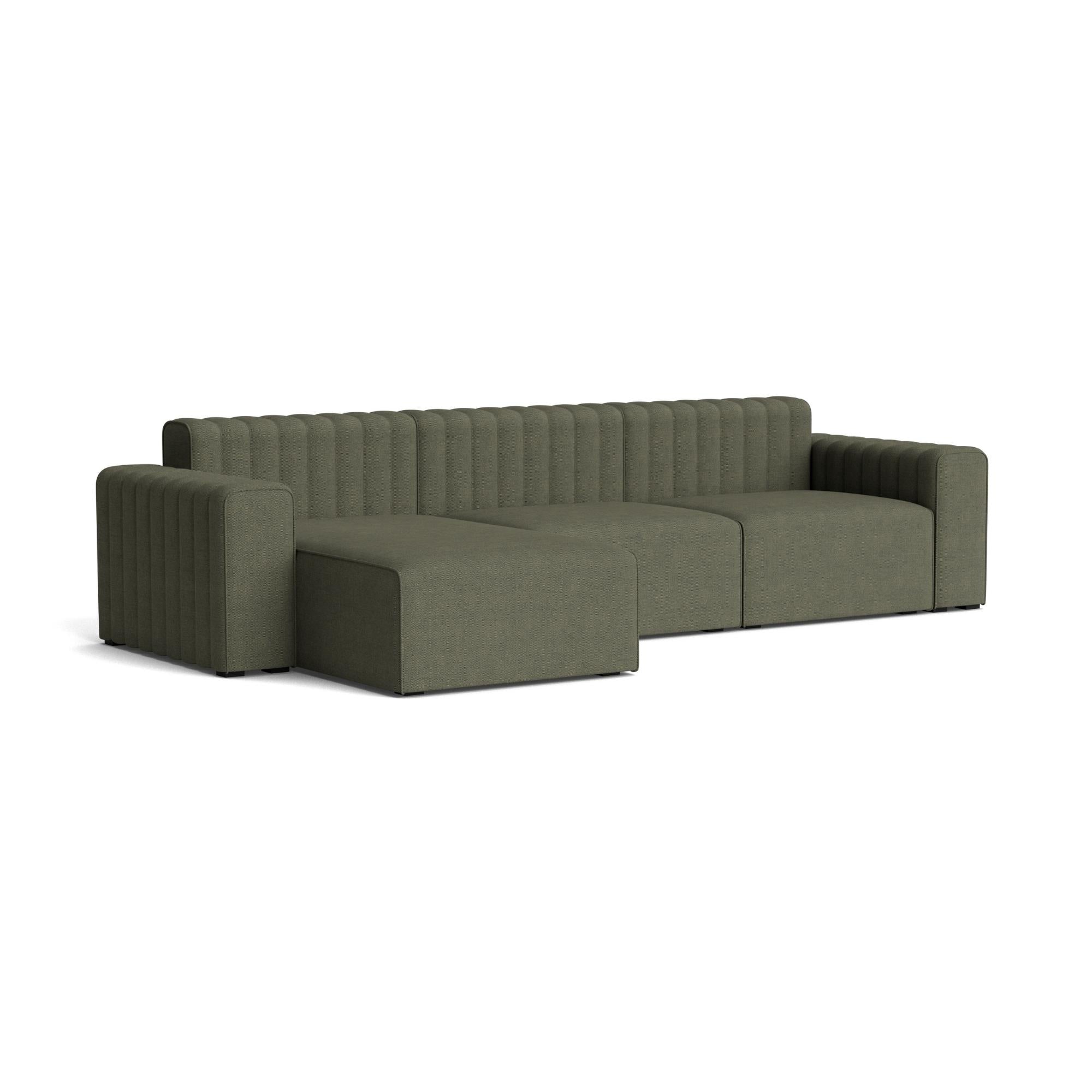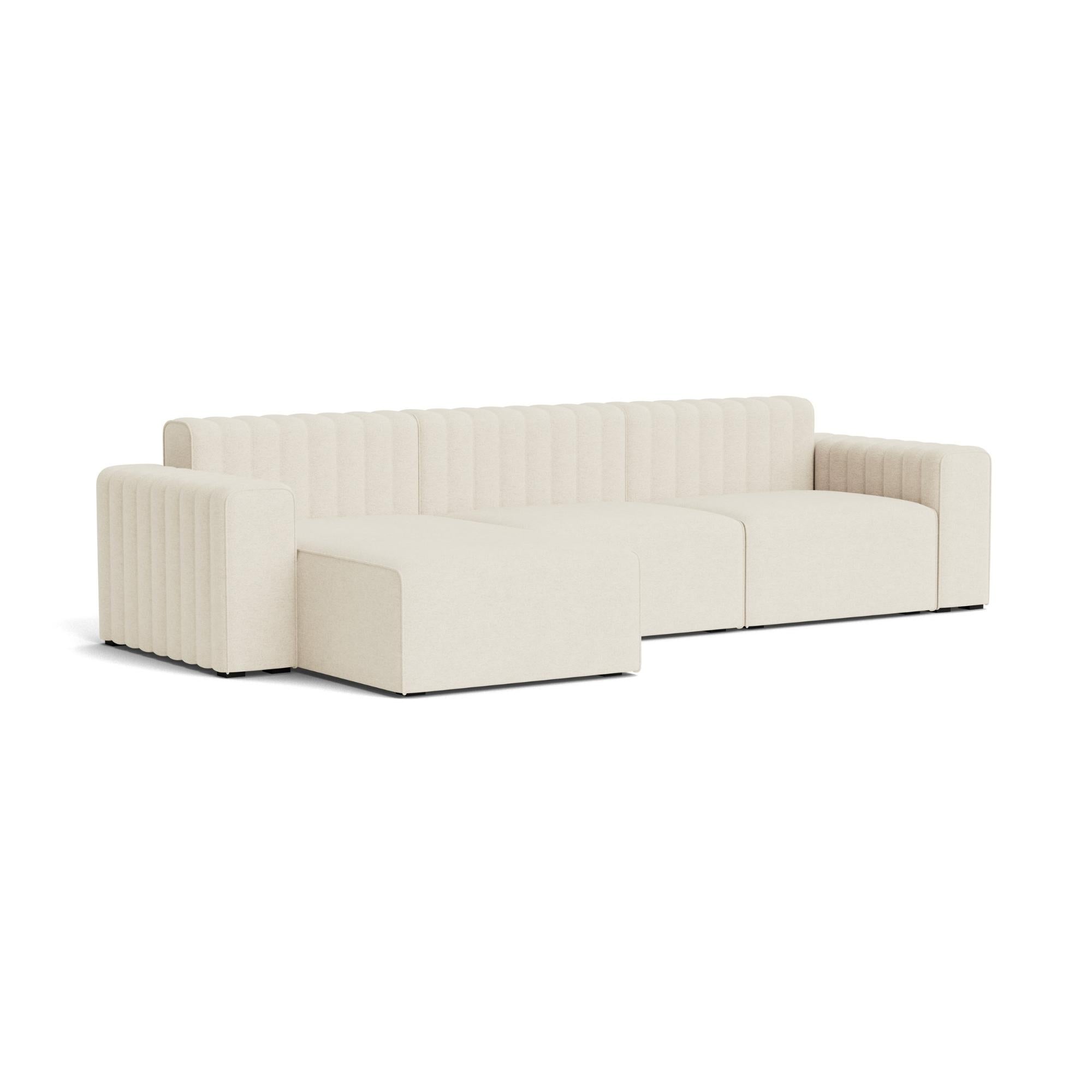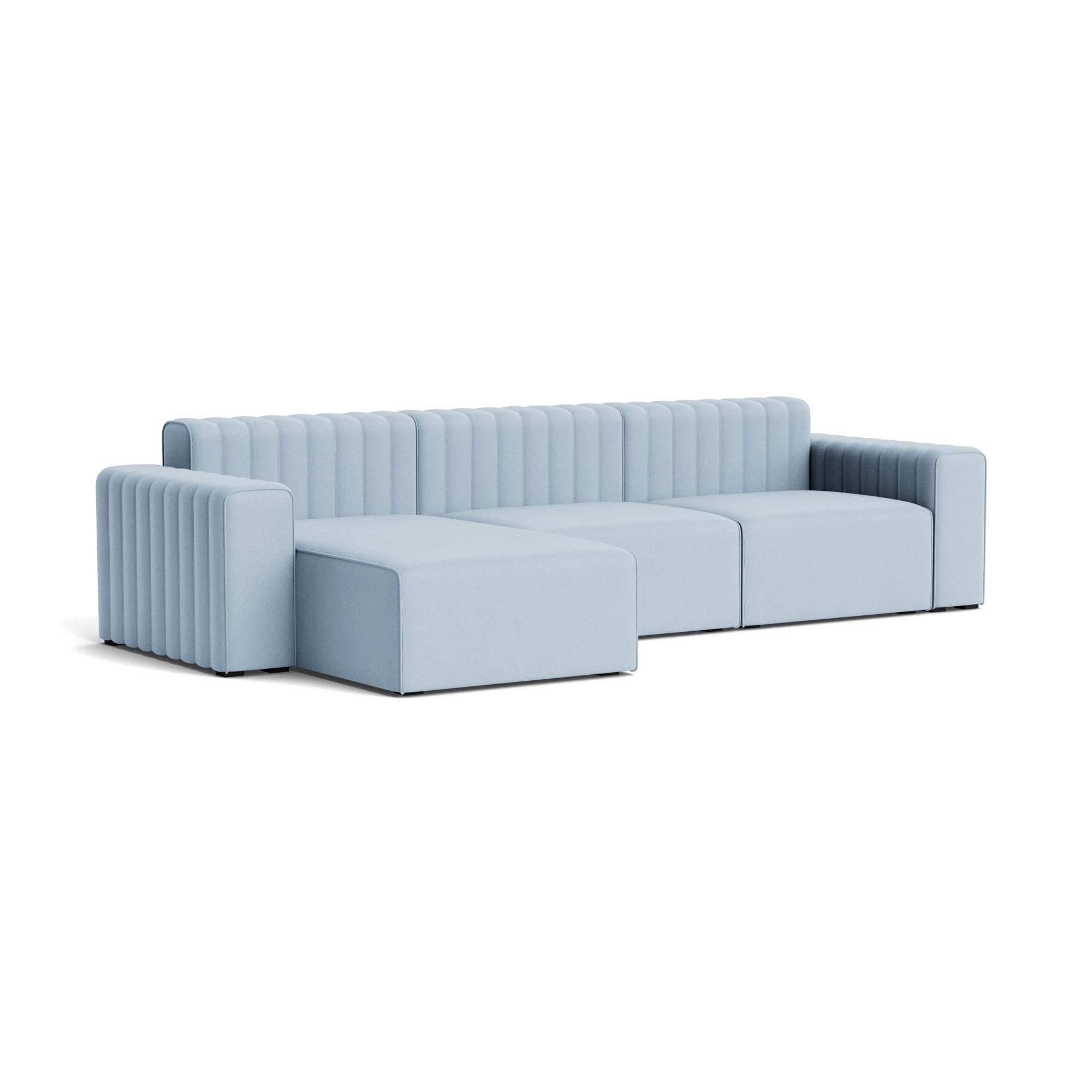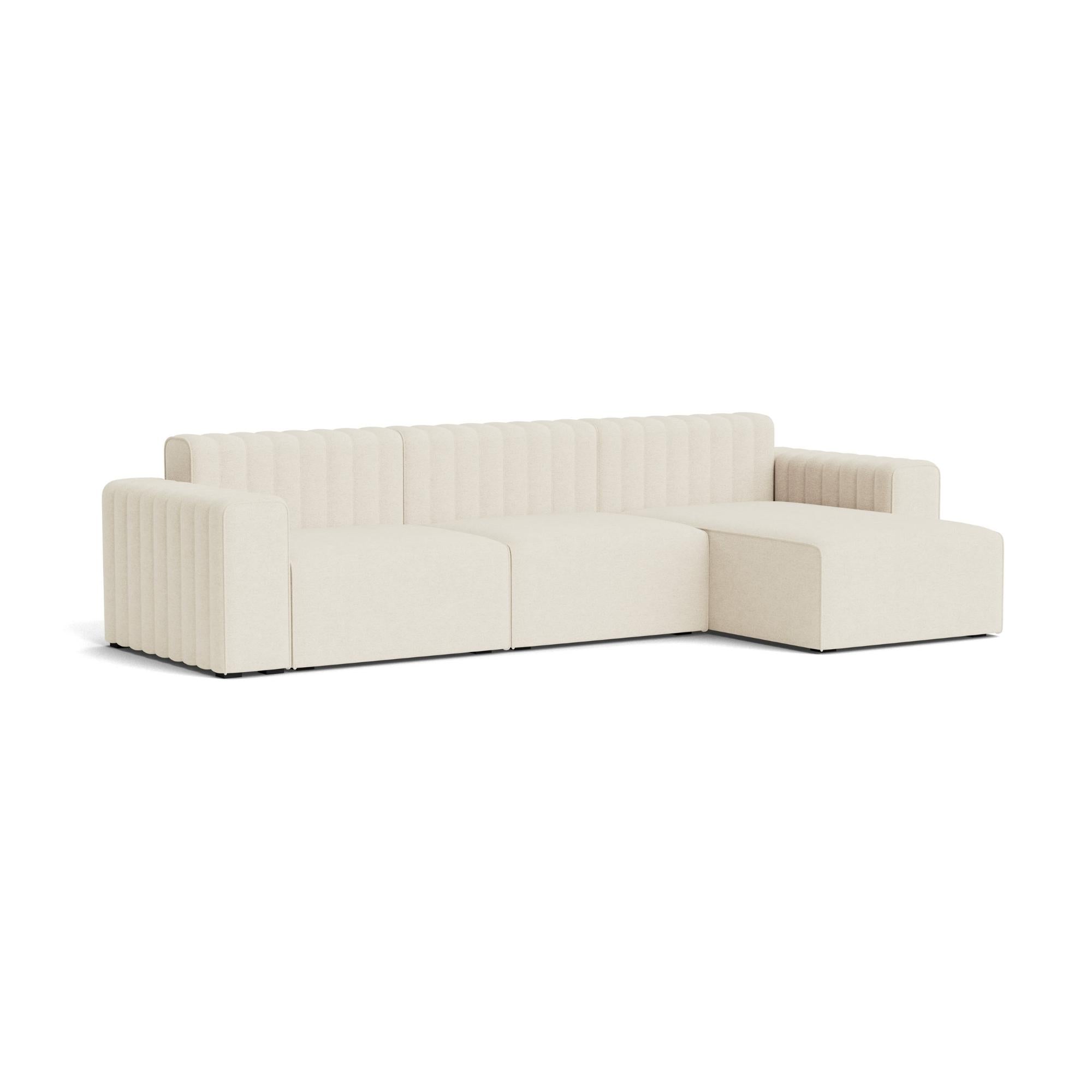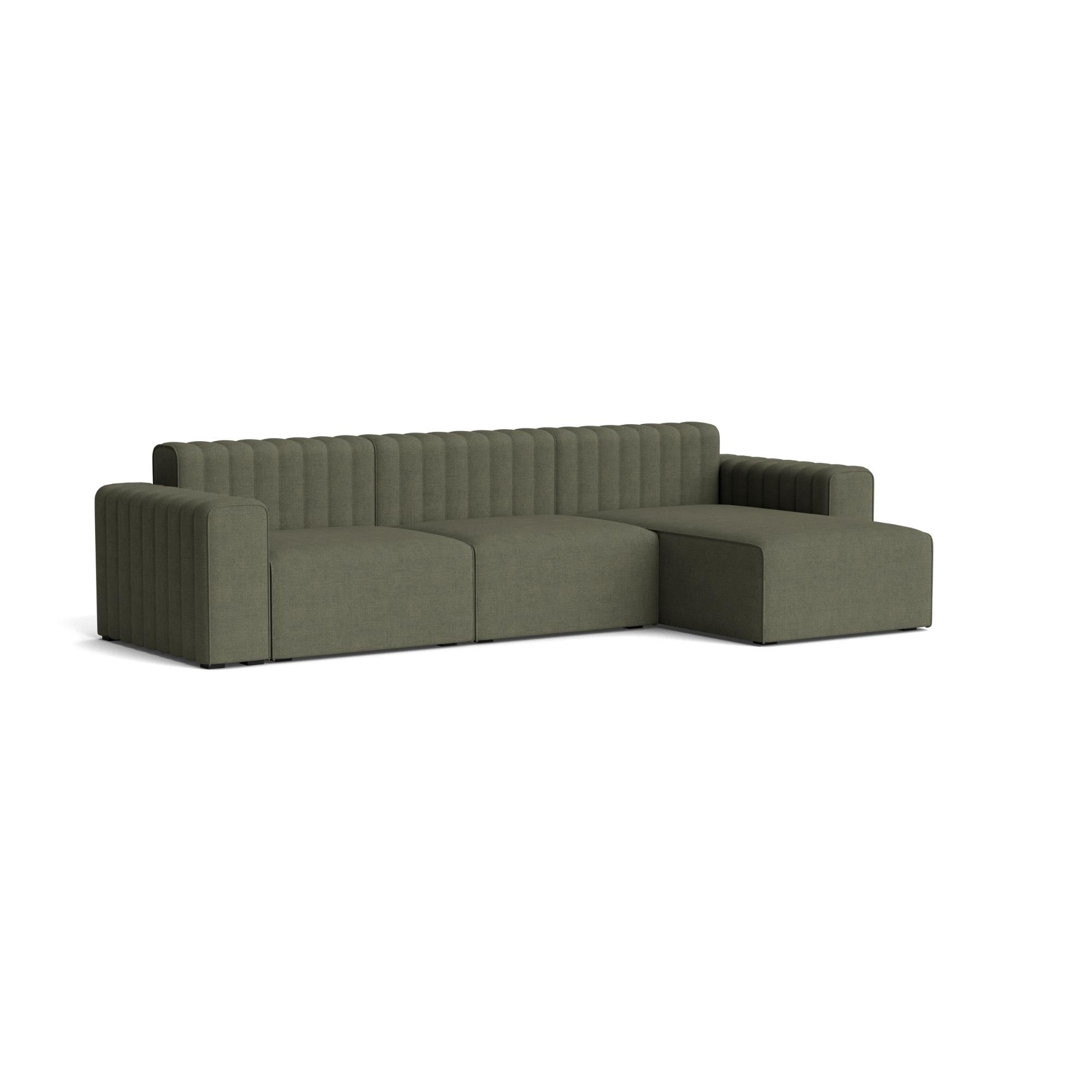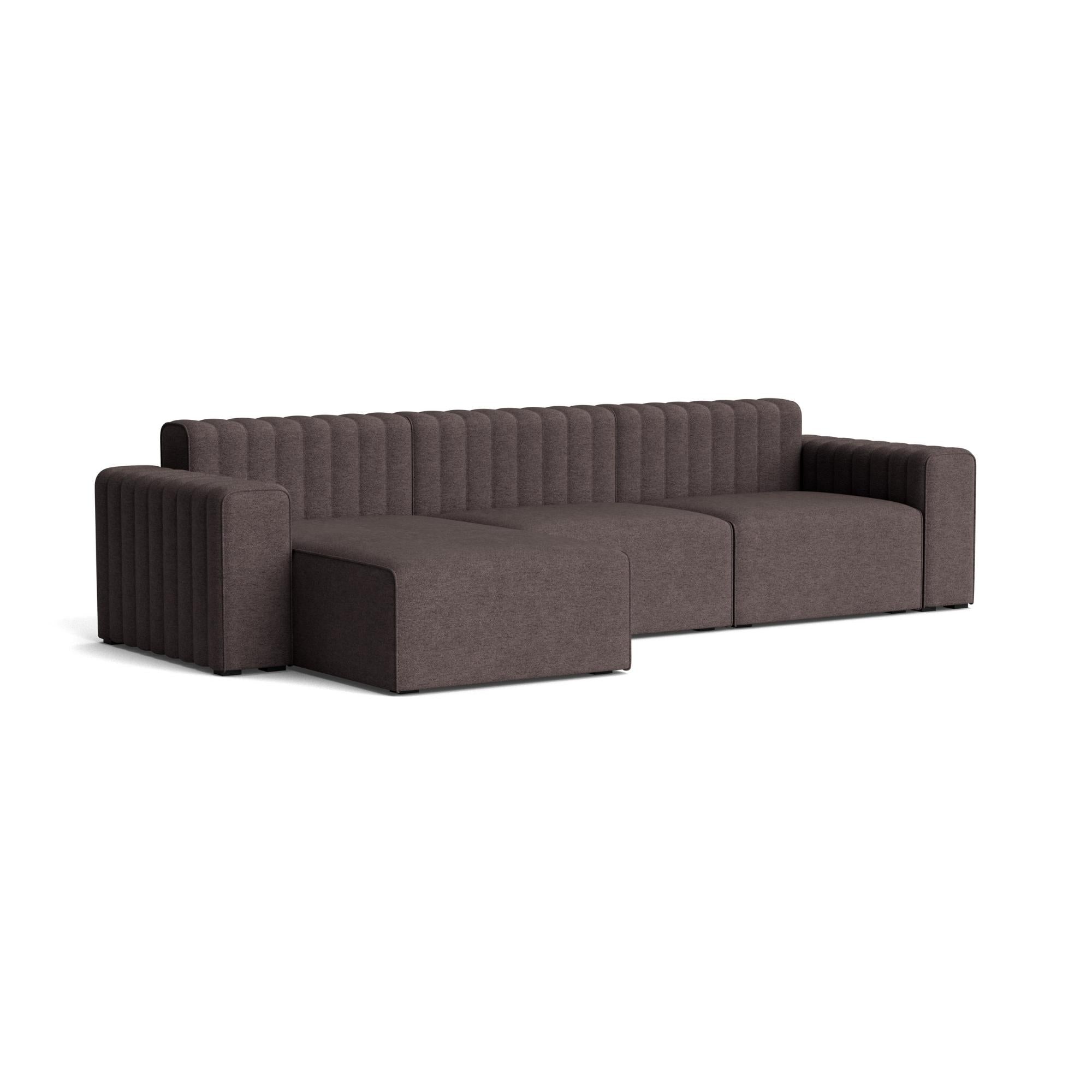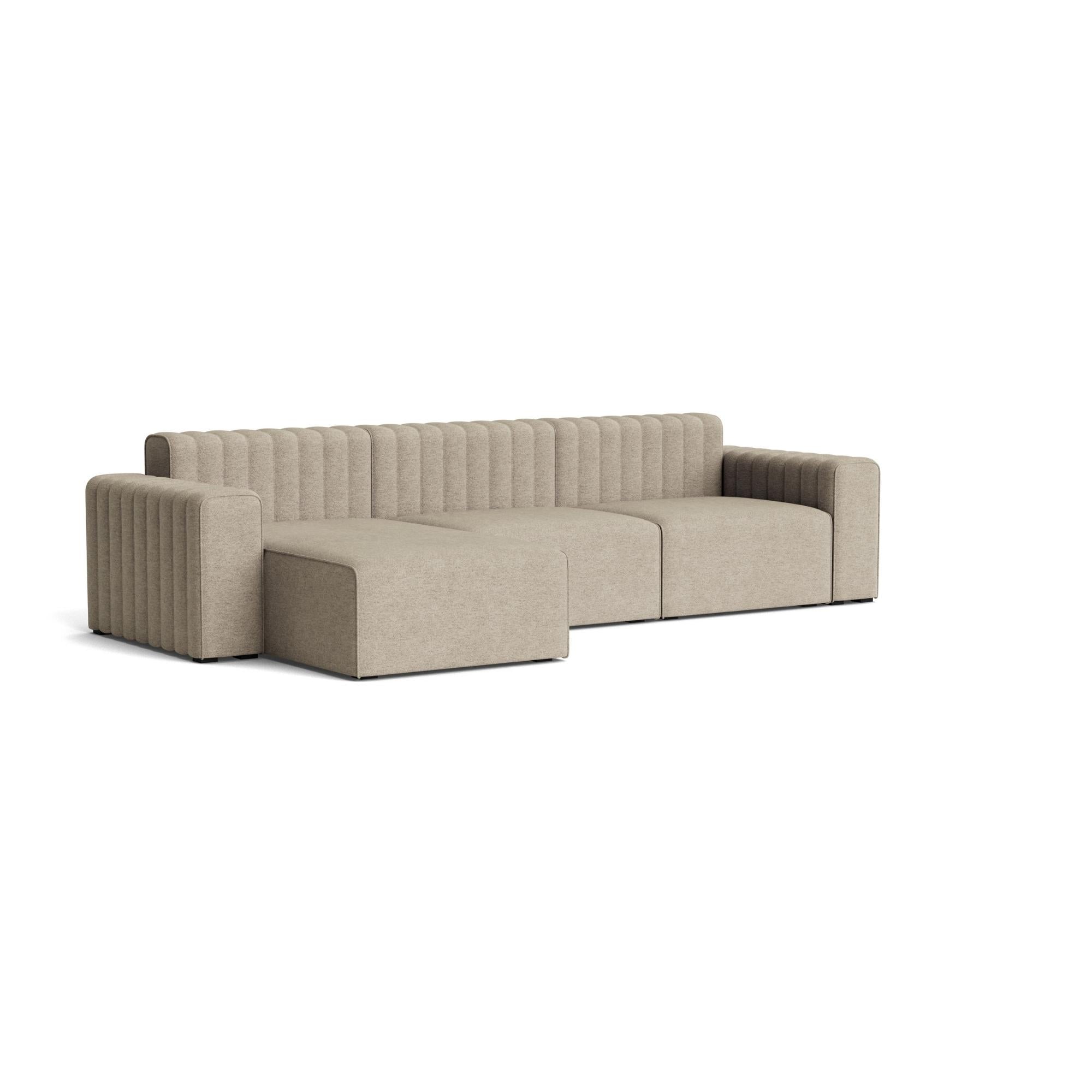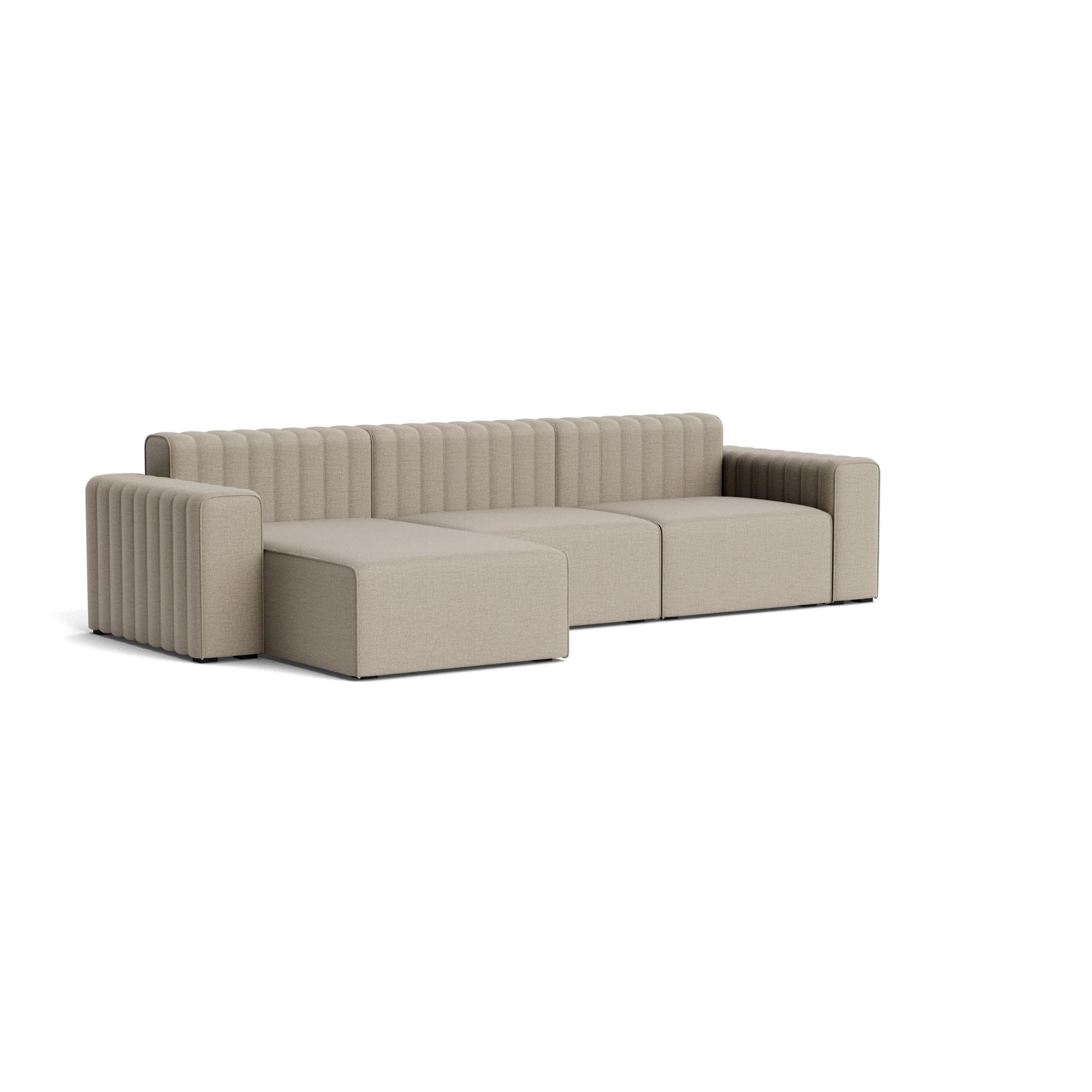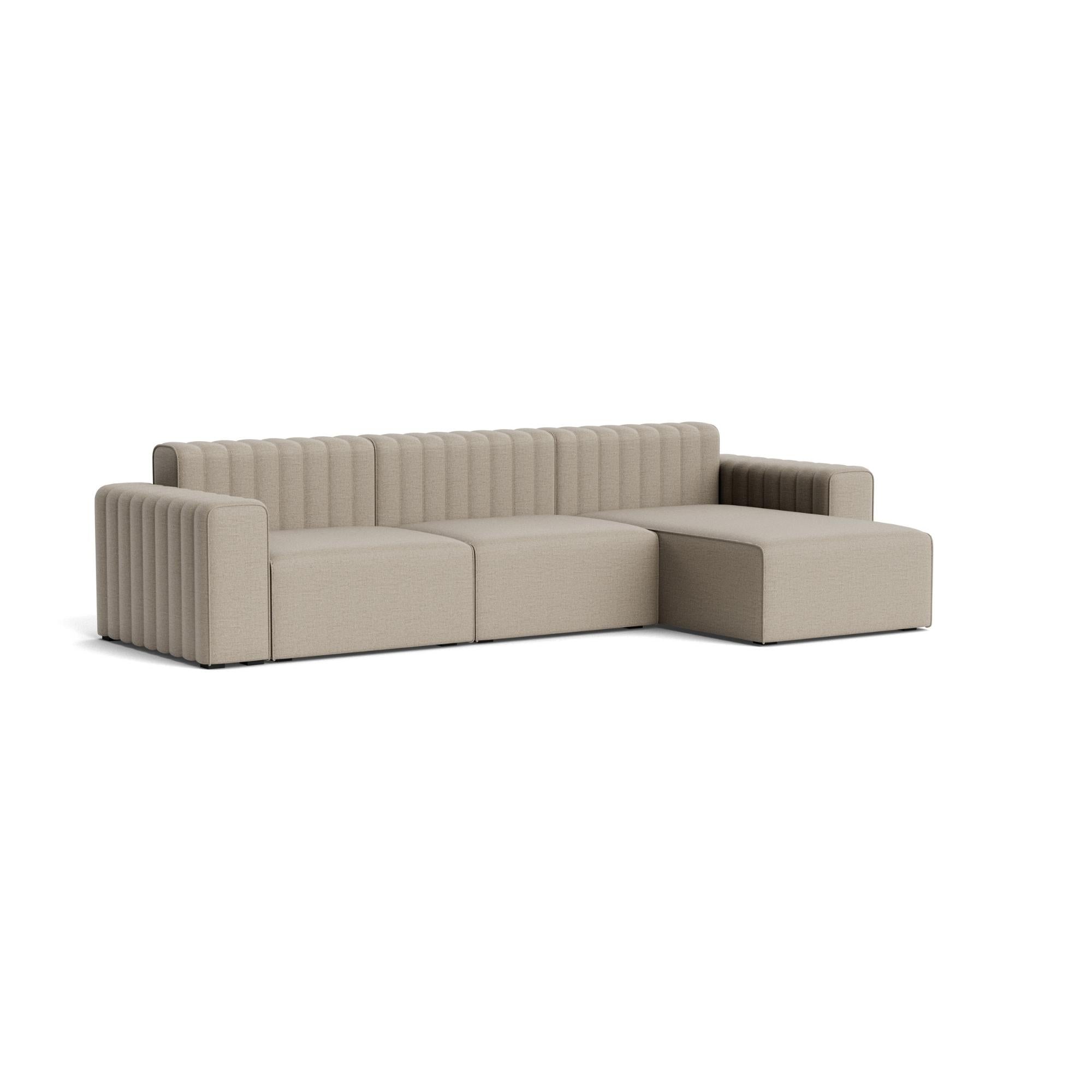 Riff Sofa Sectional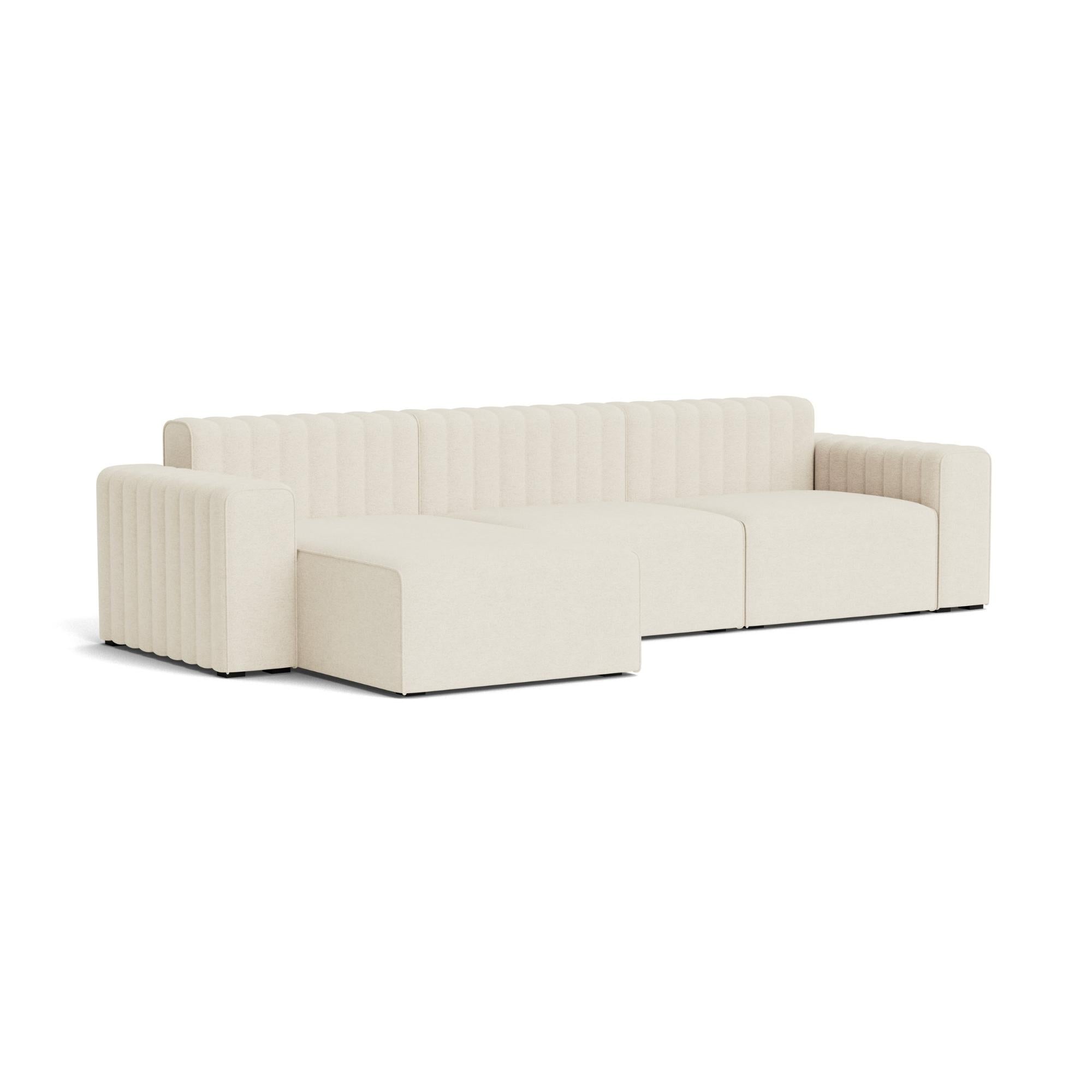 Dive into the world of jazz-inspired comfort with our Riff Sofa. This modular masterpiece takes a fresh spin on classic design with its deep-seating, fluted upholstery, and elegantly piped edges. With seven different modules available, customize your sofa for an ensemble that's music to your eyes.
Delivery Status
Made to order (2-3 months)
Material
Plywood frame, cold cure foam filling and high-quality fabrics.
Dimensions
W290 x D152 x H70 cm, SH42 x SD68,5 cm
Designer + Brand
Kristian Sofus Hansen and Tommy Hyldahl for NORR11
Do you have any questions?