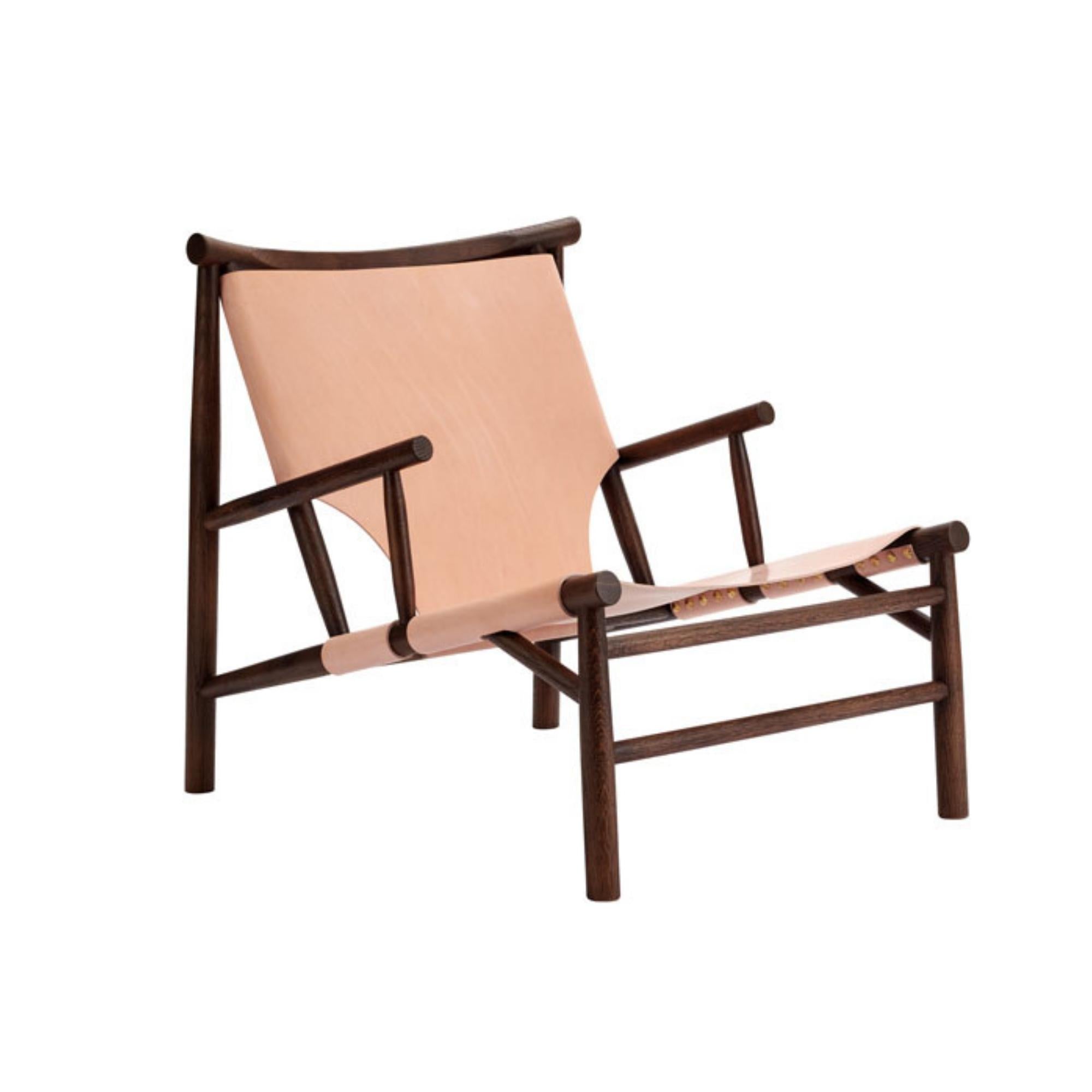 Samurai Chair
---
Immerse yourself in the fusion of mid-century design and Eastern inspiration with our Samurai Chair. Born from the collaborative minds of designers Kristian Sofus Hansen & Tommy Hyldahl, this piece reinvents the classic hunting chair with a touch of Danish and Japanese craftsmanship. This relaxed lounge chair, crafted in Slovenia, boasts a silhouette that's captivating from all angles. Expertly turned oak sections create a structurally sound chair, enhanced by a saddle leather seat secured with robust brass rivets. The look is completed by adjustable leather straps and brass buckles on the back, contributing to its iconic Samurai allure.
Material
FSC certified oak upholstered with Harness Leather from Sørensen Leather.
Dimensions
W66 x D83 x H75 cm, SH37 cm
Designer + Brand
Kristian Sofus Hansen and Tommy Hyldahl for NORR11
Do you have any questions?