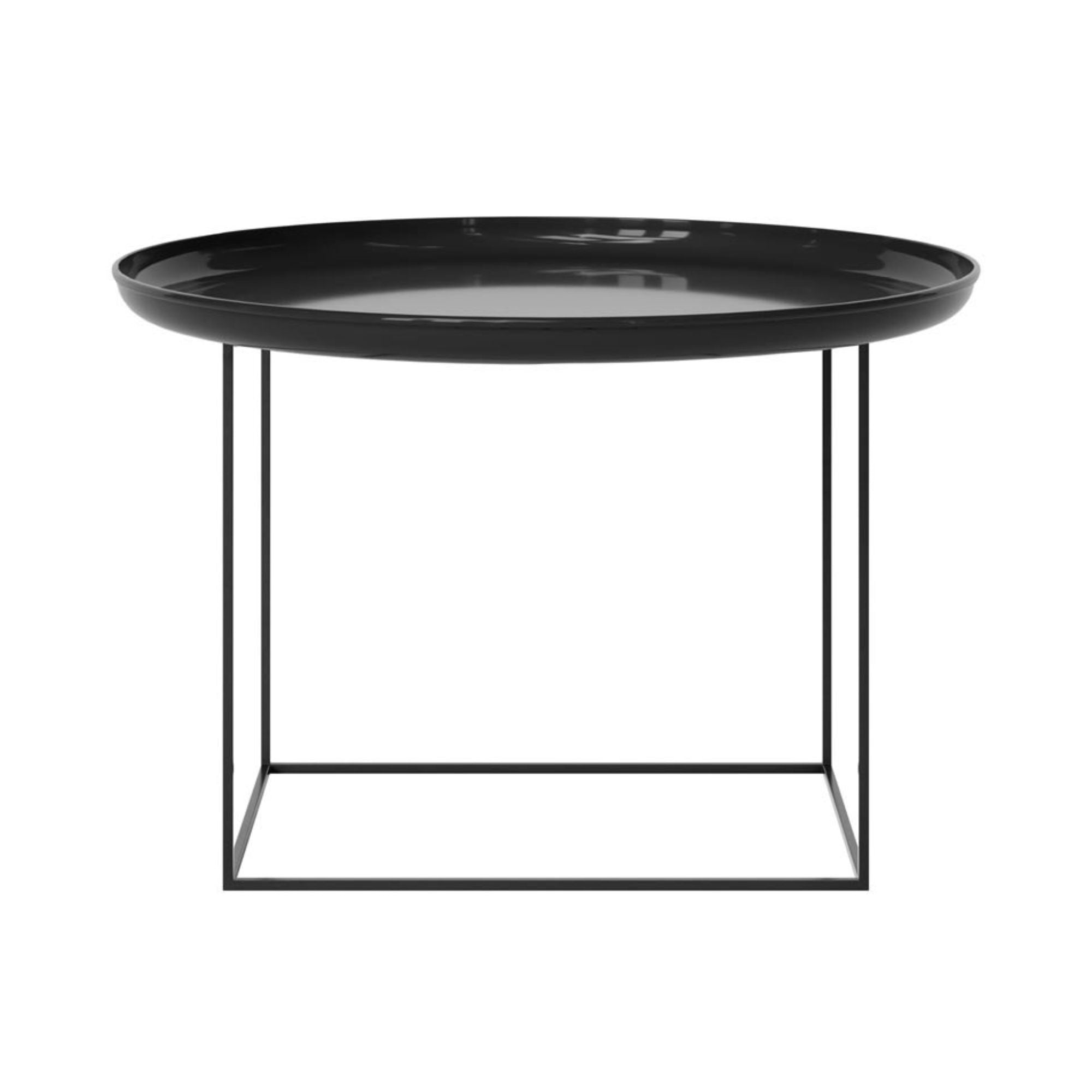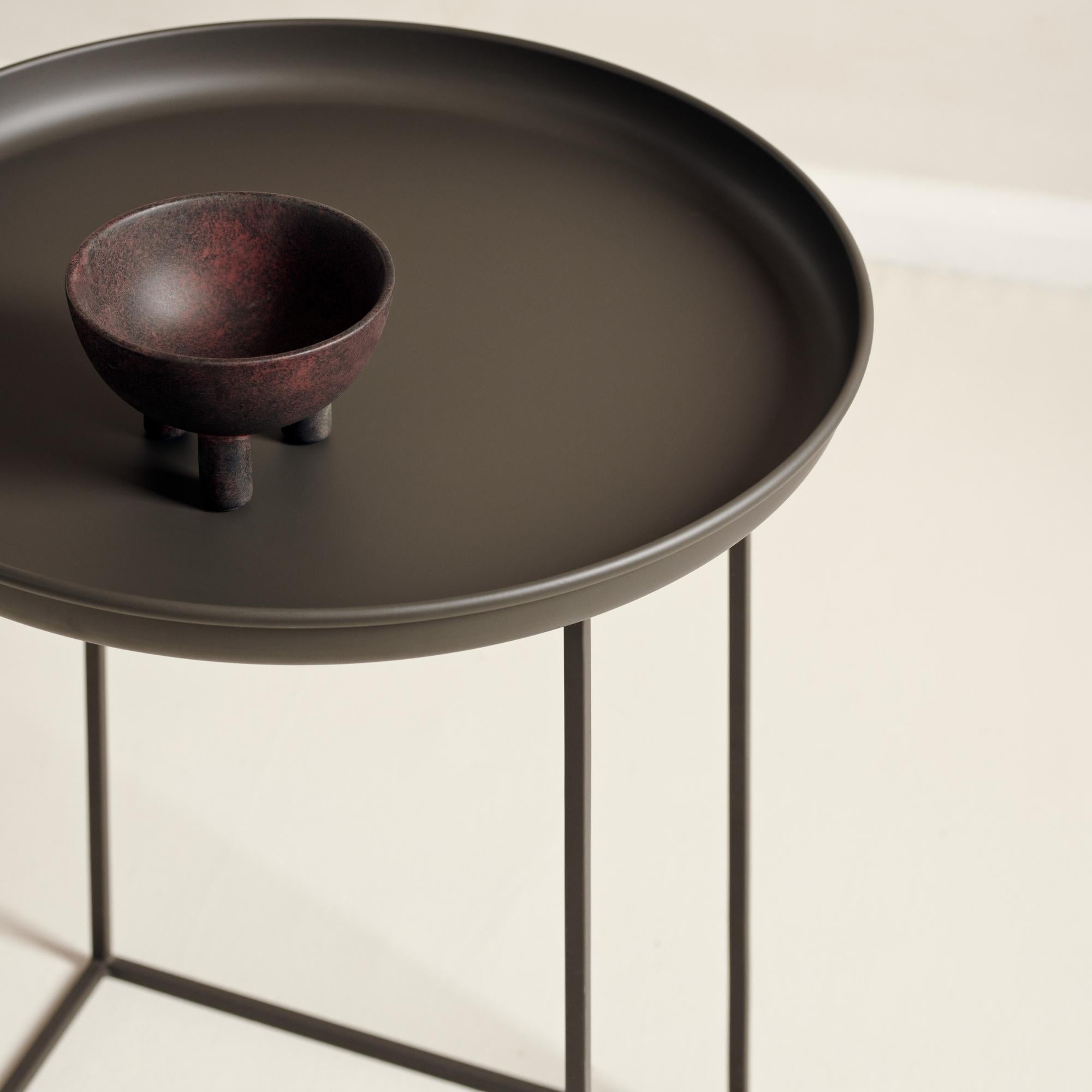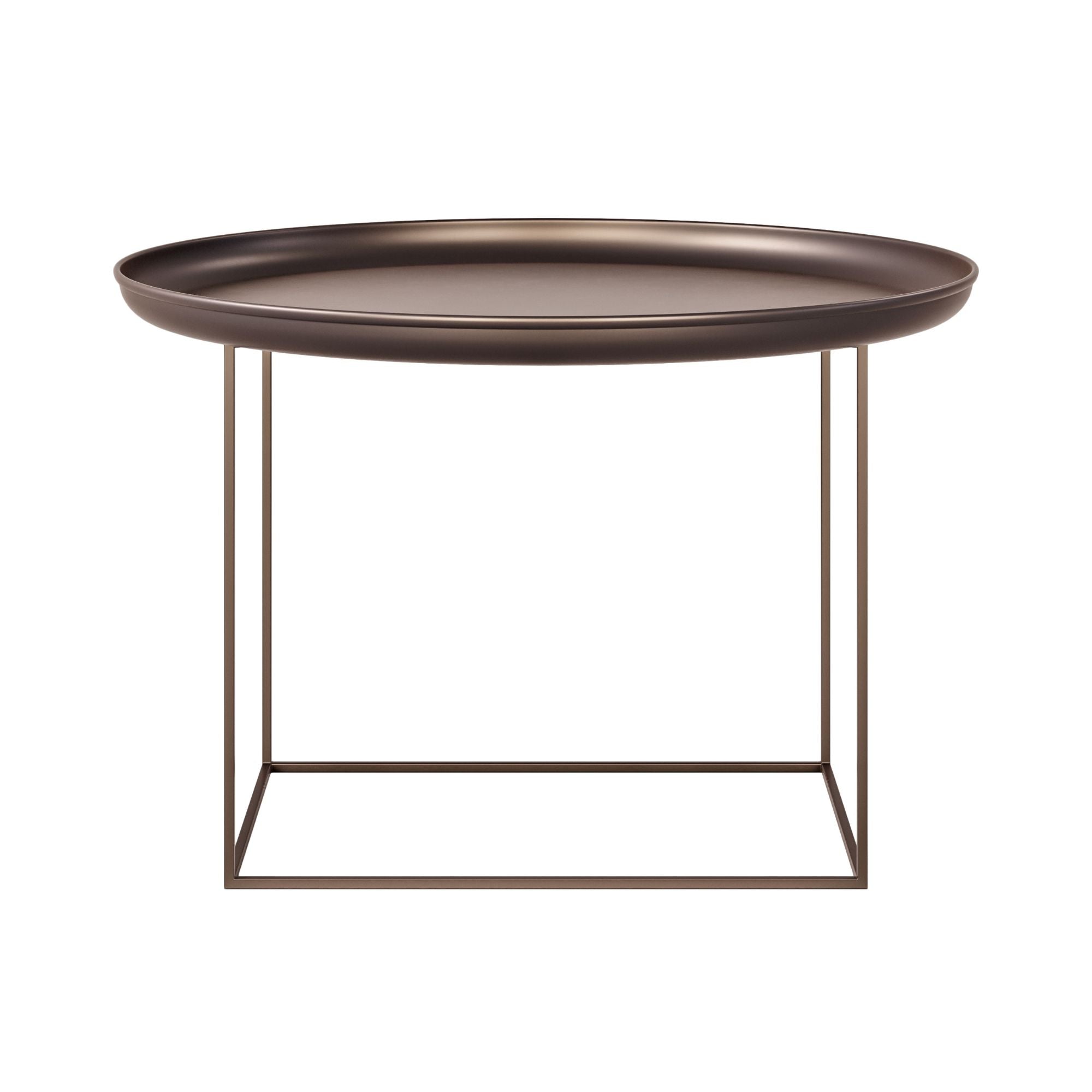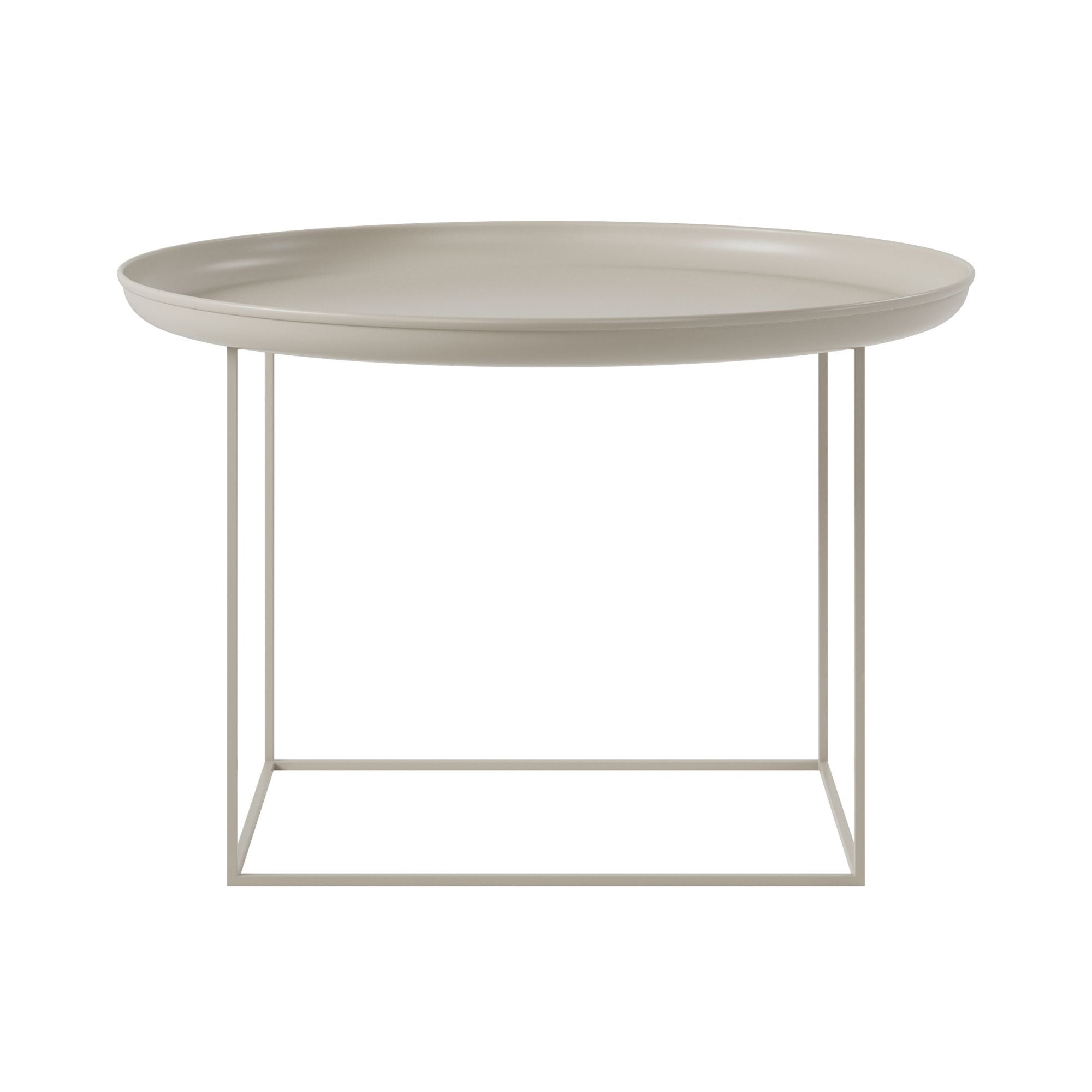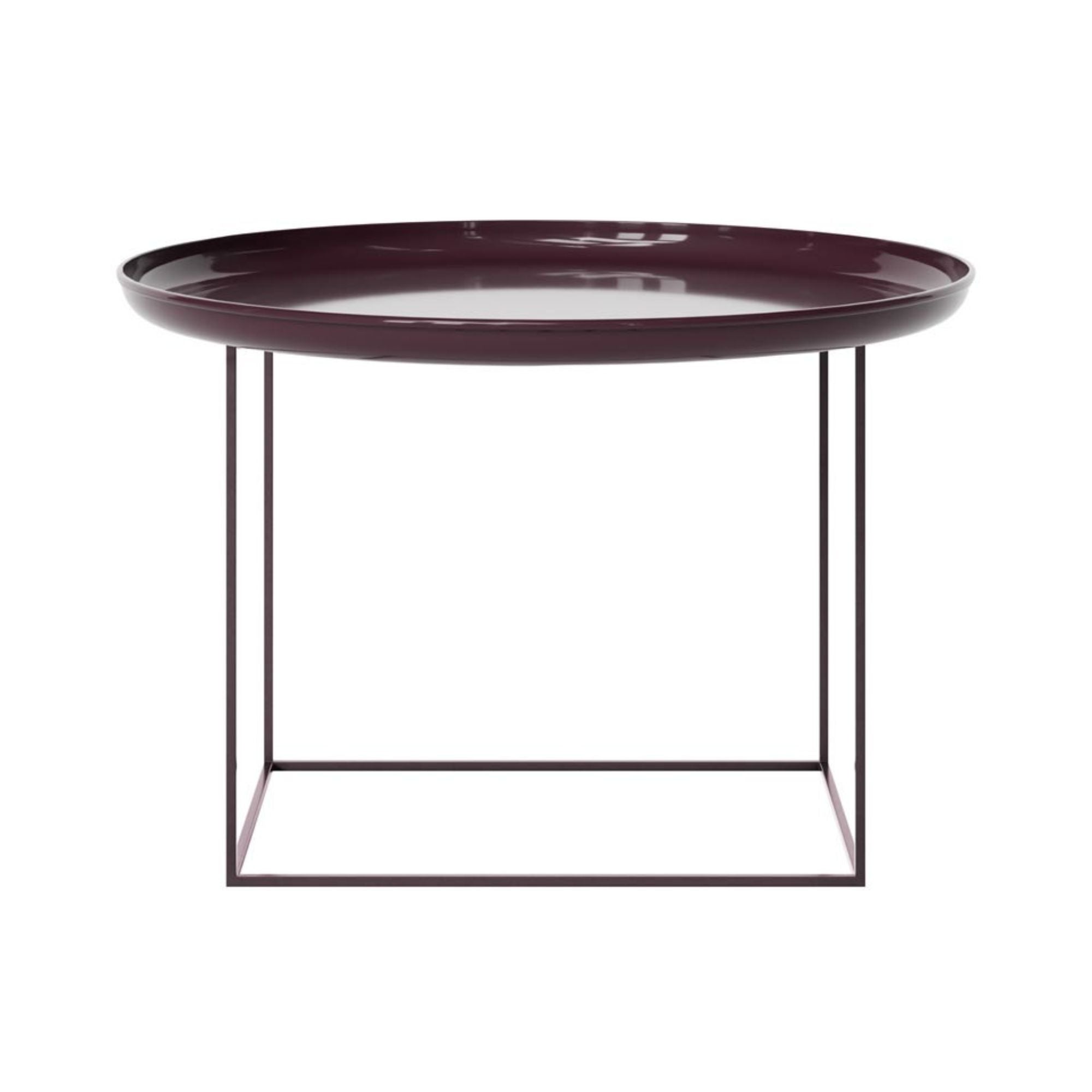 Duke Coffee Table 70
---
Meet the Duke, a multifunctional marvel made of lacquered steel, coming in three adaptable sizes. Its clever design lets you lift the tray top with ease and adjust the base for varying heights. Paired together, the trio creates a dynamic landscape that suits any sofa. Fitted with non-slip foam on the backside, the Duke promises stability whether it's serving as a side table, a bedside companion, or an elegant addition to your lounge chair. Its medium size offers three distinct height settings, transforming your space at a simple rotation.
Material
Powder coated Iron. Loose tray. Height can be adjusted on the medium and large versions by turning over the frame.
Do you have any questions?