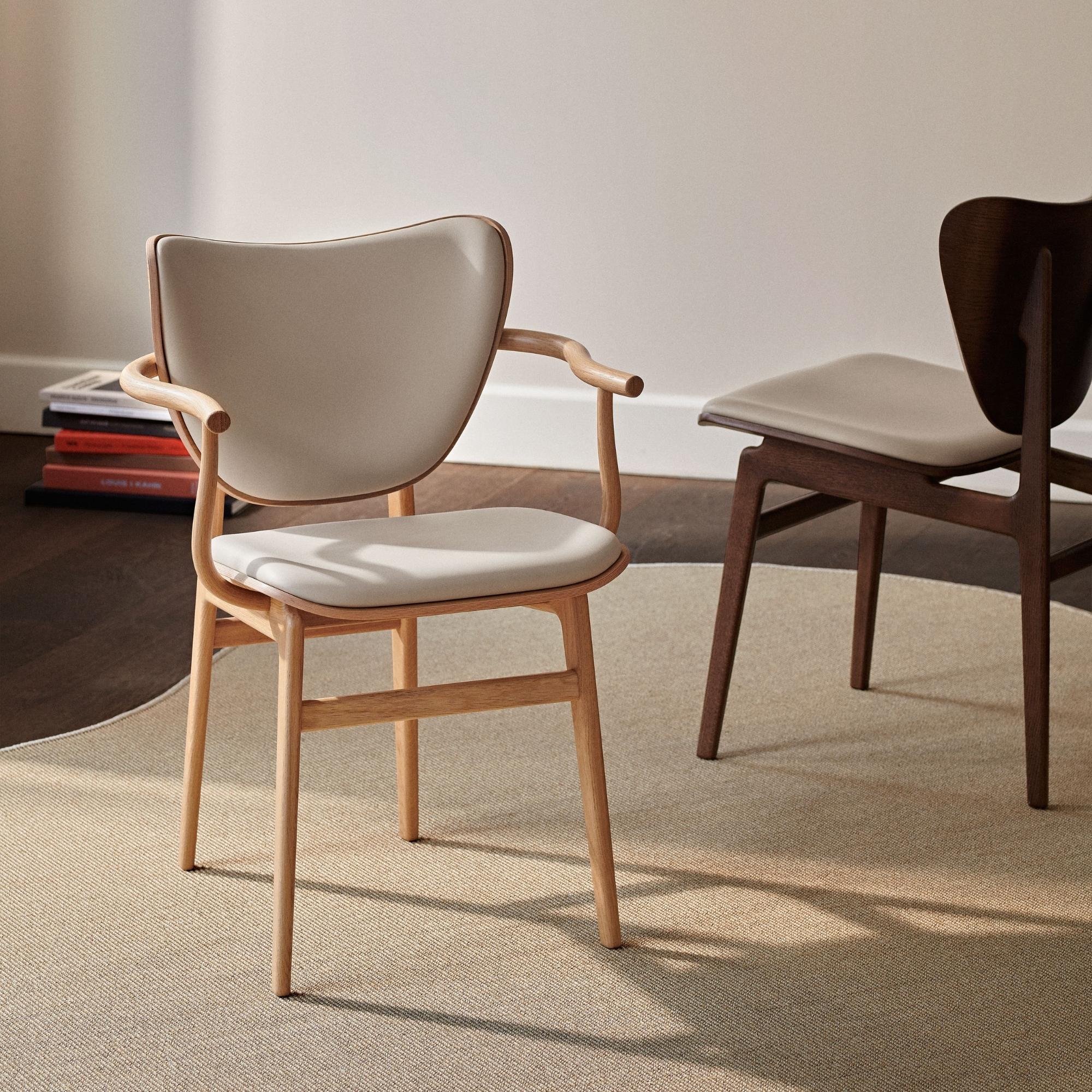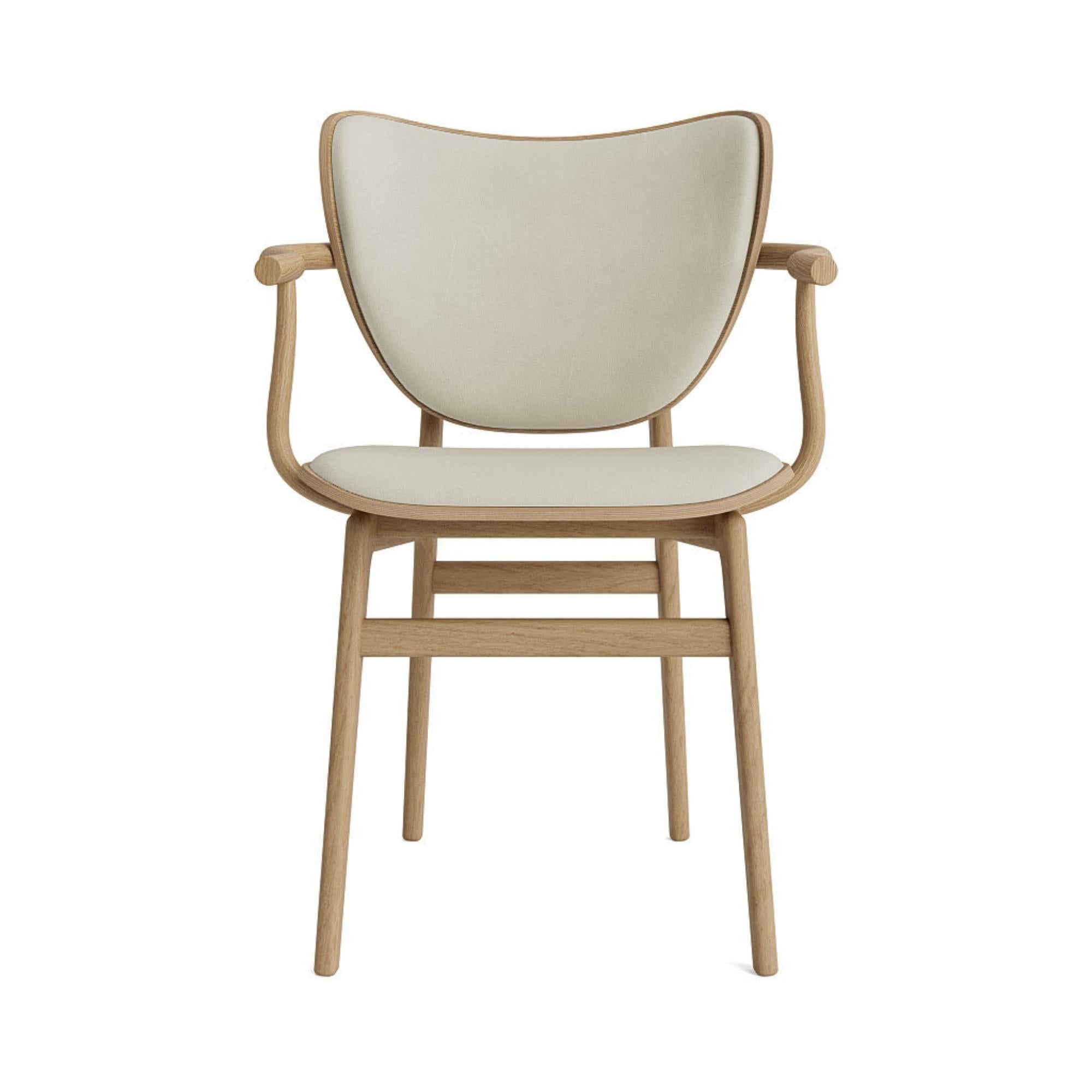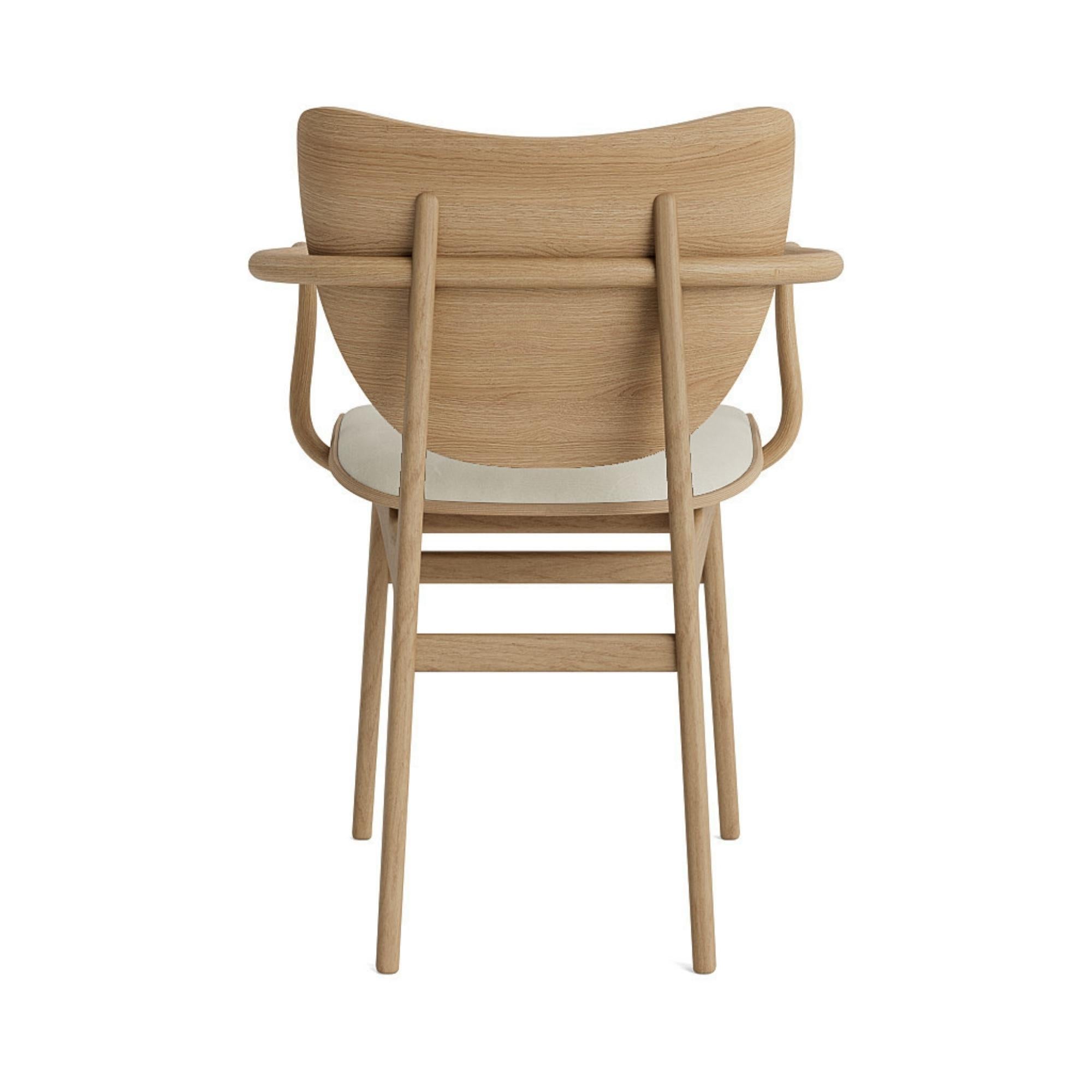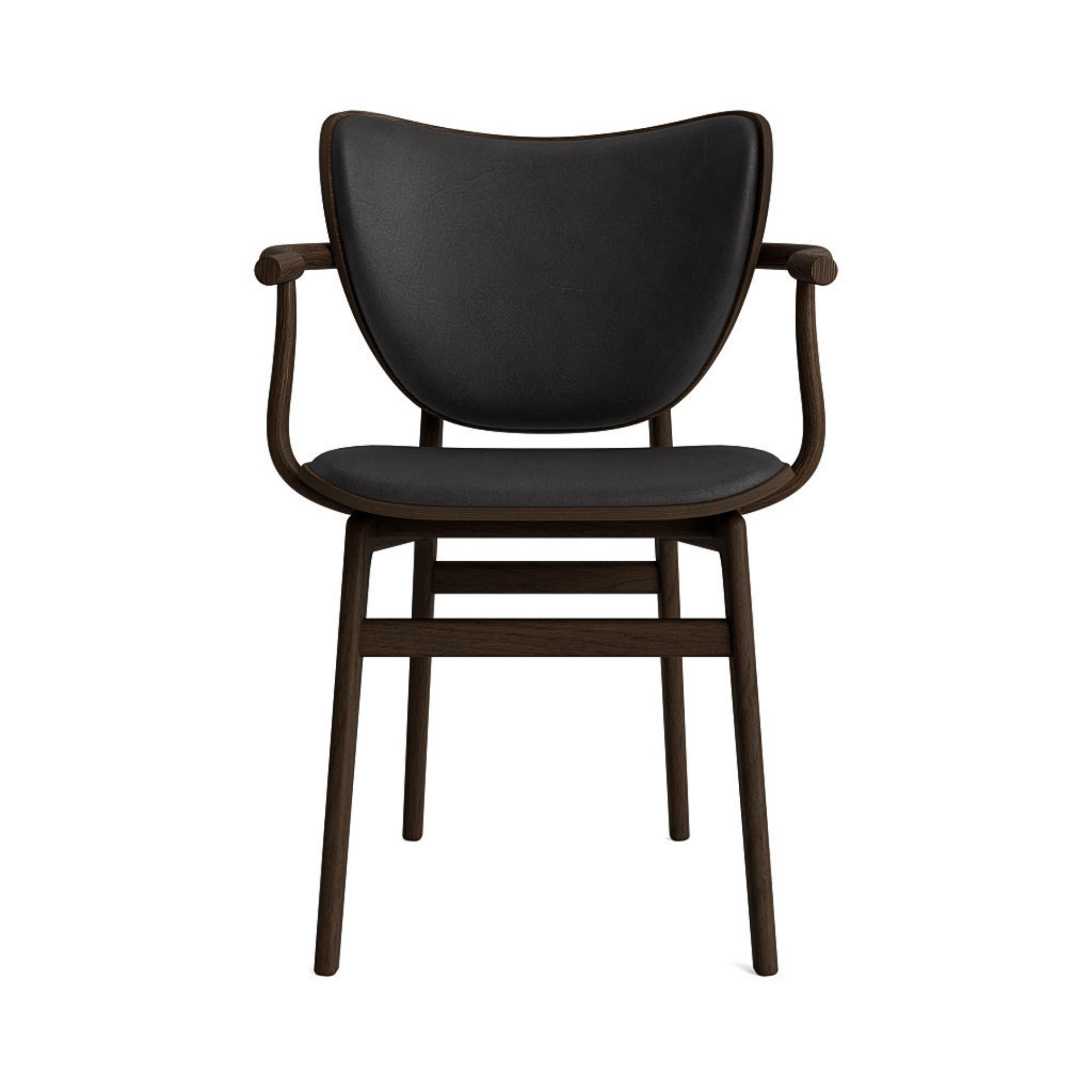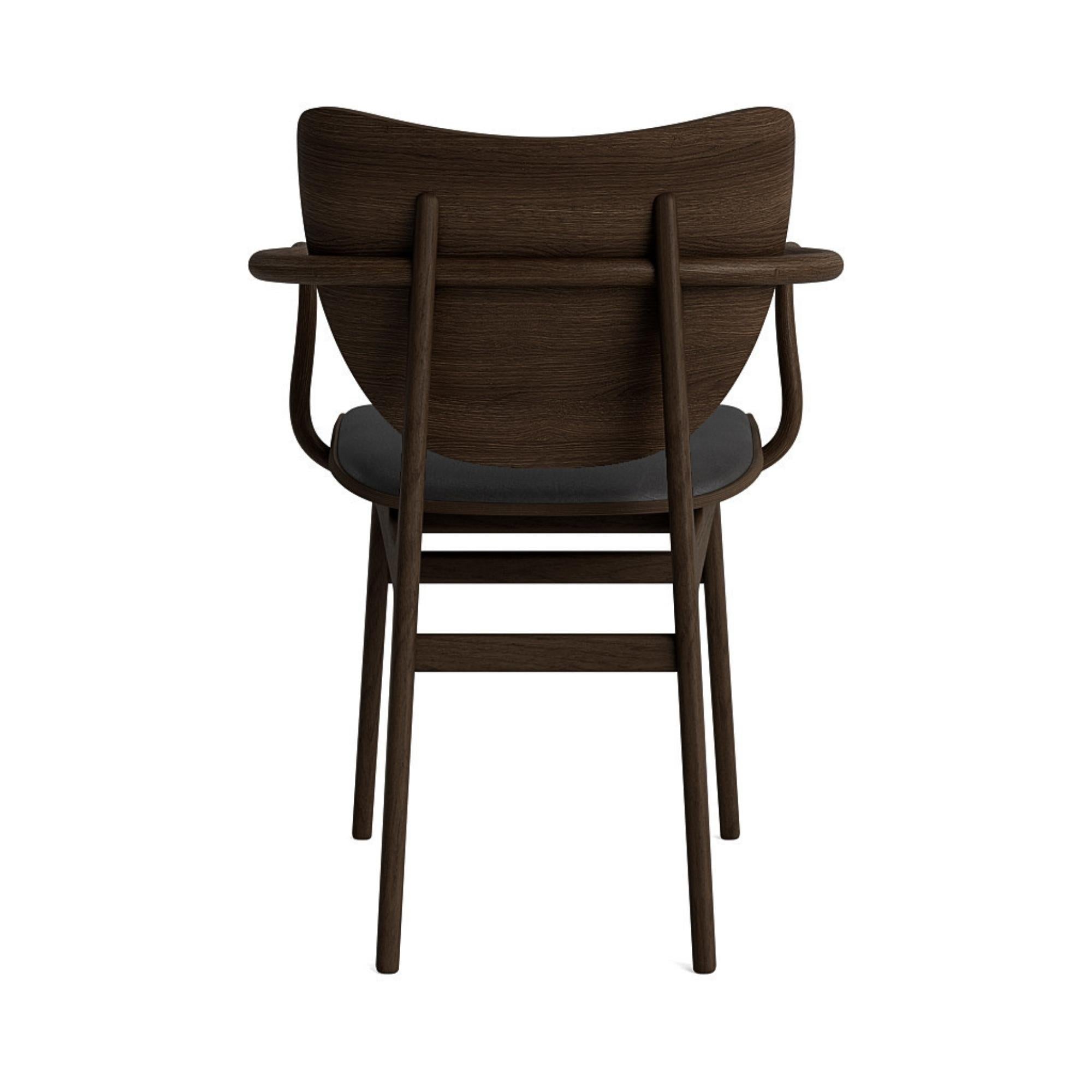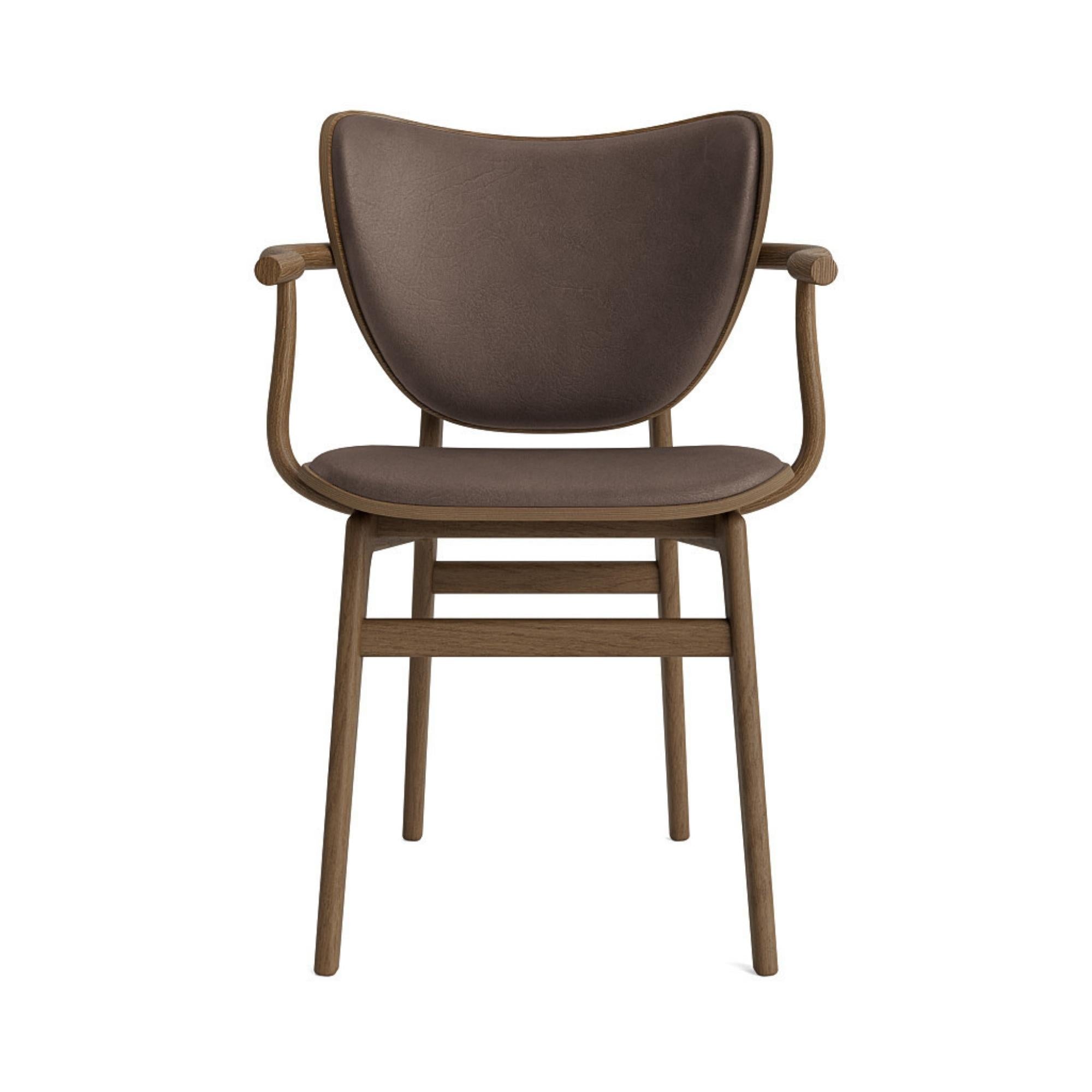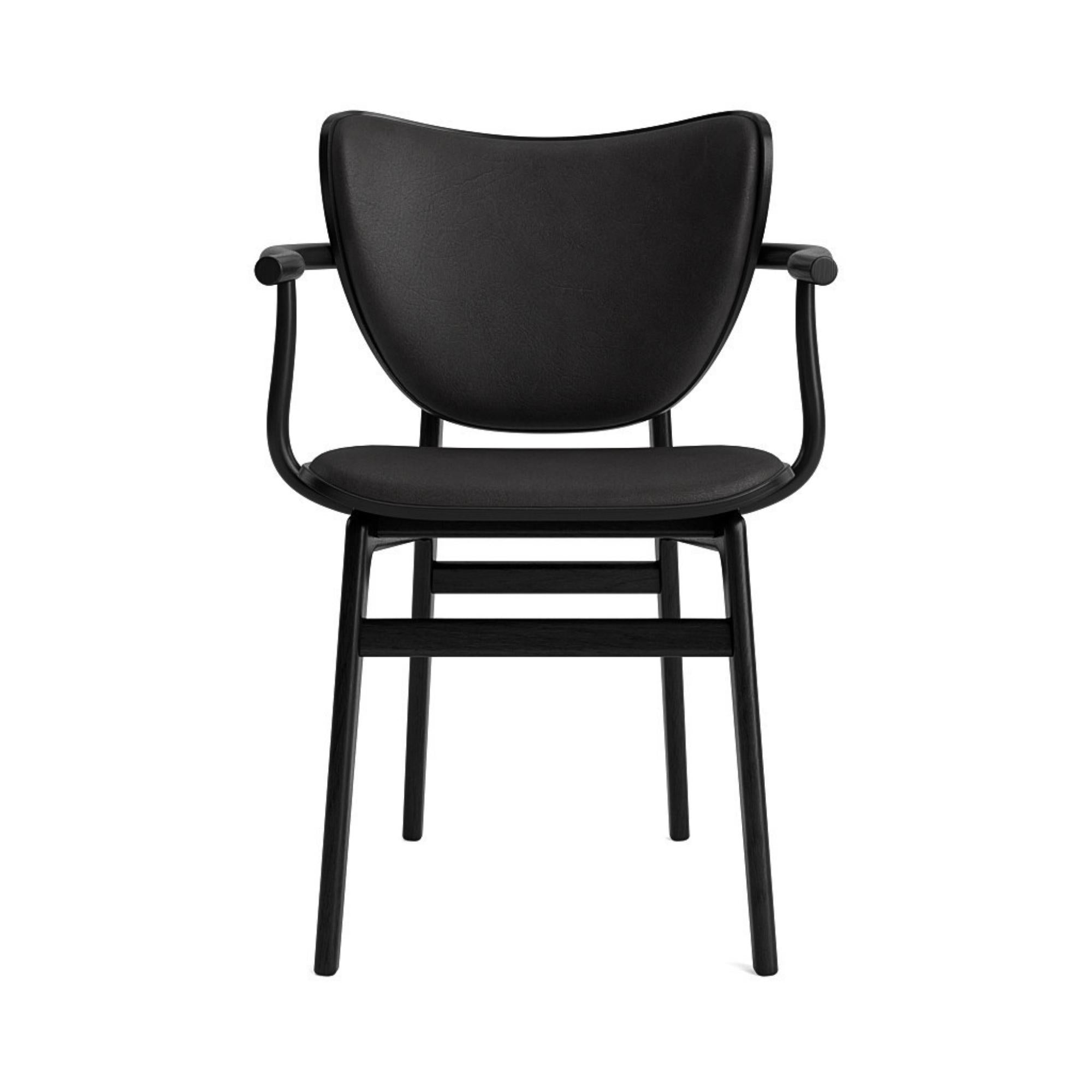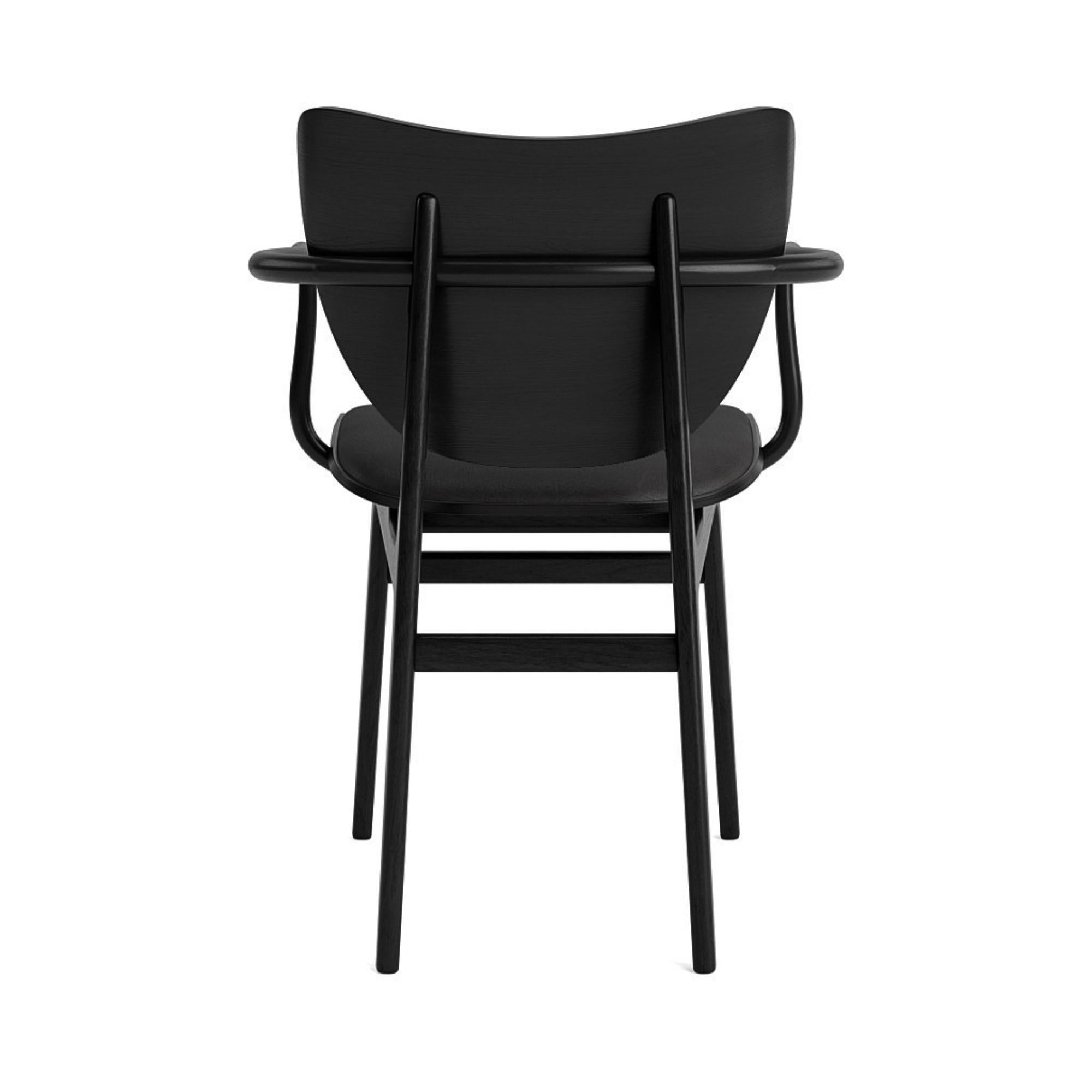 Elephant Chair With Armrest - Leather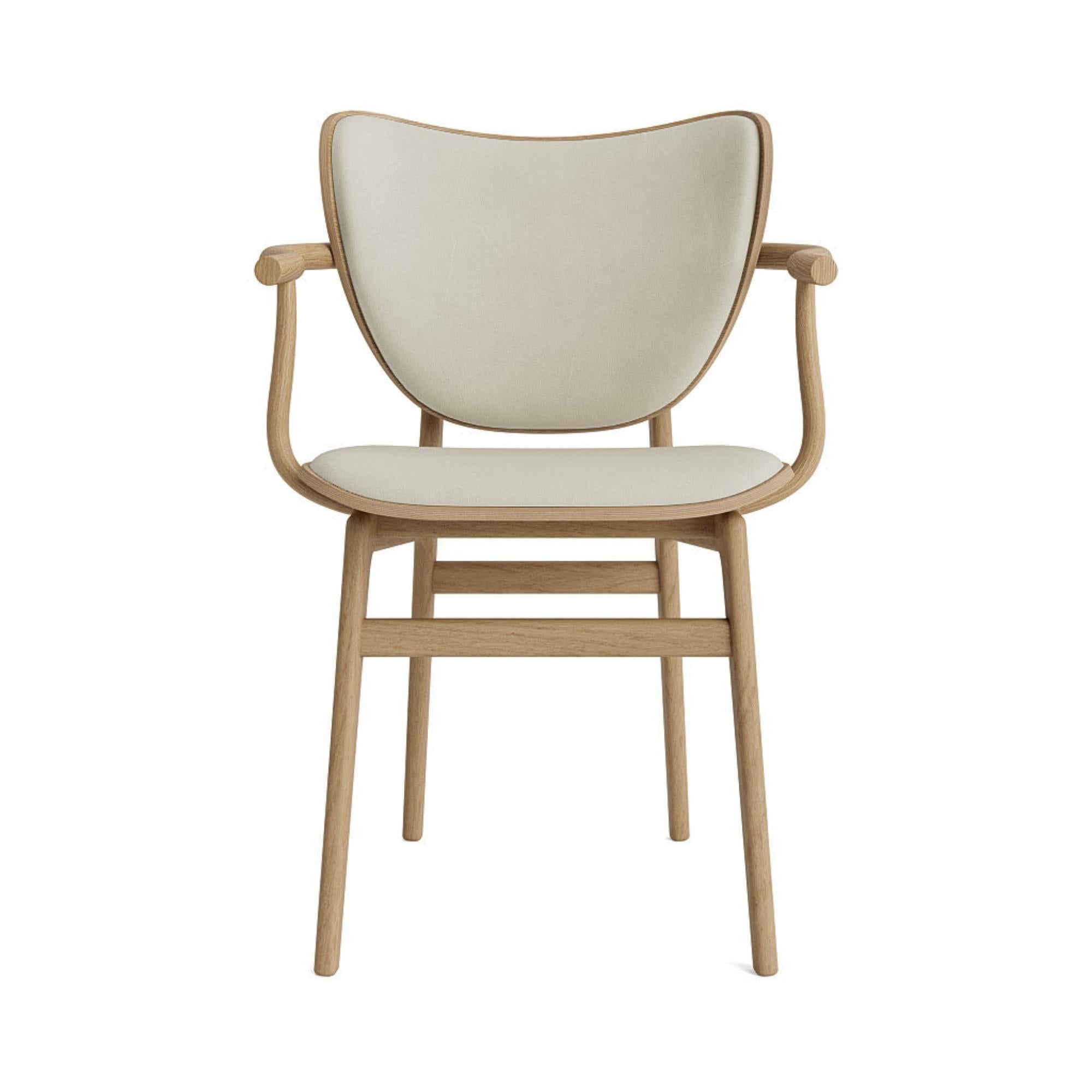 Introducing the Elephant Chair, an elegant dining version of our cherished Elephant Lounge Chair. Marrying the soft curvature of the lounge chair's back with a striking wooden base, this chair promises comfort and style for your dining experiences. Explore more variations by contacting us. With options for front or full upholstery and replaceable upholstery plates, you can customize it to your liking. Built on the sturdy L2-tested NY11 Chair frame, this Latvian-made masterpiece is here to elevate your dining setup.
Delivery Status
Made to order (2-3 months)
Material
Hand-crafted FSC certified solid oak frame. Seat and back laminated oak veneer. Armrests made of 22 layers of oak veneer + leather upholstery. Coated with water-based clear lacquer. The front upholstery seat and back pads are replaceable.
Dimensions
W58 x D53 x H80.5 x SH49 x AH67 cm
Designer + Brand
Kristian Sofus Hansen and Tommy Hyldahl for NORR11
Do you have any questions?