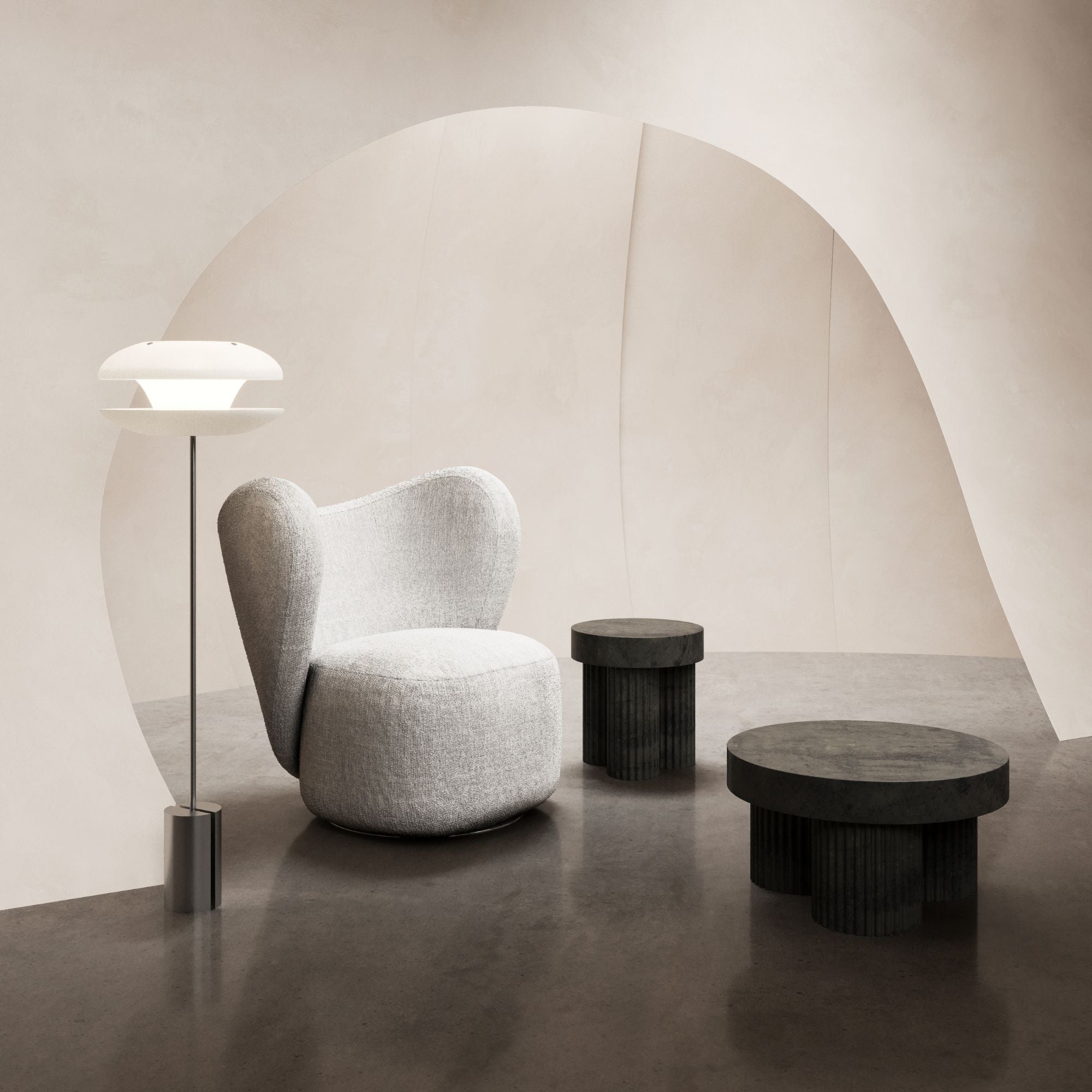 Gear Tables Set
---
Meet Gear, a Brutalist-inspired collection of sculptural tables that echo the robust aesthetics of mid-20th century architecture. The Gear table, available as a coffee table or a side table, is a sturdy, block-like structure reminiscent of concrete building components. Its cylindrical legs, featuring a unique fluted detail, support a circular tabletop, creating a distinct yet organic silhouette. Crafted from lightweight fiber concrete, Gear's surface is tactile and unique, enhancing any interior space with its presence.
Material
The table is made of concrete mixed with fiber. Pads for table legs included.

This product is meticulously handmade by talented artisans one piece at a time. It is therefore challenging, if not impossible, to make identical items. Any natural blemishes or irregularities should not be misconstrued as flaws. These are what make each handmade piece unique.
Dimensions
Ø70 x H37 cm, Ø45 x H48 cm
Designer + Brand
Kristian Sofus Hansen and Tommy Hyldahl for NORR11
Do you have any questions?