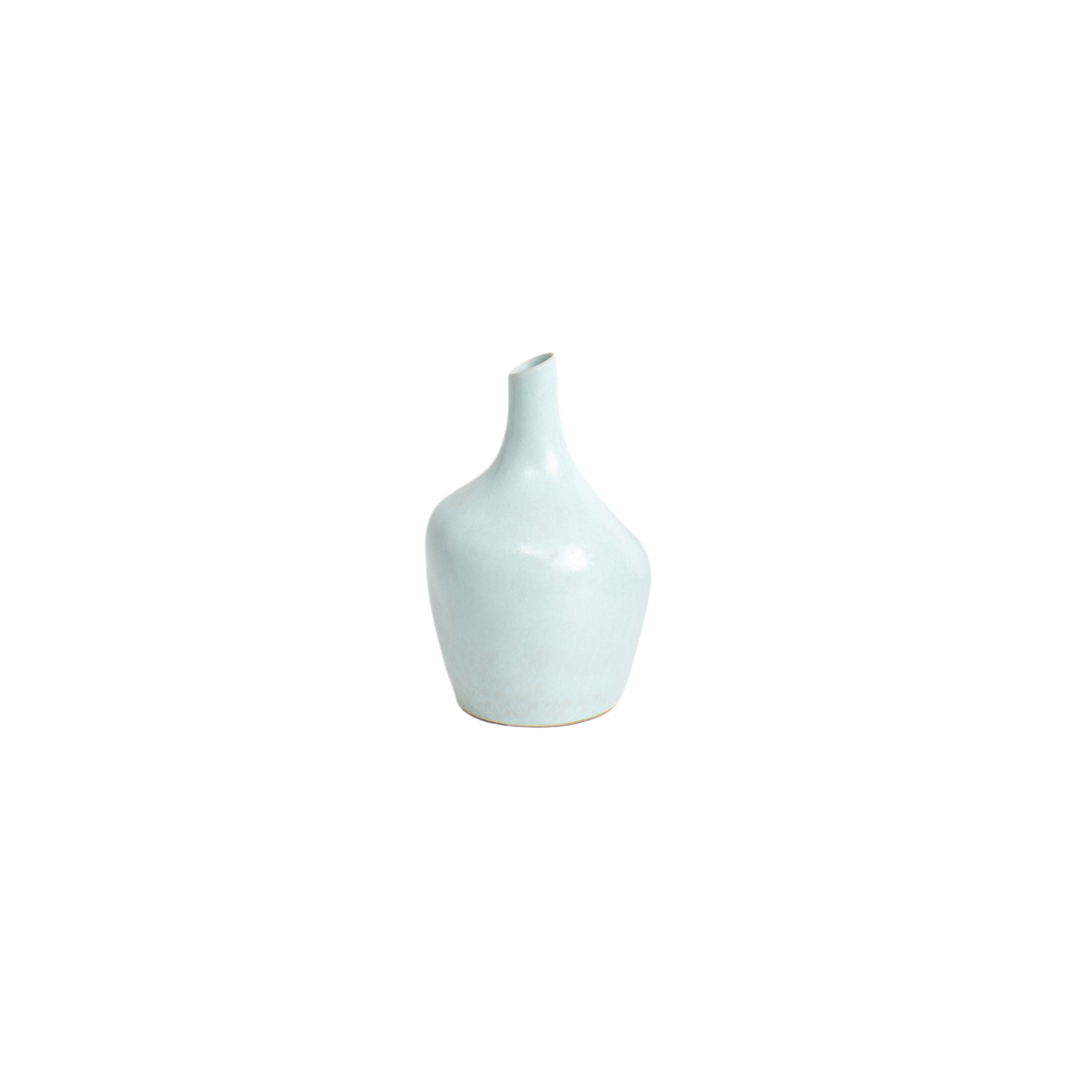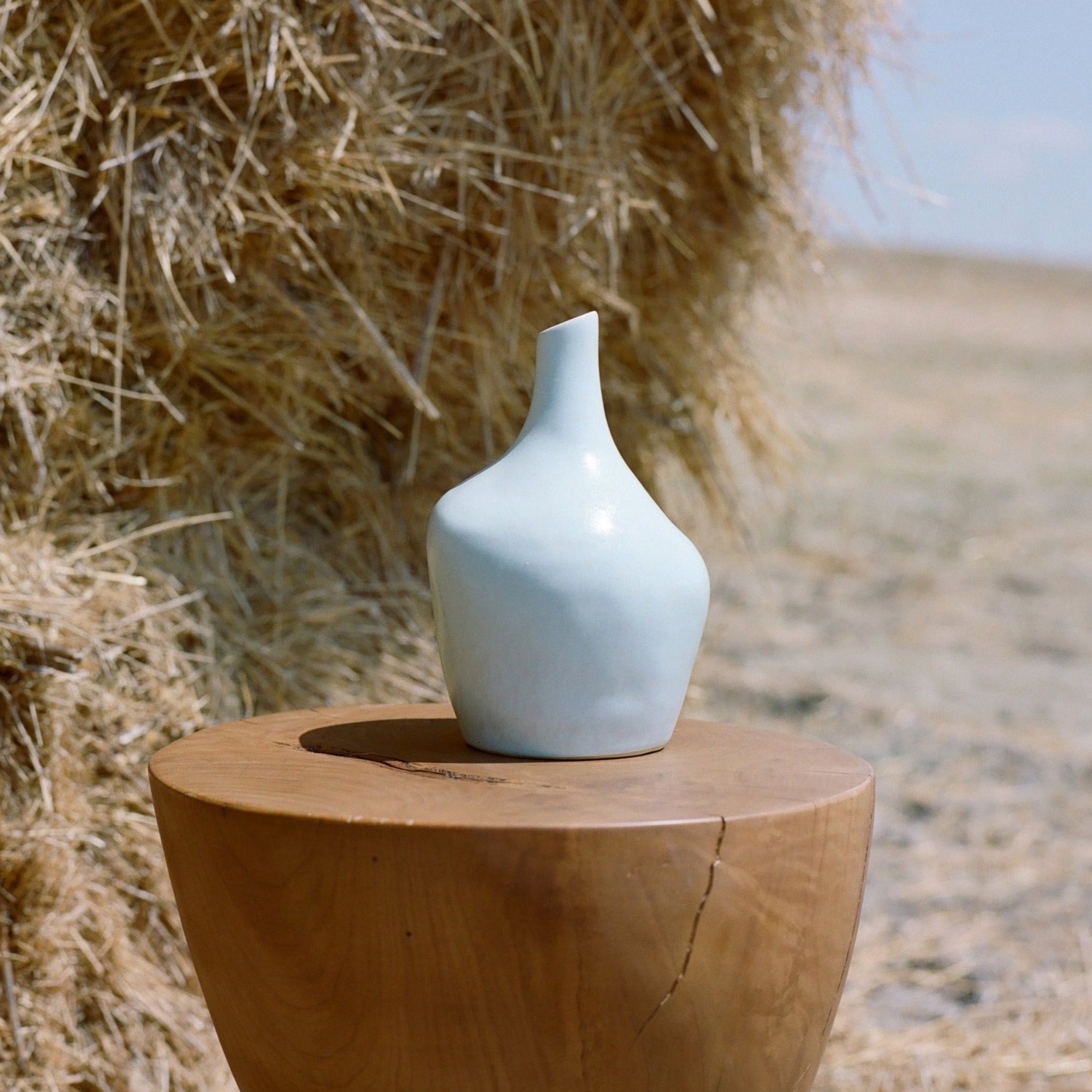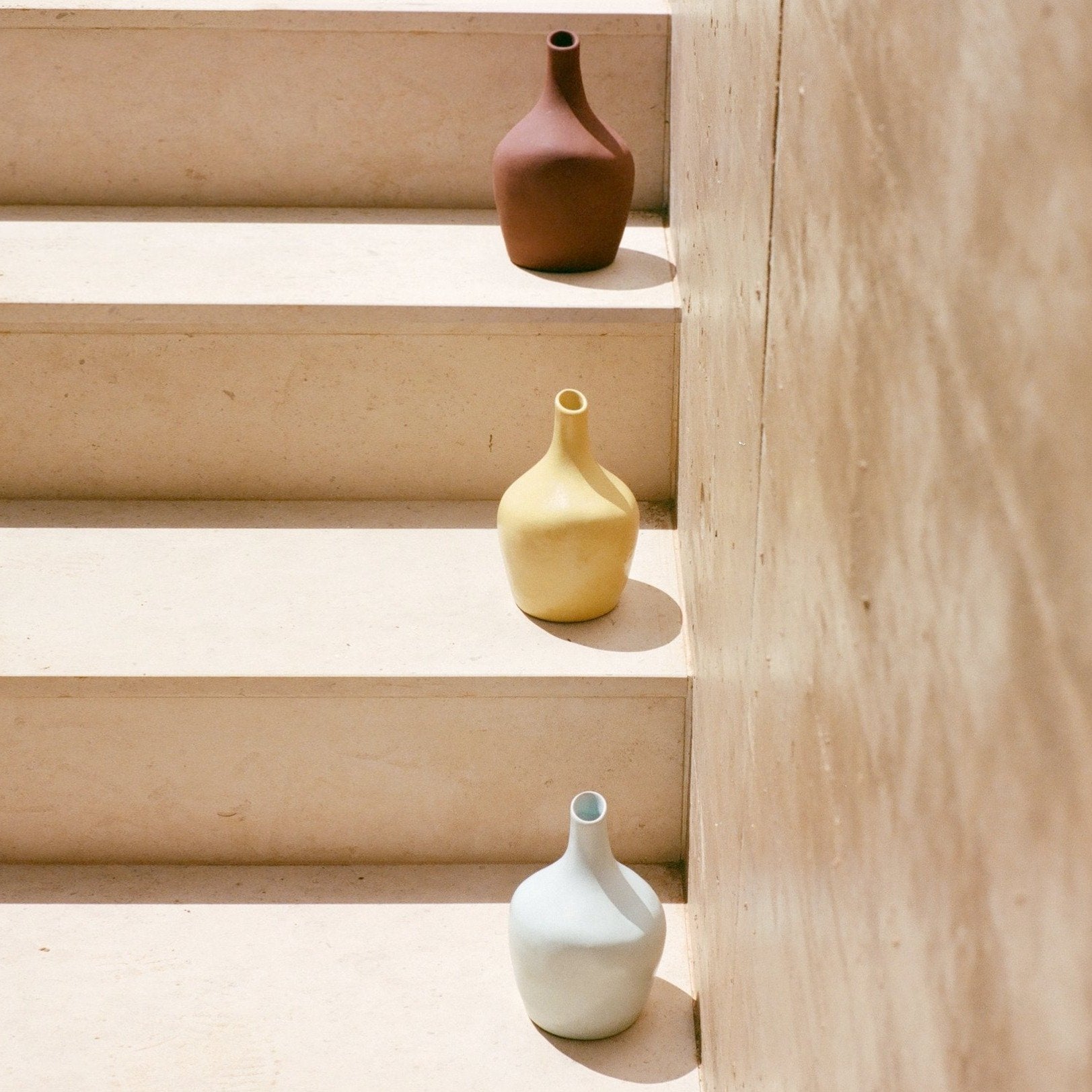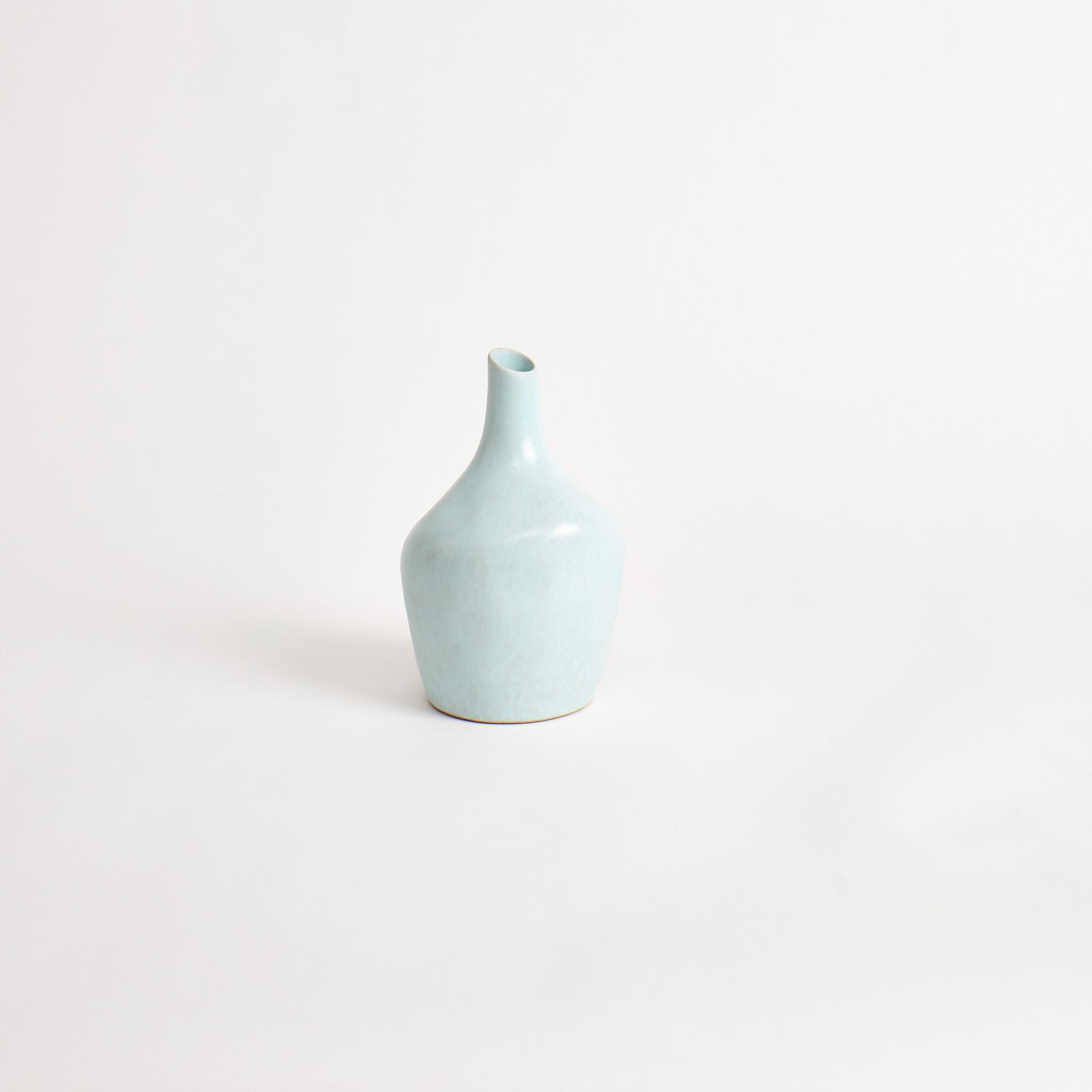 Mini Sailor Vase
---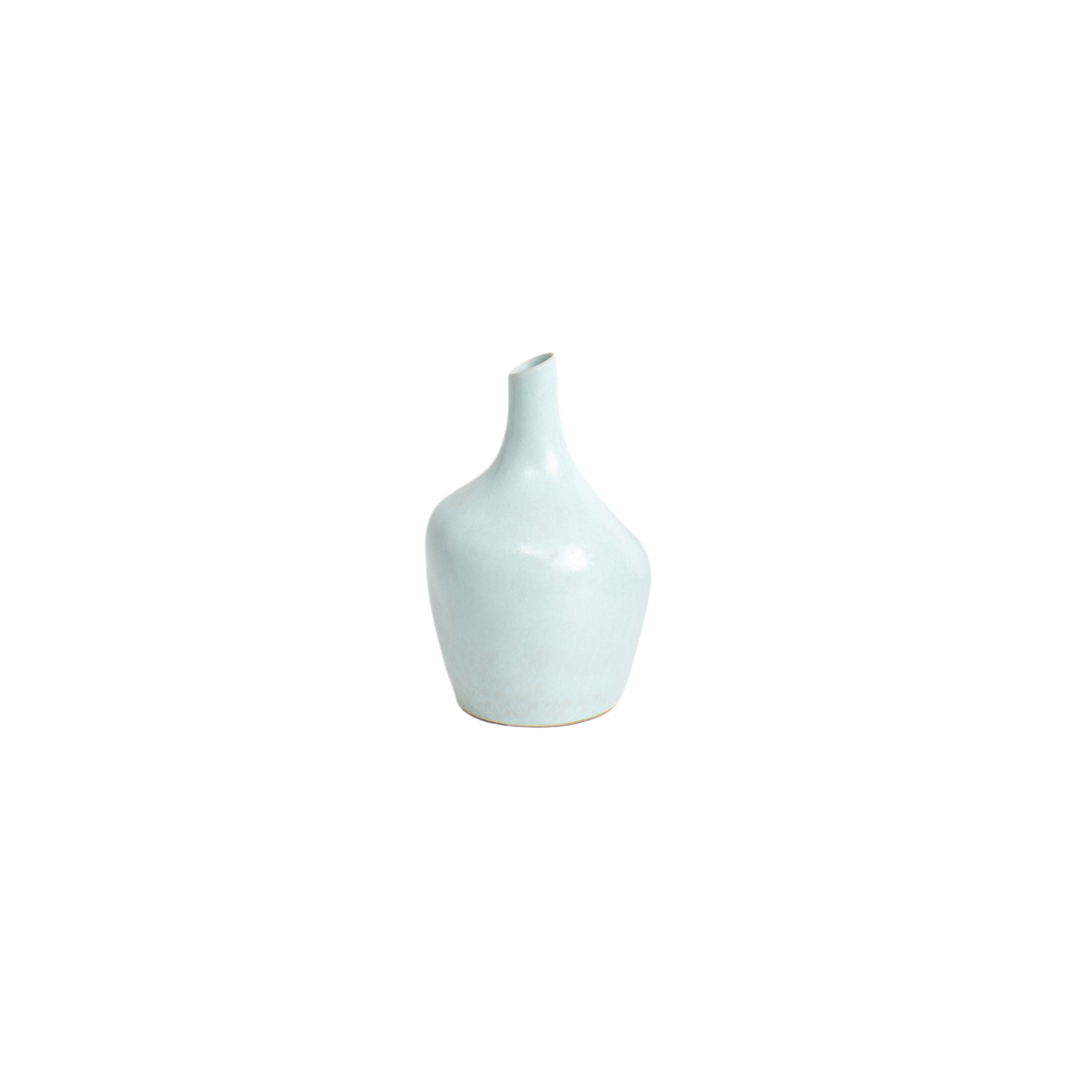 Meet the little brother of the Sailor vase, still timeless but a little bit more playful. This mini vase is finished with a contemporary textured light blue semi-matte glaze. The handmade process gives it a subtle and intimate uneven touch.
Delivery Status
Made to order (2-4 weeks)
Product Care
- waterproof
- handwash only
Do you have any questions?